Fused glass kit - soap dish, under the sea/beach shoreline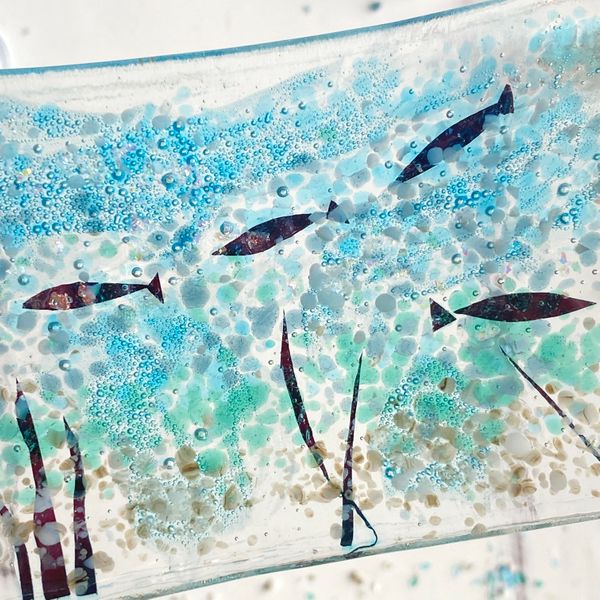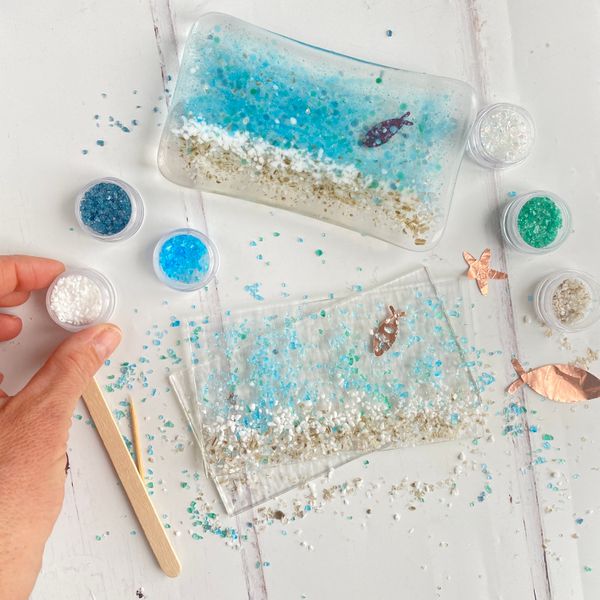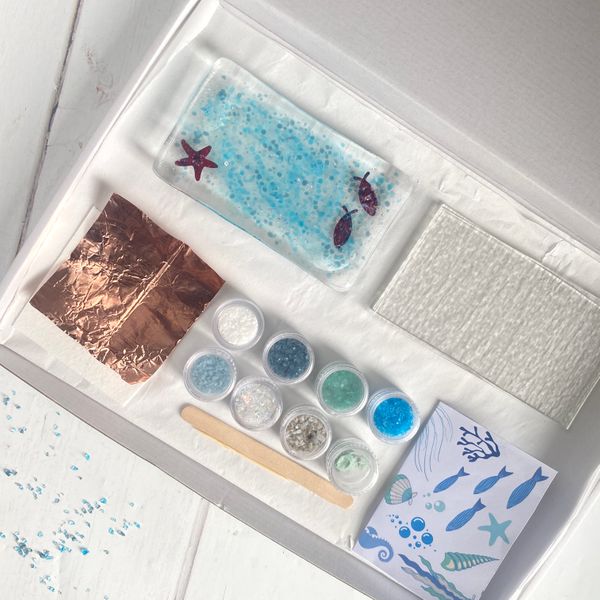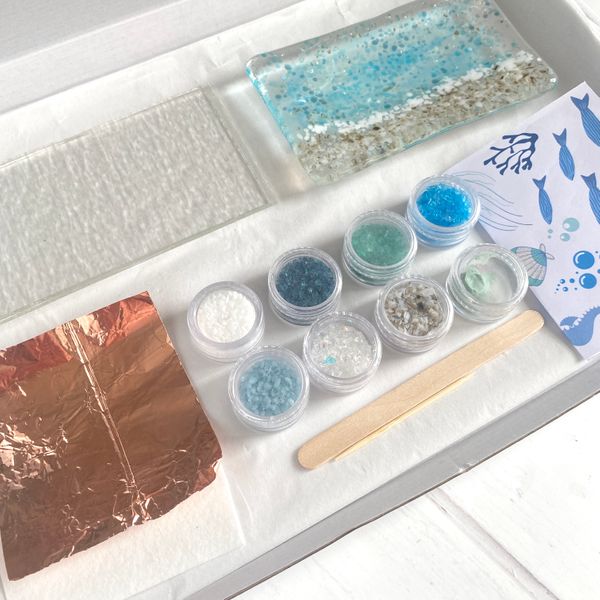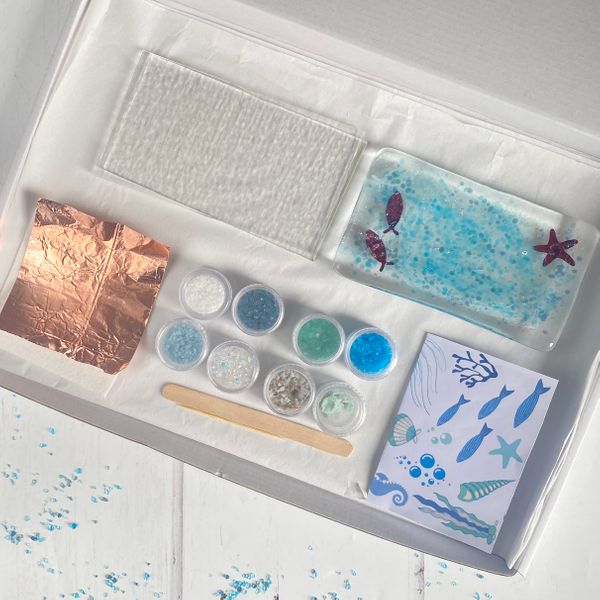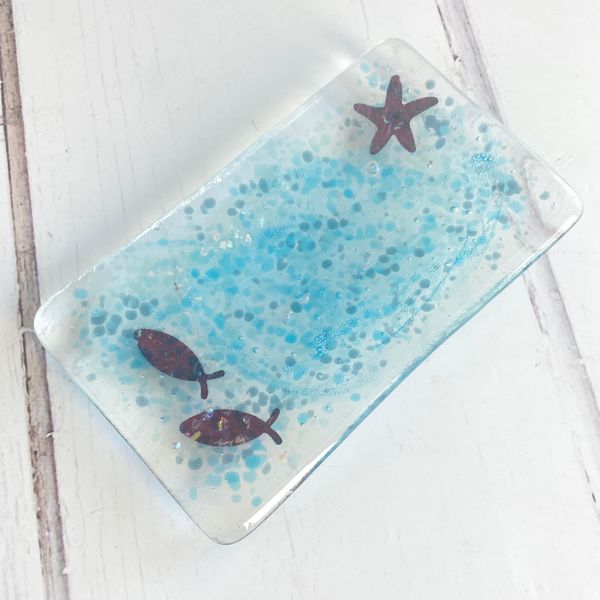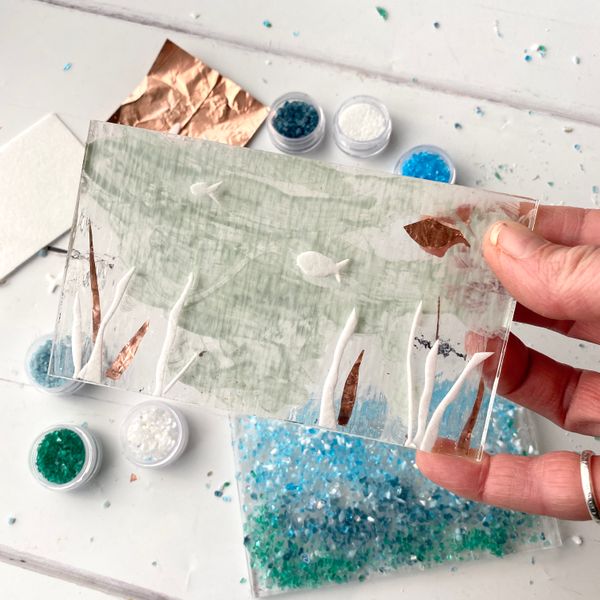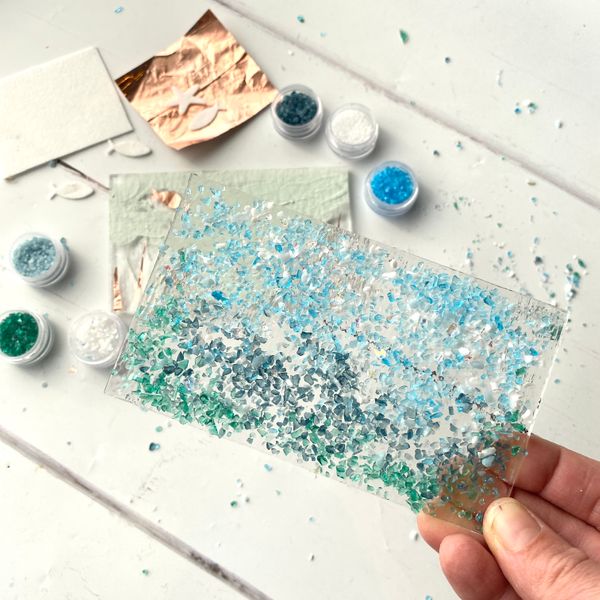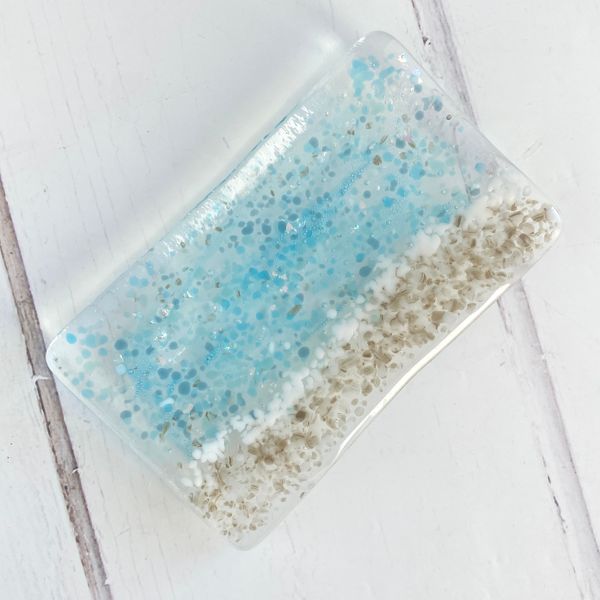 Previous
Next
Description
Are you looking for a gift for a creative someone that loves the sea? Or are you looking for a new summer craft project? Or maybe you want to learn new fused glass techniques. Our new fused glass craft kits include everything you need to make beautiful sea inspired glass creations. The fused glass soap dish kit has the materials to make a stunning underwater theme, complete with little fish and coral or a pretty beach shoreline with lapping waves on the sand, and sparkles on the sea. This lovely fused glass kit will allow you to make a little piece of seaside magic for your home. For the days when you can't get to a beach you can create your own little piece of seaside and summer magic for you home! Wendy's clear instructions and online video tutorial will guide you through several beautiful, fused glass techniques for you to create your unique soap dish which will look stunning with the light shining through. This kit is perfect for a relaxed and fun crafternoon. The fused glass kit comes complete with everything you need to emboss designs, add copper foil shapes (such as little fish) and add a stunning tiny electric blue bubbles inside the glass. A gorgeous selection sea inspired coloured glass granules are included and some stunning iridescent glass flakes which will add a beautiful shimmer, like sunlight sparkles on the sea. If you've already tried your hand at fusing glass, this new kit will take your experience to the next level, with an amazing range of materials and techniques. If you are new to fused glass, then you will love the detail in this kit. This craft project will give you hours of joy, as well as creating some truly stunning results. A lovely gift for Mother's Day or a spring / summer birthday. We can send the kits direct to the gift recipient, with a gift note, saving you a little time and money. All postage is included for you to return your glass to us to be fired in our professional kilns from our studio in Lulworth, on the Dorset coast. Once fused the glass is then returned to the kiln and slumped over a plaster mould to give the glass soap dish shape. Your glass will then be hand finish and very carefully packaged and returned. When you return the glass for firing, we ask for all left over glass, the packaging and paperwork are returned too, as we reuse and recycle everything. The soap dish is 12.5cm by 7.5cm
What's included in the price?
All materials and postage are included. This is how the make at home fused glass kits work......... 1. You purchase a make at home fused glass kit. 2. Wendy sends you or the recipient the glass kit by post. 3. You receive and make your glass kit. Everything you need is in the box - all the glass materials, some images for inspiration and some glue to stick it all together. 4. You leave to dry for at least 24 hours. 5. You take a photo of your creations and email it to Wendy (just in case anything moves in the post). 6. You post everything back in the original packaging/box with the return address sticker and postage stamp provided. Please include the glass products, any leftover glass and the plastic tubs (as everything is recycled). 7. Wendy receives your glass creations and fires them in the glass kiln. 8. Your glass creations are hand finished and sent back (in the original packaging to reduce waste).
What you will need
Some paper to work on, scissors or a craft knife and tweezers can be useful.
Duration
Maker
What does this mean?
Message the maker