'Let's start! mastering sourdough starters' live on Zoom (Saturdays)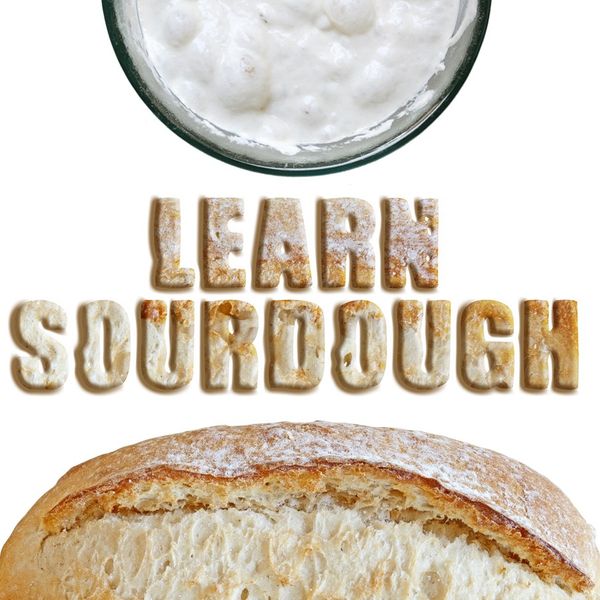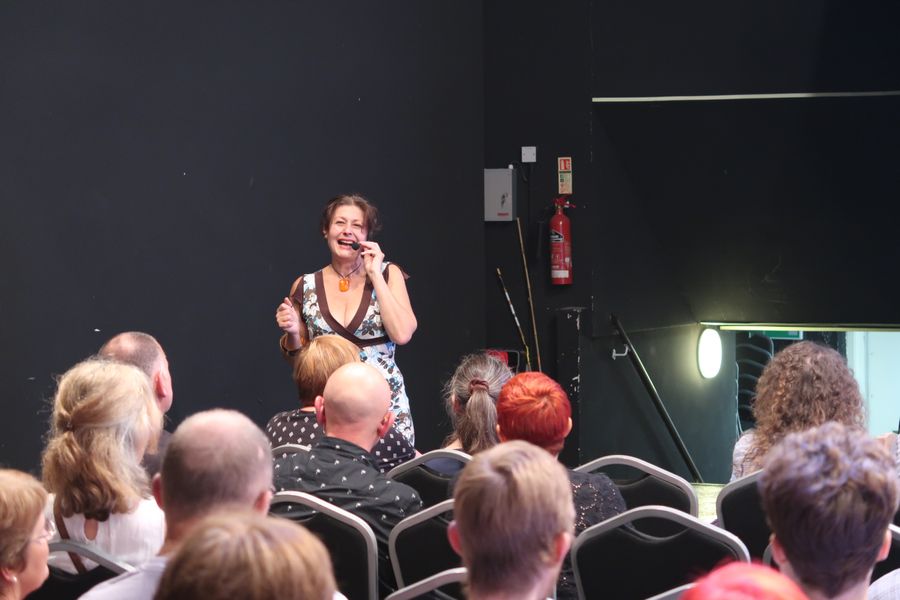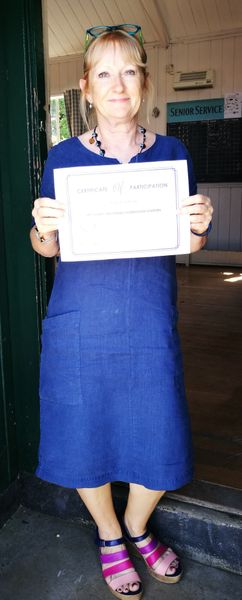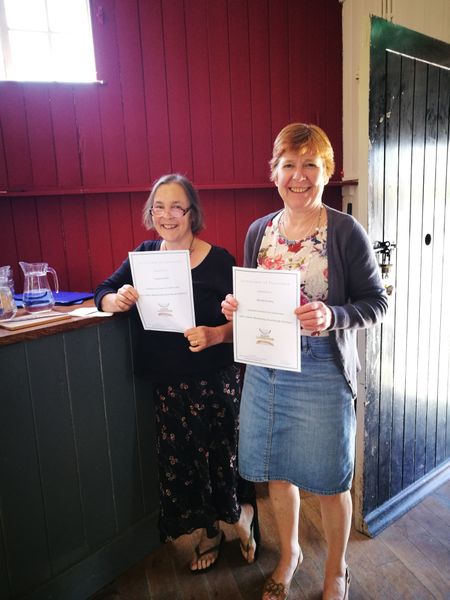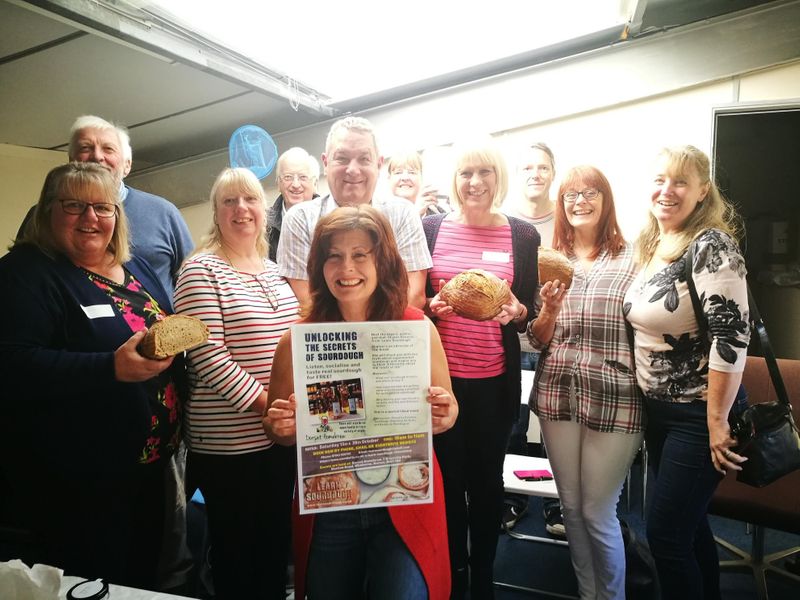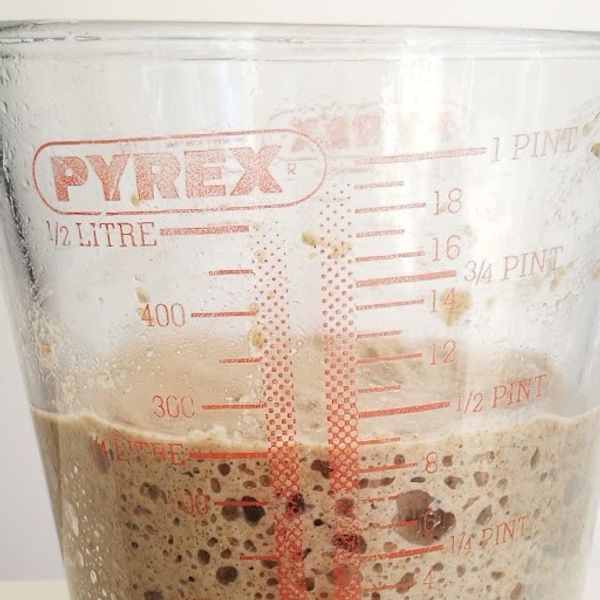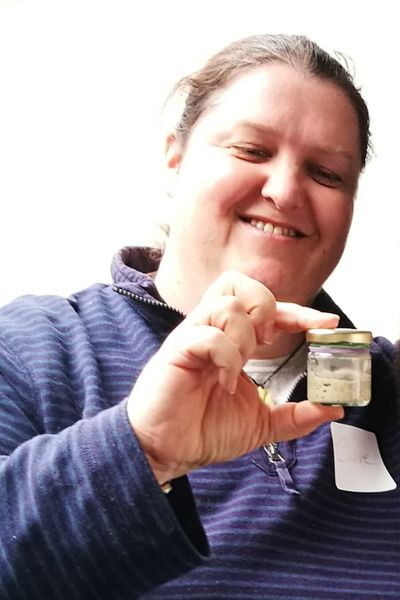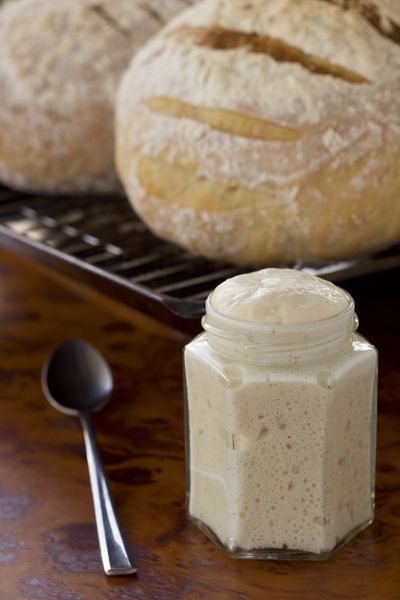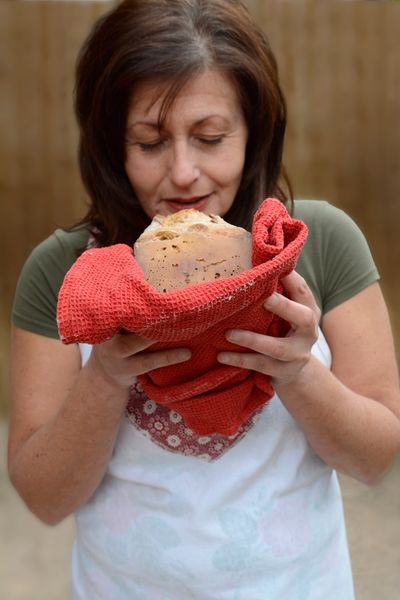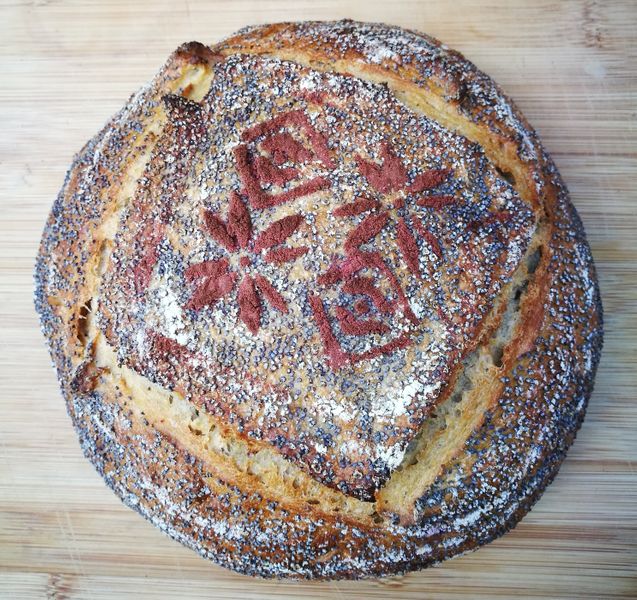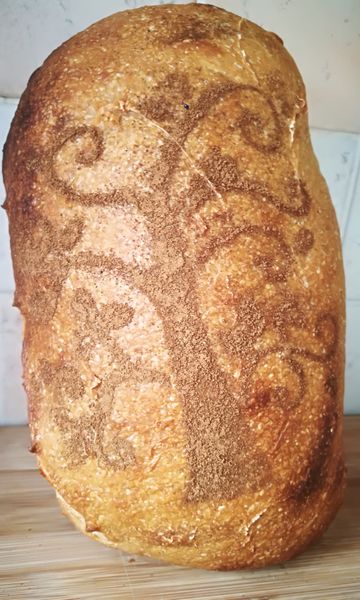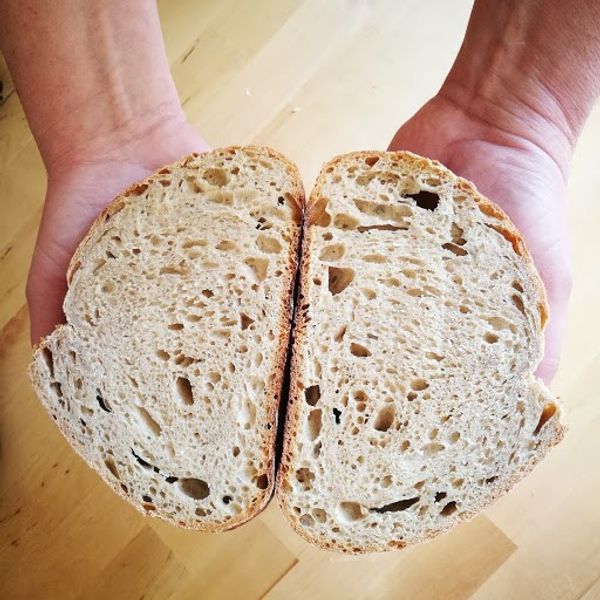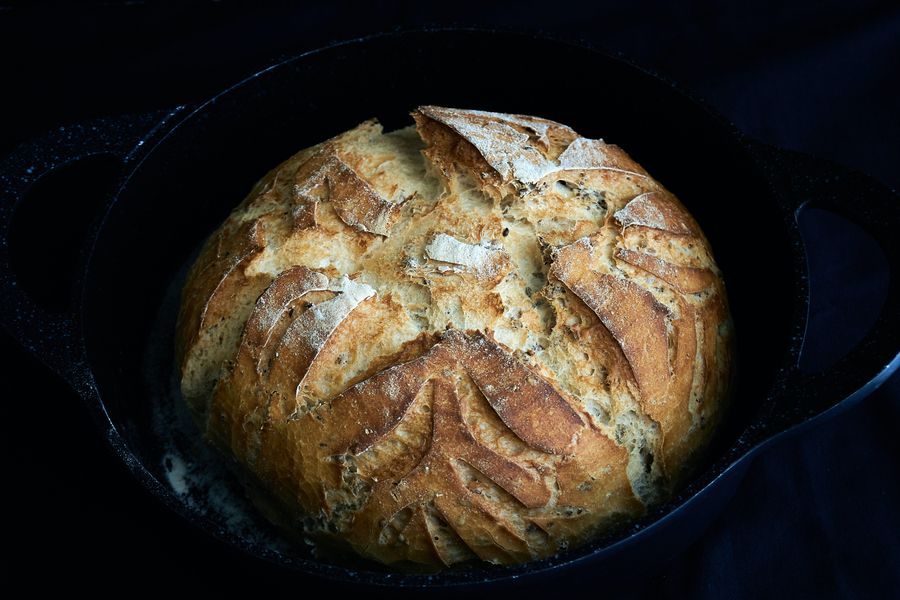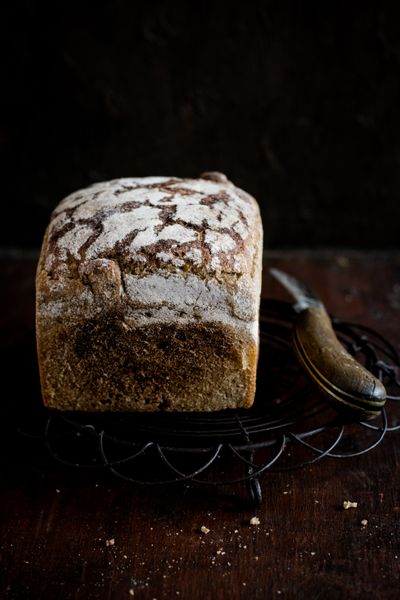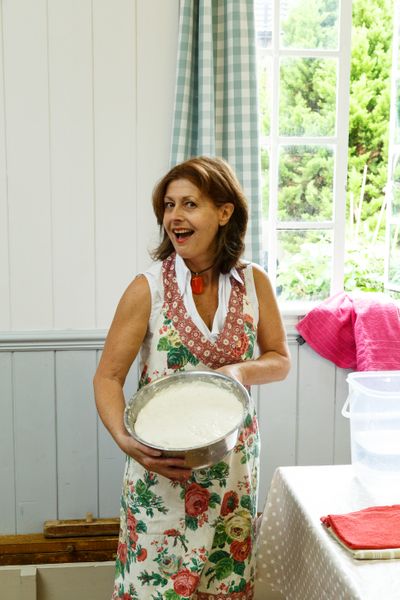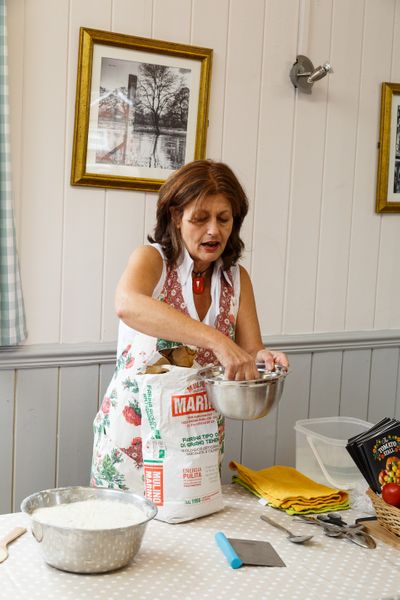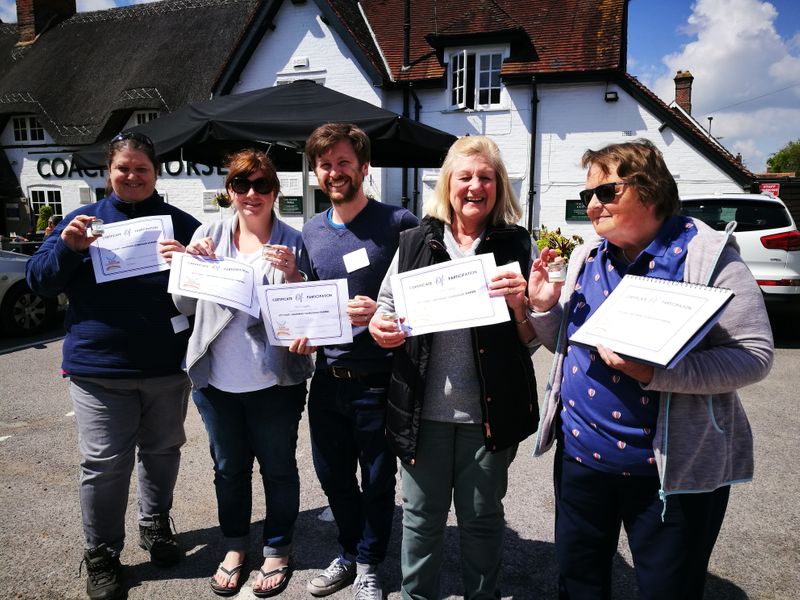 Previous
Next
Description
Hello & Welcome to Learn Sourdough, I'm Sharon Roberts, sourdough expert and author of, 'Sourdough. Dispelling the Myths and Mystery in plain English', a series of best selling e-books on sourdough. I'm a chef and founder of Learn Sourdough. On this exceptional event, you will go from beginner without any experience to expert in 3.5 hours, or your money back. No quibbles. No questions. No catches. Let's Start! Mastering Sourdough Starters is live, interactive in real time on Zoom and hosted by me. You will learn the entire process of how to create a powerful, high-performance starter from start to infinity, step by step. You need a powerful, high-performance starter to make authentic sourdough bread. You'll create a sourdough starter during this Zoom workshop and discover the science in plain English. All previous hitches and frustrations you may have encountered will be resolved. Few home bakers ever master sourdough starters. It's a science. It's microbiology. I will share powerful, practical knowledge based on scientific facts. 'Let's Start! Mastering Sourdough Starters' has been created for you to succeed. This event is unprecedented. There is nothing else like it. It's packed with everything you'll ever need to know about sourdough starters. WHO IS THIS EVENT SUITABLE FOR? Ideal for absolute beginners without any experience. Also suitable for home cooks of all levels and hobbyists. ALSO SUITABLE FOR SILVER SURFERS Are you coming up to retirement and looking for a new hobby? Or, are already retired? Or know someone who is? This event will provide a captivating and highly nutritious hobby. Or, if you love eating good food and want to eat better, or, if you've failed in your previous sourdough attempts, are producing frisbees (a technical term!) or just want to get cracking baking real bread, this event is also for you. YOU WILL MASTER How to create a powerful, high-performance starter from scratch, step by step, using proven scientific methods, explained in plain English, so that you succeed the first time. You create a starter only once. A starter is essential to make authentic sourdough bread. How to troubleshoot a new or established starter confidently so that you don't bin it unnecessarily. How to maintain a starter to pass on to the next generation (some starters are over 100 years old!) so that your children and grandchildren continue to bake sourdough bread, that's delicious and nutritious. How to store a high-performance starter (you'll learn all the techniques) so that the starter fits in with your life and not the other way round. AND BECOME SKILLED AT How to spot dubious sourdough recipes so that you don't waste your time. How to create your own fabulous sourdough recipes with ease, so that you can bake to suit your taste and your family's. How to maintain and store small quantities of high-performance starters so your fridge isn't overrun. AND GET CLUED UP ABOUT How much starter to use in your sourdough loaf and why so that you don't end up with a claggy frisbee. How to successfully refresh a neglected starter even if its been in your fridge, untouched for 1 year How to avoid 5 common mistakes when refreshing a starter so that it is powerful and will raise dough, every single time. A CLOSE UP AND PERSONAL EXPERIENCE I use 2 cameras during all Zoom events. This means, you get the benefit of seeing close ups of my working hands as well as an overall view. You'll see this on your screen at the same time. This creates a highly personalised experience. I use professional lighting too. This means events on Zoom are bright, colourful and well lit. 'Let's Start! Mastering Sourdough Starters' has been created for you to succeed. Or your money back. No quibbles. No questions. No catches. HOW DOES THE LEARN SOURDOUGH GUARANTEE WORK? The Learn Sourdough 100% Money Back Guarantee works like this. Half way through the event, I'll ask you if you're satisfied with the event so far. If you're not, I will refund you in full. No quibbles. No questions. No catches. Learn Sourdough is the only sourdough school to offer a 100% money back guarantee. 1-TO-1 SUPPORT & CARE BEFORE & AFTER THE EVENT I will be in contact with you in the lead up to 'Let's Start!' I will keep you on track and ensure you have everything you need for the event. You have my expertise after the event too. WHEN? Saturday mornings. Scroll up and click on, 'See available dates' WEEKDAY EVENINGS Also hosted on weekday evenings. Scroll down the page and click, 'More from this maker' for weekday evenings dates and times. DURATION? 3.5 hours HOW TO BOOK A SATURDAY MORNING Scroll up to 'See available dates'. Once you've booked, you'll quickly receive a confirmation email from Craft Courses. You'll also receive a 'Welcome' email from me. LEARN HOW TO MAKE SOURDOUGH BREAD TOO Book the 'Special Offer Bundle of 2 Extraordinary Events'. The 2 events are, 'Let's Start! Mastering Sourdough Starters' and 'Hands in Sourdough'. 'Hands in Sourdough' is a practical event. You'll make your first successful loaf of delicious and nutritious sourdough bread with me, on Zoom. It's a full day and is hosted for 12 hours. You will experience the entire process of making a loaf of sourdough bread, step by step, at your own pace, in your own kitchen. You'll use your powerful, high performance starter from 'Let's Start! These 2 unprecedented events are hosted on separate dates. Dates are available to June 2023. More dates will be added to the end of the year. 12 PHENOMENAL BONUS FEATURES WHEN YOU BOOK THE 'SPECIAL OFFER BUNDLE OF 2 EXTRAORDINARY EVENTS' 1. The Learn Sourdough 100% Money Back Guarantee. No quibbles. No questions. No catches 2. In-depth knowledge about flours so you can make the best choice for exceptional sourdough breads. 3. And highlights from my popular talk, 'What's with Wheat?' 4. I'm in demand as a speaker at food festivals. I dedicate time for you to experience my expertise on the fascinating history of bread leavening, the effects of fermented foods such a sourdough on our gut microbiome and our health, chemical leavening in industrialised (supermarket) breads. What it is, how it effects your health and why making your own sourdough bread is the only choice. You'll also discover which country grades industrialised (supermarket) bread as junk food! 5. I will show you my collection of sourdough paraphernalia. You'll discover what's worth having and what isn't! 6. You'll discover how to make sourdough without paraphernalia 7. You get the e-book that accompanies 'Hands in Sourdough' valued at £20 8. The Learn Sourdough special recipe for success, 'My first sourdough loaf' 9. Powerful, practical knowledge based on scientific fact. 10. Your questions answered and my expertise throughout the day 11. I'm an experienced fermenter. You will discover fermented foods such as idli and koji. Find out what these delicious foods are and what they have in common with sourdough. 12. My support and care at every point of contact. All this while you have your hands in sourdough, learning about and making wonderful sourdough bread! EXPLORE MORE & BOOK THE SPECIAL OFFER BUNDLE Scroll down the page and click, 'More from this maker'. EXTRAORDINARY VALUE The total value of 'Let's Start!' is £1,080. You pay £75! OUTSTANDING CUSTOMER SERVICE You'll experience outstanding customer service and care at every point of contact. COMFORTING TO KNOW I do what my customers need and what my customer wants. I then go further. QUESTIONS? NOT SURE? I'm here to help. Please contact me, Sharon Roberts by scrolling down to 'message the maker'. I'm just 1 click away. Read stunning reviews for this event. Scroll down and click 'Reviews for this maker'. Learn Sourdough events are relaxed, fun and packed with necessary information. What are you waiting for? Join me! Read what Learn Sourdough fans are saying about this highly acclaimed event, on Zoom:- I attended Sharon's first ever 'Lockdown' 'Let's Start! Mastering Sourdough Starters', on Zoom. My 14-year-old daughter is very keen for me to bake sourdough bread for her - so keen that she spent her own money on buying Sharon's course as a Mother's Day gift for me...and then we went into C19 lockdown. But lockdown didn't deter Sharon in the least and she swiftly adapted her face-to-face sourdough course to an online version and popped her sourdough starter in the post to me. All I needed were a few basic bits of kitchen kit such as a thermometer and digital scales at my end and we were off; I had a most entertaining and informative morning with Sharon and would absolutely recommend her course. My daughter's hard-earned pocket money was well spent. Emma Cullen, Dorset, April 2020 Great session, loads of very good and useful information given in a very clear fun way. Easily understandable. Lovely free samples too. Well worth the money. Mandy da Silva, Wimborne, Dorset A superb event presented brilliantly on Zoom. I had no idea there was so much to learn. Sharon is knowledgeable and patient. Her videos and pictures during the event were simply fascinating. Can highly recommend. Can't wait to participate in 'Hands in Sourdough' with my powerful, new starter. Jane White, Hampshire June 2021
What's included in the price?
INCLUDED IN 'LET'S START! MASTERING SOURDOUGH STARTERS' 1. The Learn Sourdough 100% Money Back Guarantee. No quibbles. No questions. No catches. Value £75 2. My expertise for 3.5 hours. Value £700 3. My support before and after the event. Value £100. 4. Optional 10 minute practice on Zoom. Useful for building your confidence if you've never used Zoom. I'll ask you if you want this option. If you do, I'll email you a choice of dates and times. Value: £25 5. The Learn Sourdough 65 page e-book, a valuable resource packed with videos, colour pictures and know how not found anywhere else, accompanies this outstanding event. Value £35. 6. £100 worth of practical and exciting discount vouchers to spend in my favourite shops and on-line 7. A powerful, high performance sourdough starter which you'll start during the Zoom event 8. You'll also receive by post some of my powerful, high performance rye starter established in 2016 (postage is free!) The starter comes in a smart little bag, branded with the Learn Sourdough logo. It will fit through your letter box. 9. The 'Learn Sourdough Master of Sourdough Starters Diploma'. I'll present it to at the end of the event. You'll receive it by email. Print it. Frame it. Display it. 10. The total value of this event is £1,080. You pay £75! You'll be fired up and looking forward to baking real sourdough bread. It's fun too! What are you waiting for? Book now! I look forward to meeting you on Zoom and getting you started on your sourdough journey. My very best wishes Sharon
What you will need
I will give you links on where to buy the following essentials, in my Welcome email:- Digital food probe (A basic food probe is all you need. Indispensable for sourdough) Digital kitchen scales (not essential but useful) Rye flour 4 teaspoons 2 small jars OR small ramekin OR small container OR similar. If jars have no lid, use clingfilm. Tea towel (useful for hands)
Duration
3½ hours (10:00am to 1:30pm)
Cancellation policy
Easy - Cancellation and a full refund can be obtained up to 2 weeks before the course starts
Maker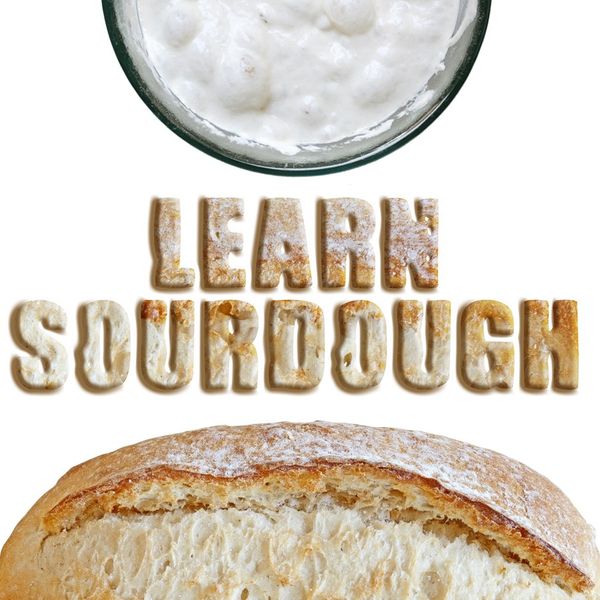 I'm Sharon Roberts, sourdough expert, author & chef. At 22, I took a Professional Cooks Course. I worked in Directors Dining in London. I was in demand as a private chef. In 2000 I was offered a job as a private charter chef in the Caribbean. I worked in the most beautiful places on earth on glamorous motor yachts and sailing vessels for 10 years. I have written a series of e-books, "Sourdough. Dispelling the myths and mystery in plain English". My sourdough events are highly acclaimed.
Suitable for
Adults
Seniors
Teenagers
Wheelchair users
Hearing impaired
Advanced/pro level
Christmas
Intermediate level
Suitable for beginners
Easter
Engagement, birthdays & anniversaries
Suitable for all abilities
Father's Day
Stag dos
Daytime (weekdays)
Mother's Day
Hen dos
Corporate days out & team building
Weekends
What does this mean?
Message the tutor
This course is taught online