Sewing course: make a historically-inspired tie-on pocket with hamblemouse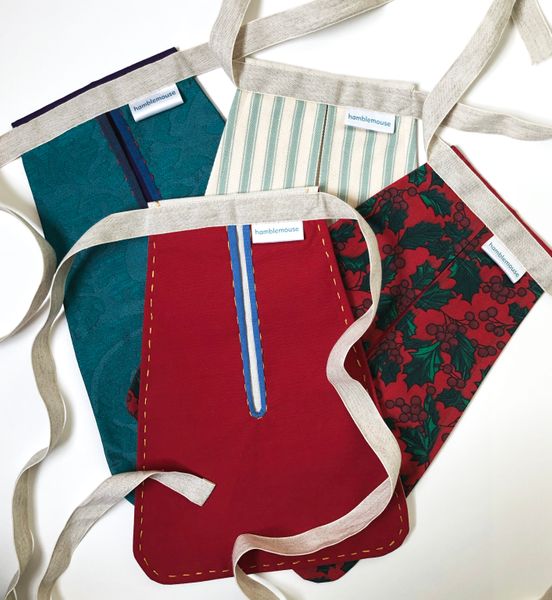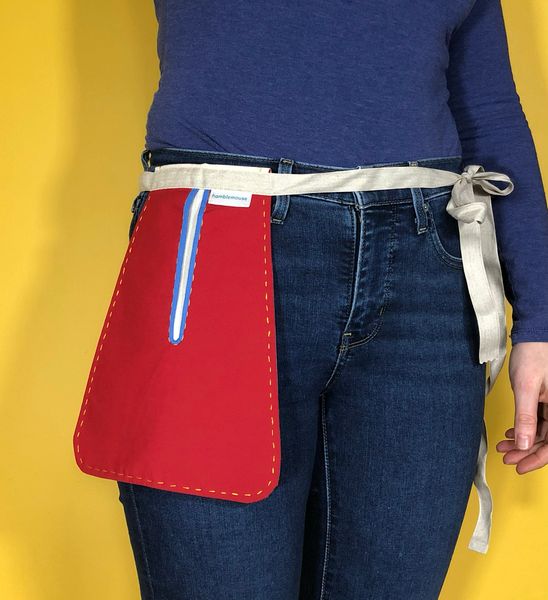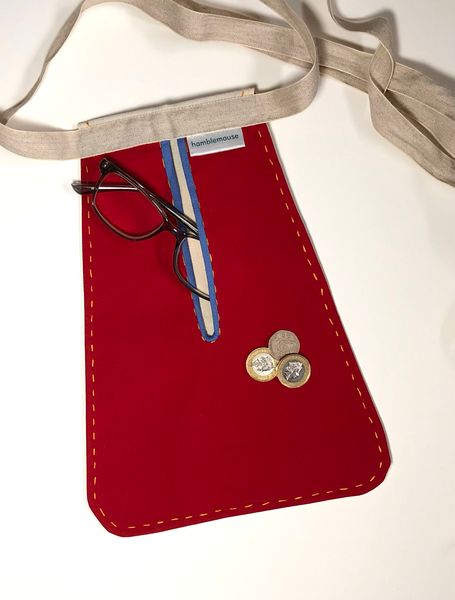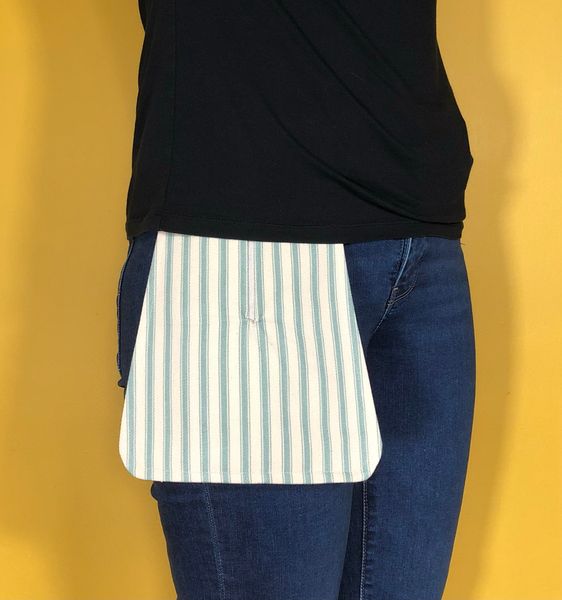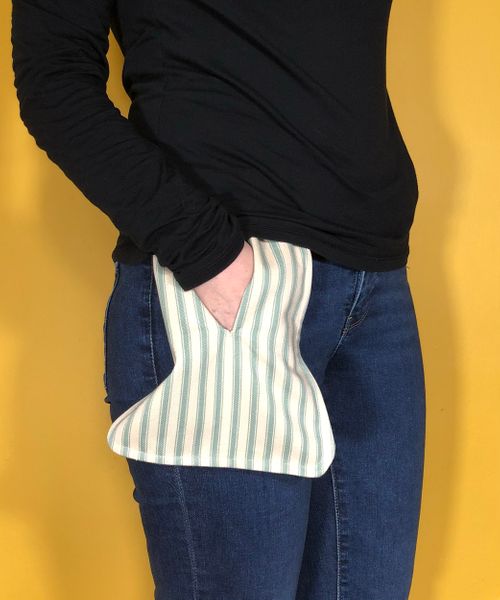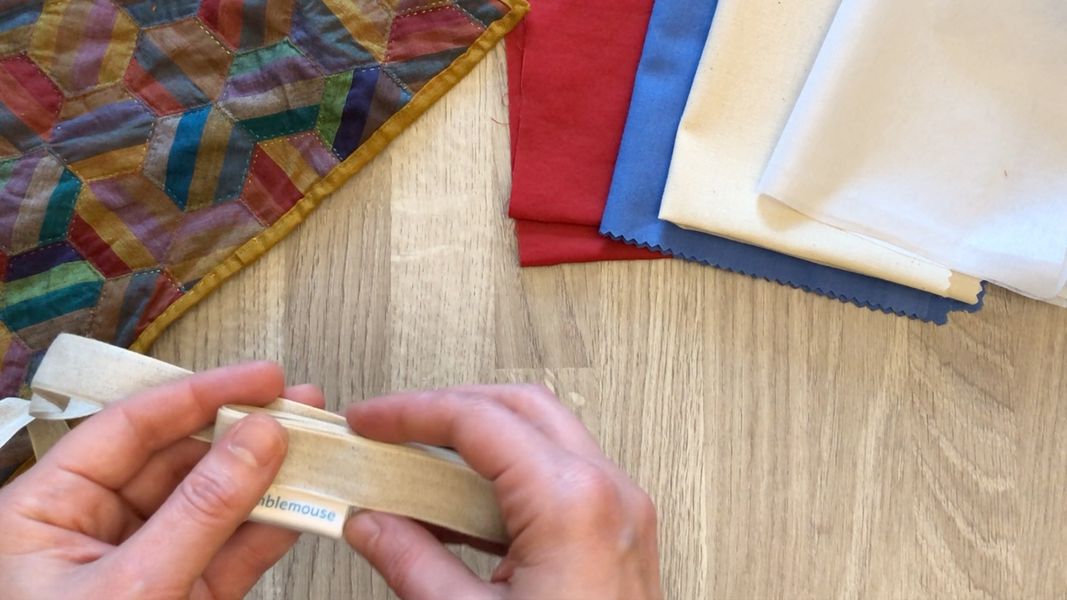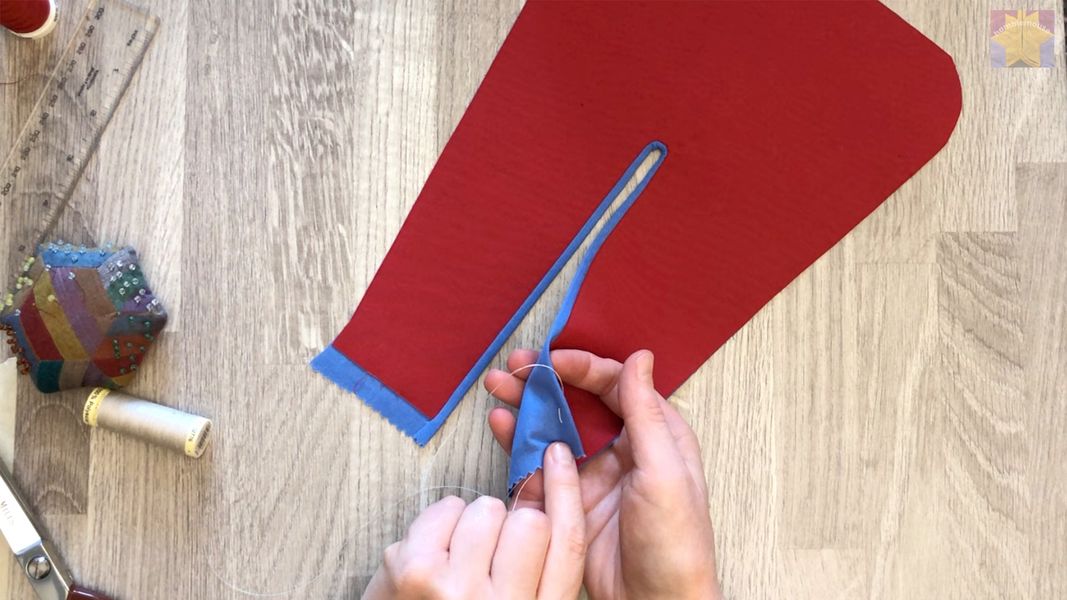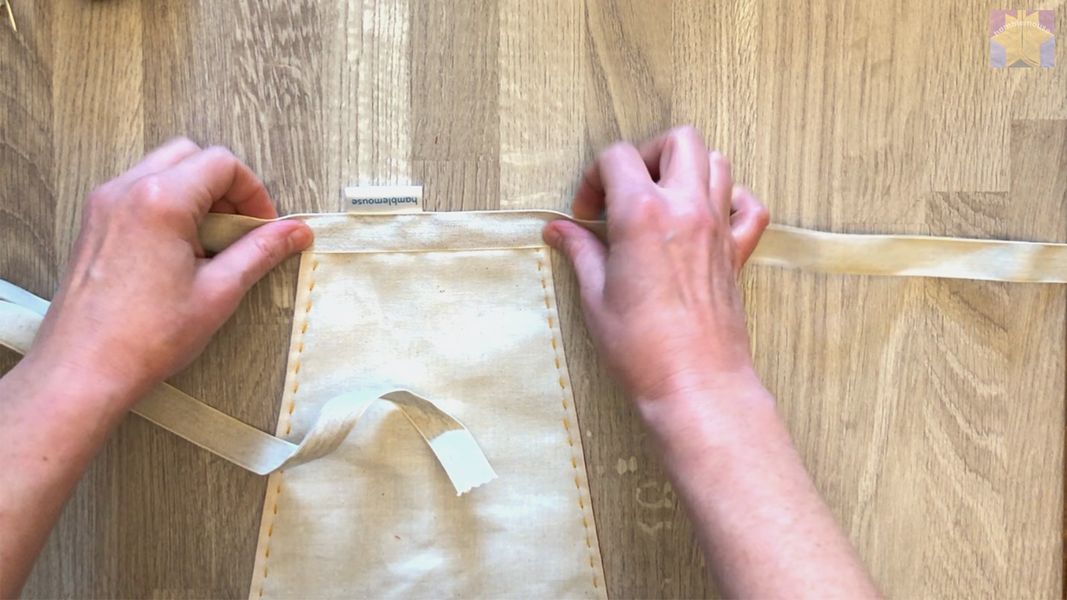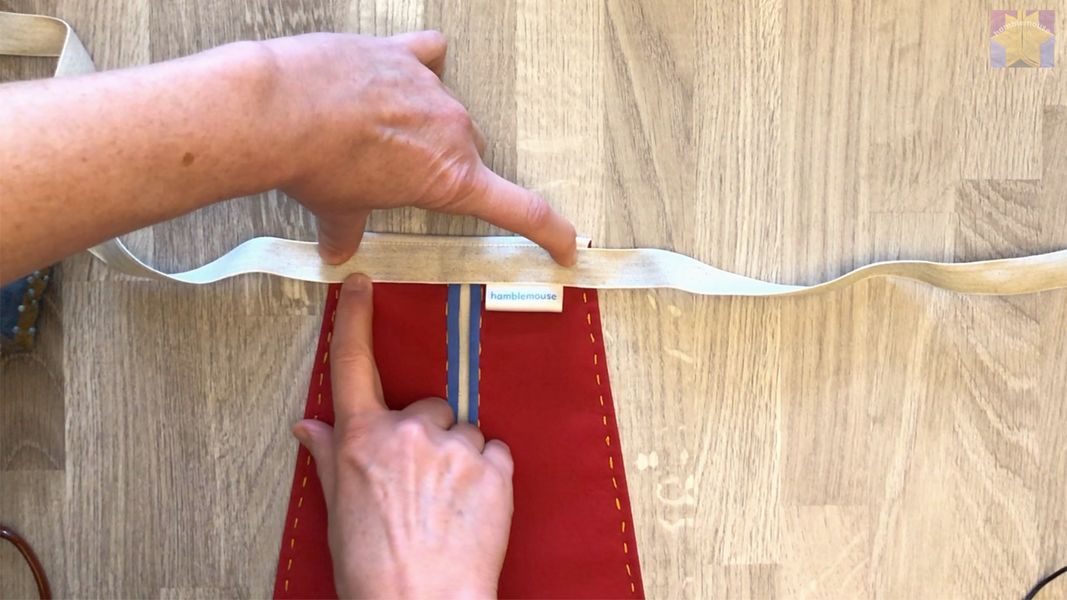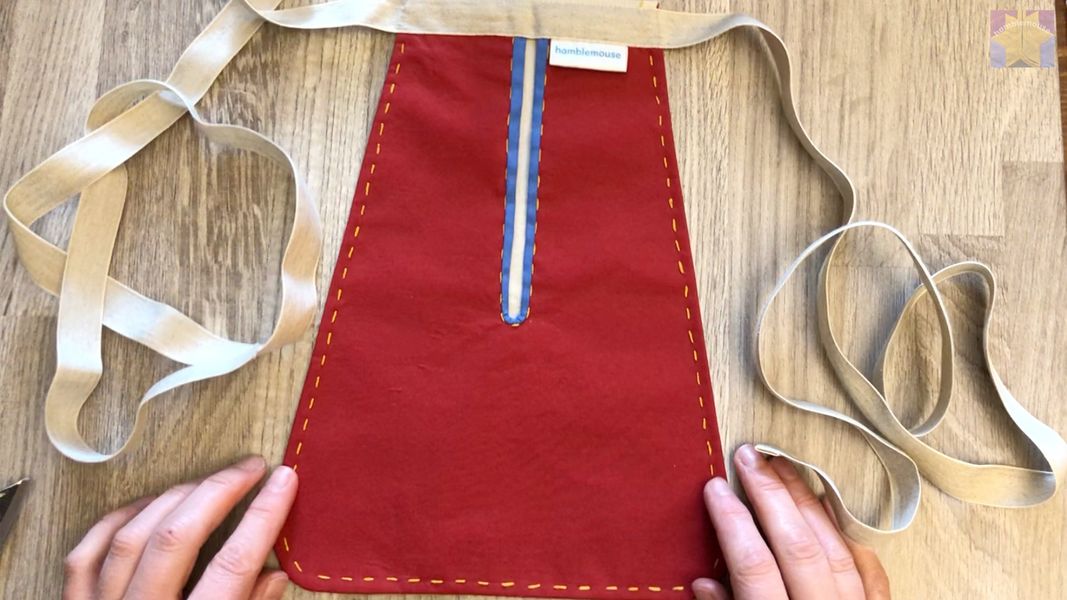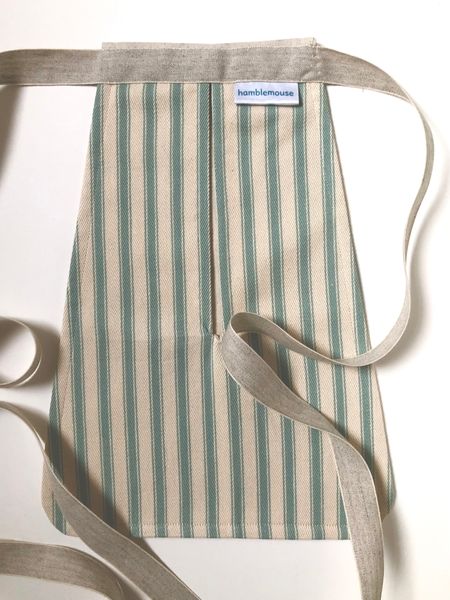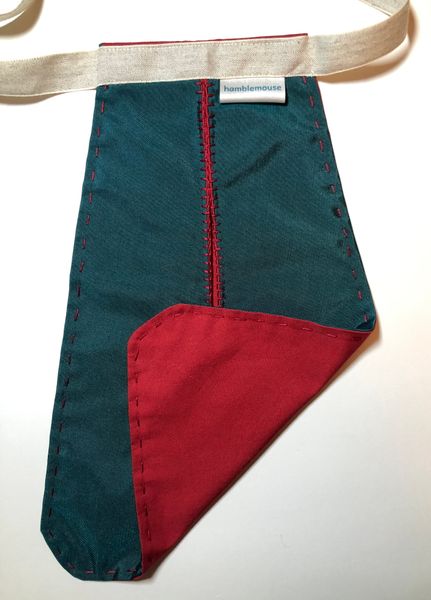 Previous
Next
Description
This is a pdf pattern and a complete video tutorial for a handmade tie-on pocket based on the tie-on pockets worn by our ancestors - because modern pockets are pretty useless! No matter what type of clothes you wear, we all need good pockets. Join me to make a simple, sturdy tie-on pocket with a lined front and a single-piece back, fully concealed seams, some simple decorative stitching, and secure ties to tie it around your waist, or anywhere else! This is a really relaxed, step-by-step course. The pdf download contains the pattern and full written instructions. In addition, the videos cover every aspect of the project as I sew a pocket from start to finish. You can dip in and out of them at your own pace, as and when you like. You can also choose to sign up for free live Q&A sessions with me. Enjoy some quiet, peaceful time, doing simple sewing to make a beautiful and useful pocket. The course is designed for hand sewing, but you can easily use a sewing machine if you prefer. I've designed the Imogen pocket to be a suitable project for sewists of all confidence levels. One of the many beauties of tie-on pockets is that you can make them as simple or as complicated as you like. The Imogen pocket is a perfect 'starter' pocket to make – whether you're new to sewing, or you want a good simple pattern to use as a basis for experimenting with fabrics and stitches. ---------------------------------------------- Wondering what to do with a tie-on pocket? You can wear your pocket over or under anything - just tie it around your waist/hips, or tie it messenger-bag style. Use it to: Keep your phone/glasses etc. handy around the house or in the garden, leaving your hands free. Store your poo bags when you're walking the dog (maybe just the clean ones!) Carry your hand sanitiser or face covering, keeping them separate from your other belongings. Carry your keys, phone etc. if you're out for a walk and don't want to carry a bag. Reclaim a bit of history AND have a place to keep your stuff by wearing a pocket. It's going to change your life - or at the very least change the way you carry your phone/keys/gin/kittens (yes, our foremothers kept all kinds of interesting things in theirs!).
What's included in the price?
- A pdf download of my Imogen tie-on pocket pattern and method, written specially to accompany the video tutorial. - Access to a 70-minute step-by-step video tutorial, divided into 4 videos that you can watch at your own pace, as many times as you need. We go through the whole project together, and I've included lots of extra hints, tips, and handy methods in addition to the written instructions. - Bonus videos where I talk about fabric choices, demonstrate the stitches we'll be using, and give a little history of tie-on pockets and why we should all be wearing them! NOTE: all the videos have closed captions available (English only) - Access to live Q&A sessions in small groups, where I'll answer any questions you might have and admire your work if you'd like to show it off!
What you will need
You'll need some really basic sewing supplies to make your pocket: Fabric: enough for three pieces, each approx. 32x25cm (13"x10") Iron-on interfacing (32x25cm, this is completely optional) Tape/ribbon for the waist ties Sewing thread Embroidery thread (optional) Needle Scissors Pencil or chalk and a ruler or straight edge Pins Iron and ironing surface
Duration
Maker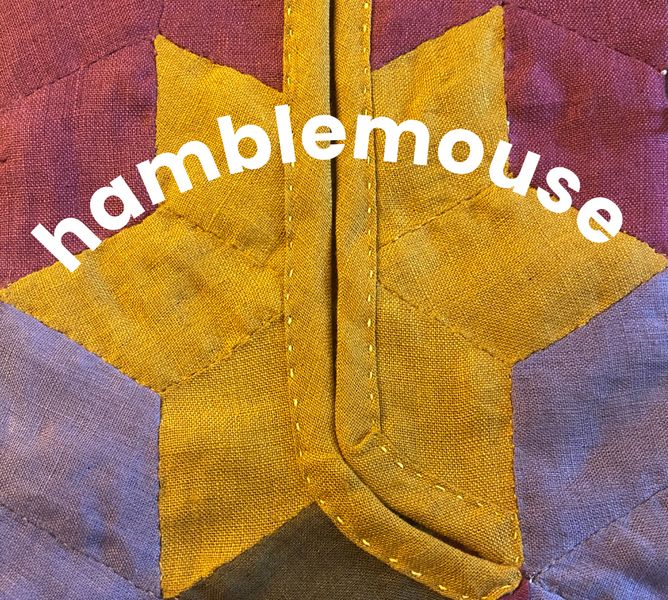 I'm a lifelong sewist specialising in hand sewing, who got sick and tired of how awful the pockets are in modern clothing, and decided to do something about it. I started making and wearing historically-inspired tie-on pockets with my everyday clothes, and it was a revelation! I had room for my stuff! As hamblemouse, I create sewing kits, patterns and courses to help people make their own beautiful, useful tie-on pockets, whether hand-or-machine sewn.
Suitable for
Adults
Seniors
Teenagers
Wheelchair users
Hearing impaired
Intermediate level
Advanced/pro level
Suitable for beginners
Message the tutor
This course is taught online