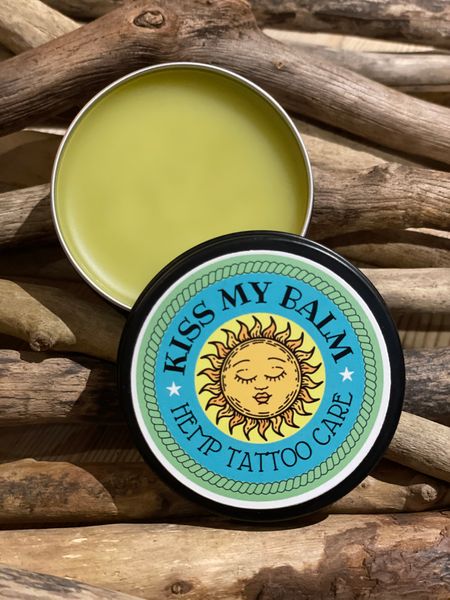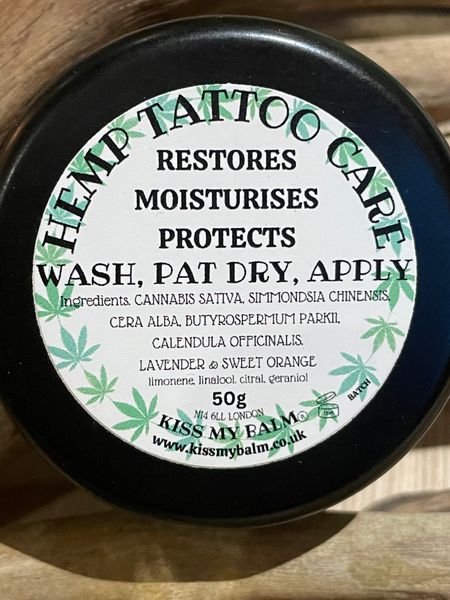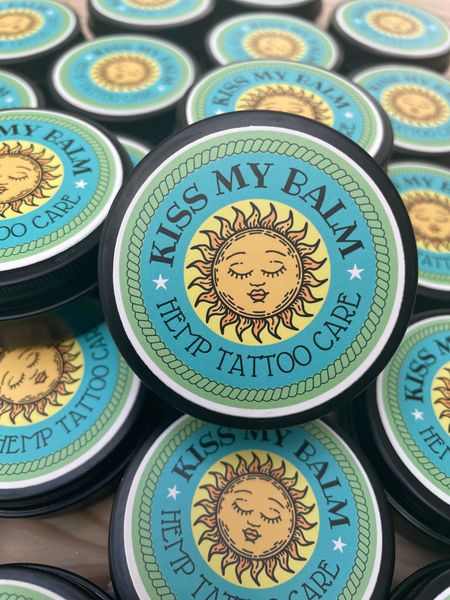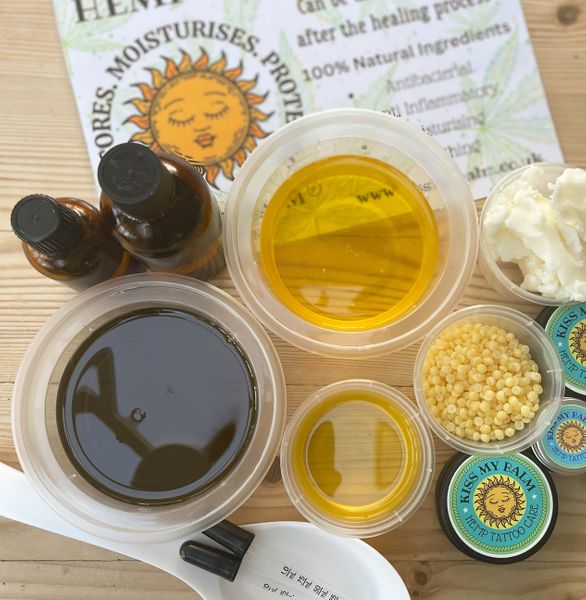 Previous
Next
Description
This 100% Natural Tattoo Balm has been formulated to help Heal, Moisturise, Restore & Protect your Tattoo. It's made with the best ingredients carefully chosen for their specific and amazing properties. Hemp Seed Oil has incredible Moisturising benefits, and is a great Anti-Inflammatory and Promotes New Cell Growth, It is also rich in VItamins A E & C which is very important for Helping Your Skin to Heal. Also it has a natural SPF of around 6 which is Good Protection from the Sun. It's one of my favourite oils… The other ingredients are as follows Jojoba Oil, which I chose for its Anti-Inflammatory, Anti-Microbial and also Anti-Bacterial properties all of this will keep your skin healthy and free of infection. Beeswax, Which is also an Anti-Inflammatory and forms a Protective Barrier whilst allowing the skin to breathe. Shea Butter, Hydrating and Moisturising, Soothing and Softening, Helps with Soreness and Protects. Calendula Oil, is also so many things, not forgetting it's Skin Tissue Repair, Irritation, Soreness and Regenerative properties. I added some Lavender Essential Oil too because it has good Antiseptic and Anti-Bacterial values, and it Soothes and Calms the skin. I also added Sweet Orange Essential Oil because it Boosts Circulation to the skin and Promotes Cell Growth, it's also Antiseptic and an Anti-Inflammatory. All in all this is a rather remarkable balm … 50g Tin
How this was made
All of these balms are handmade with care and love in small batches ..
What's included in the price?
50g with gift bag
Duration
Maker
I am delighted to offer classes for anyone who is interested in learning this wonderful craft or others who would like to 'brush up' on this fabulous hobby which could lead to years of unlimited enjoyment and fun, not to mention profit. Classes are run from my studio at my home in North London with up to six people which means you get lots of 'me' time and will leave here with something special created by you ready to hang in your homes.
Suitable for
Father's Day
Mother's Day
Romantic
Christmas
What does this mean?
Message the maker