Handcrafted gift

Necklace with SP Chain Gemstone Green Aventurine Crystal Puffed Heart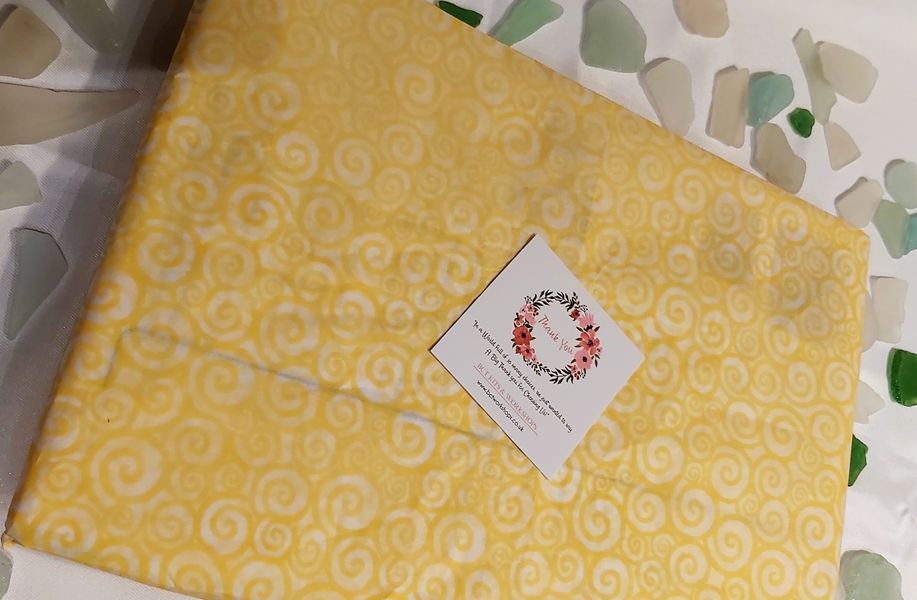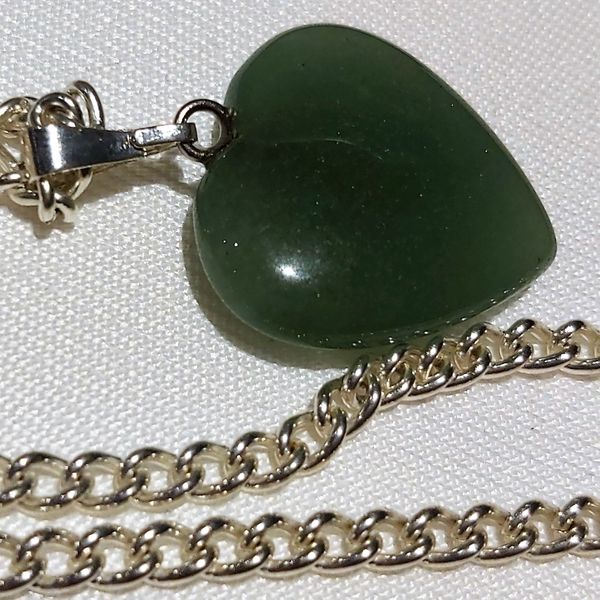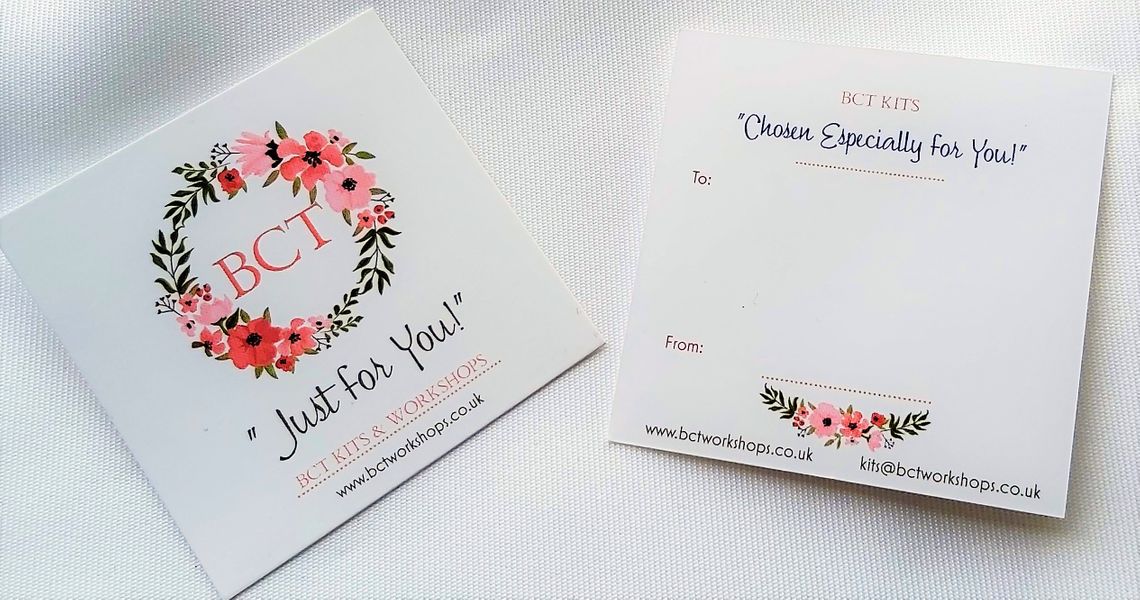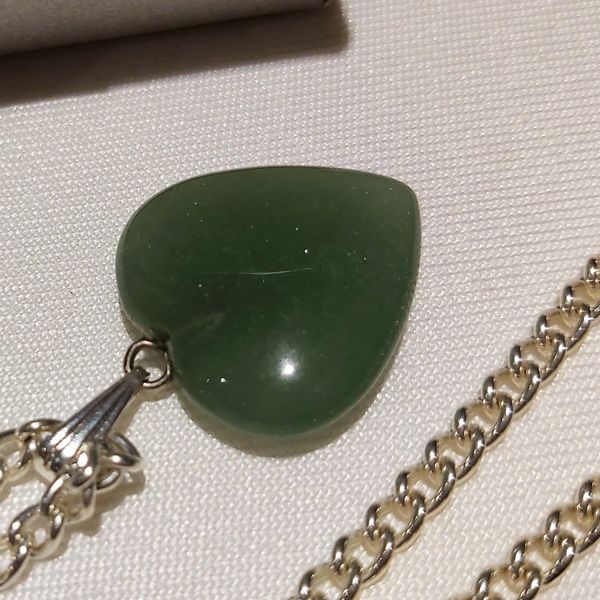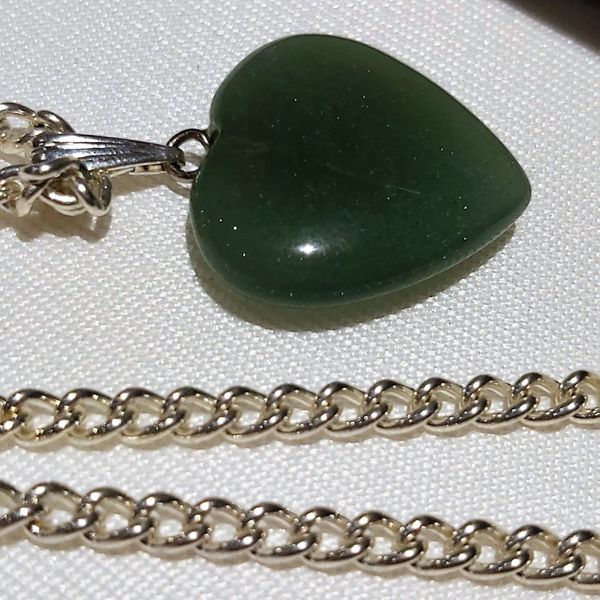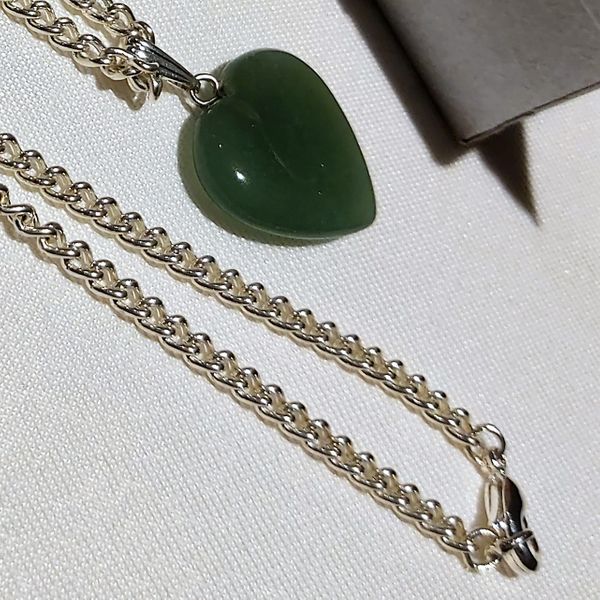 Previous
Next
Description
Aventurine Puffed Crystal Genuine Gemstone Heart Necklace Full Length~ Doubled Chain to tip of Heart 58cm: Depth: 0.5mm Width: 2.0 cms Heart length and Bail: 3.0 cm Chain Length: 52 cm Weight of Complete Design: 14 grams The vibrational energy of Aventurine Crystals are known for being particularly wonderful for creating a feeling of total well being and said to help with allergies and migraines.
How this was made
Creating a necklace in aventurine designed in a heart shape is "Love" straight away, as you will see if you purchase this one off, it has a gentle vibrational energy that is tactile, lightweight and comfortable to wear. All BCT Materials are purchased from UK Only.
What's included in the price?
Aventurine Puffy Heart Crystal genuine gemstone Attached to SP Chain Wrapped in Tissue Paper Posted with Royal Mail - Tracked - (UK ONLY T&C's apply) so you can track your order. Your tracking number will be sent via Craft Courses Messages to you.
Duration
Maker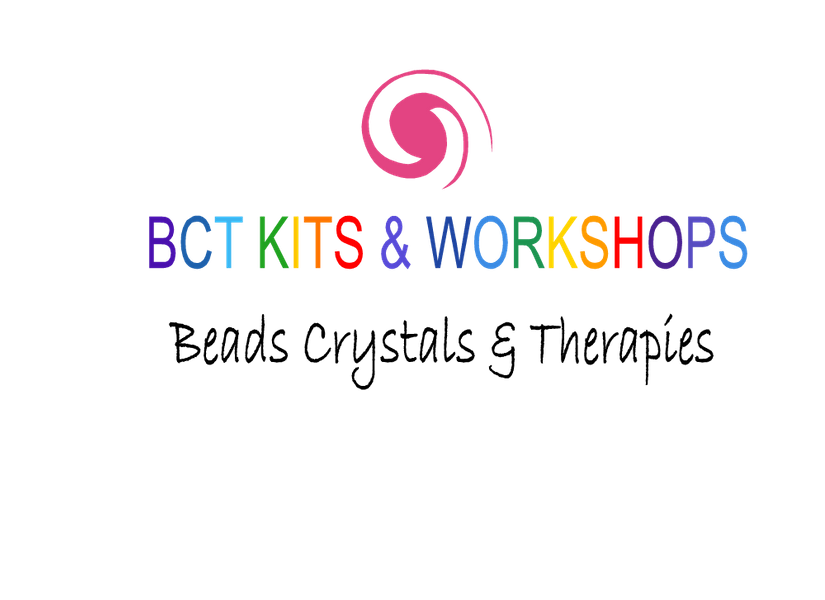 Qualified Tutor: Nicky Gee AET & Qualified Holistic Crystal & Reiki Therapist Workshops Based: Summerhouse in Fleetwood ~ updated with ~ 4 separate tables and chairs and screens. For Sale: 925 Unique Jewellery complete and many choices of Bct Kits, from beginners to create in minutes, to creating Crystal Tree of Life Pendants and Wire Wrapping Crystals all Bct Kits include materials required to create your jewellery. Workshops: * Jewellery Workshops morning or afternoon ~ beginners and refreshers welcomed. * Crystal Introduction Workshop will be coming soon, Nicky is in the process of applying for Accreditation with the Federation of Holistic Therapists. Nicky has had a passion for the sparkly things in life which lead to her creating jewellery for over 35 years, in this time Nicky has held many workshops in libraries, home, craft shops and now the summerhouse in Nicky's garden. Nicky is also working towards a zero plastic footprint, replacing where possible plastics for greener eco biodegradable materials, for example all packs were once in plastic bags, all future kits will contain packs of beads etc wrapped individually in parcels of biodegradable paper and non plastic Sellotape where appropriate, or reusable bags, we can but try to help ourselves. What to Expect in a Jewellery workshop * Classes of 4 students Maximum * Your own table with your own drawer and coat peg for your belongings * Jewellery Kits are boxed and sealed on your table with everything you require for your chosen workshop. * The booking price is all you pay * Everything you create you take home with you same day at no extra cost. * All silver and beads and gemstones in your box, are yours to take home at no extra cost including any unused. Nicky says "I'm looking forward to sharing my passion for jewellery with you, to see the pile of silver sparkly bits turn into a beautiful piece of jewellery, by students who had no idea where to start just 3 hours ago, is just amazing to experience, to see the proud faces on the personal achievements made is such a great moment, as you will find out when you attend too".
Suitable for
Mother's Day
Christmas
Pet lovers
Easter
Spooky
Father's Day
Romantic
What does this mean?
Message the maker