Crystal Pack Suffer with Anxiety and Stress?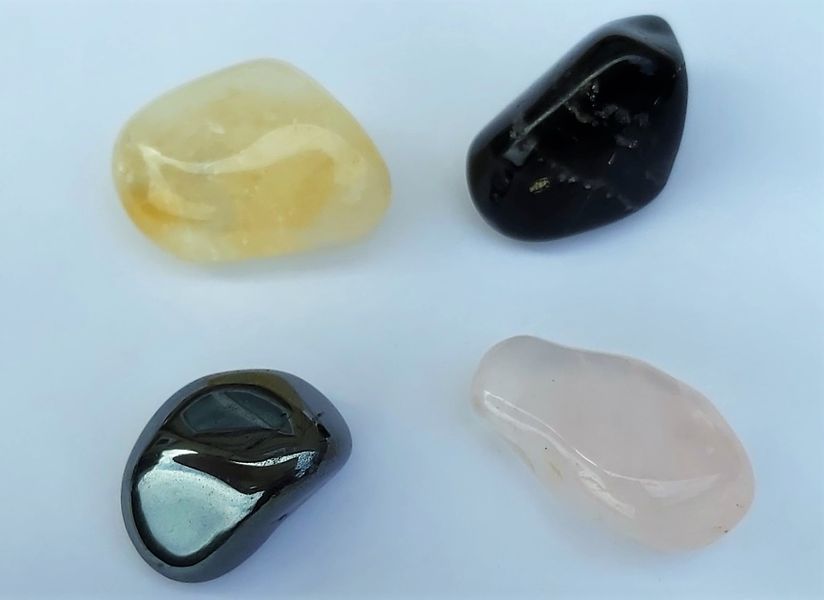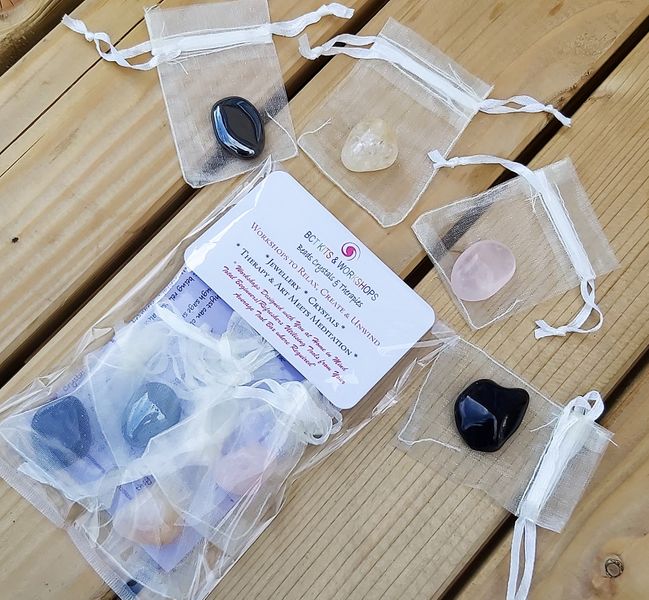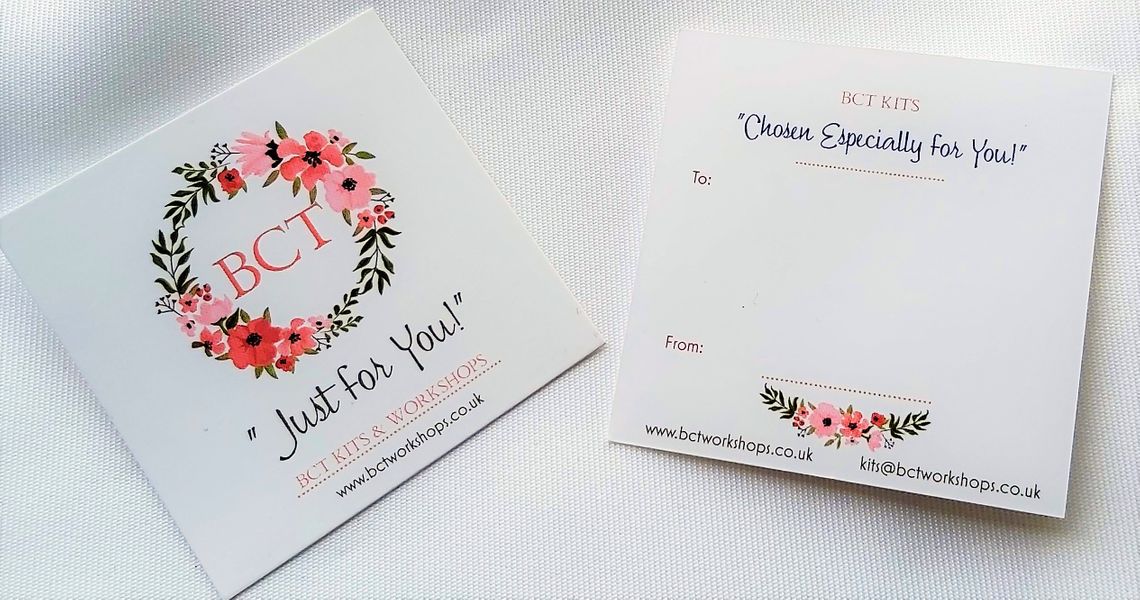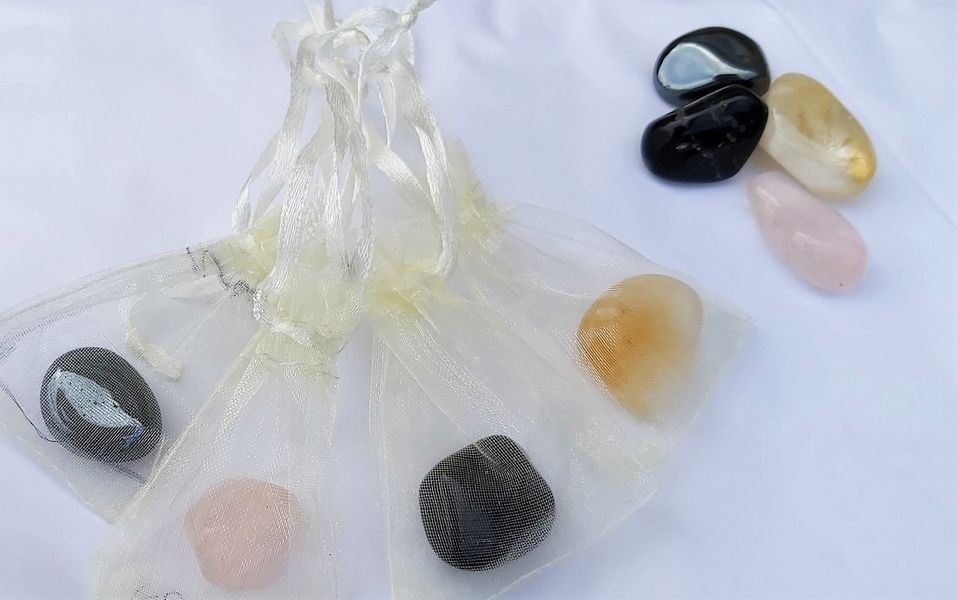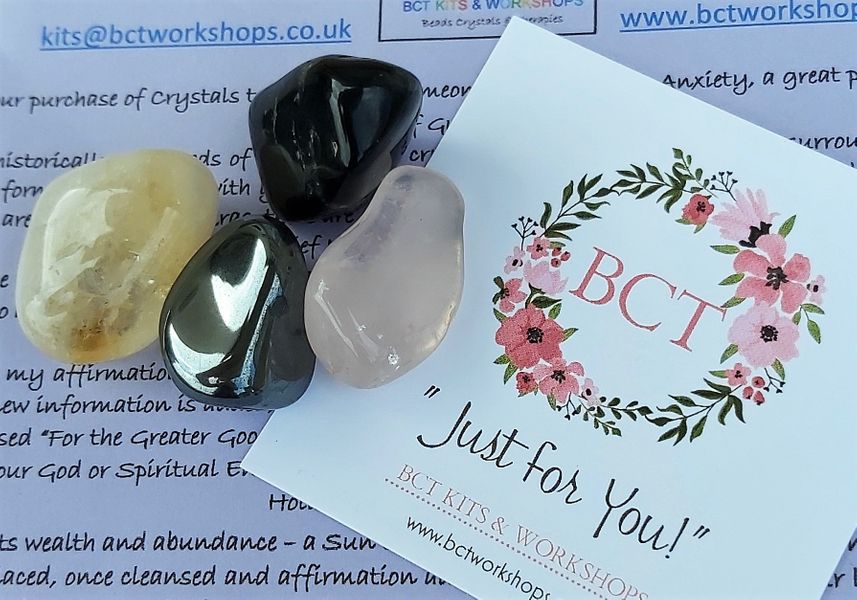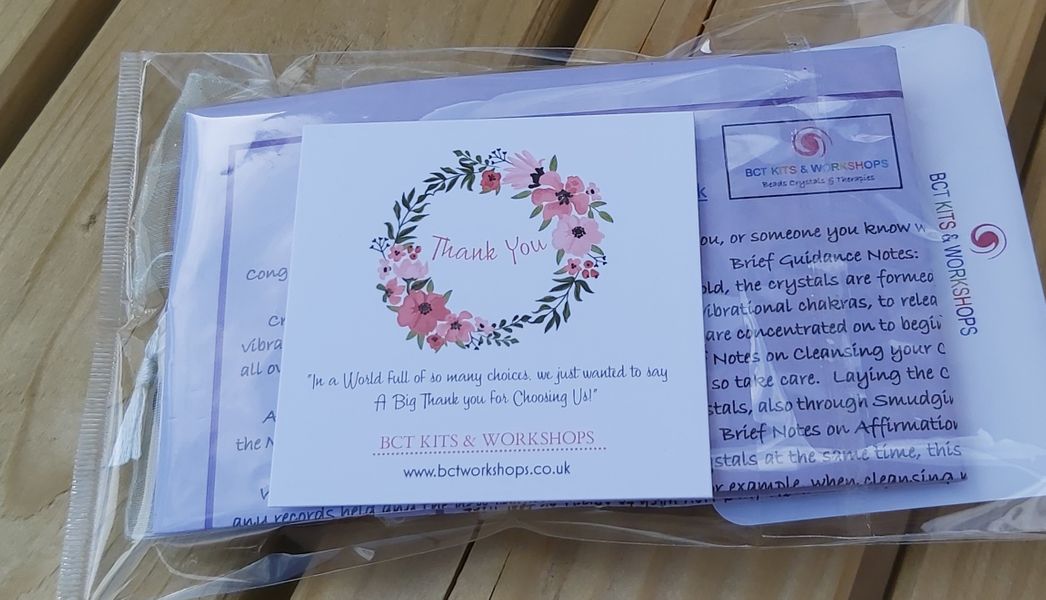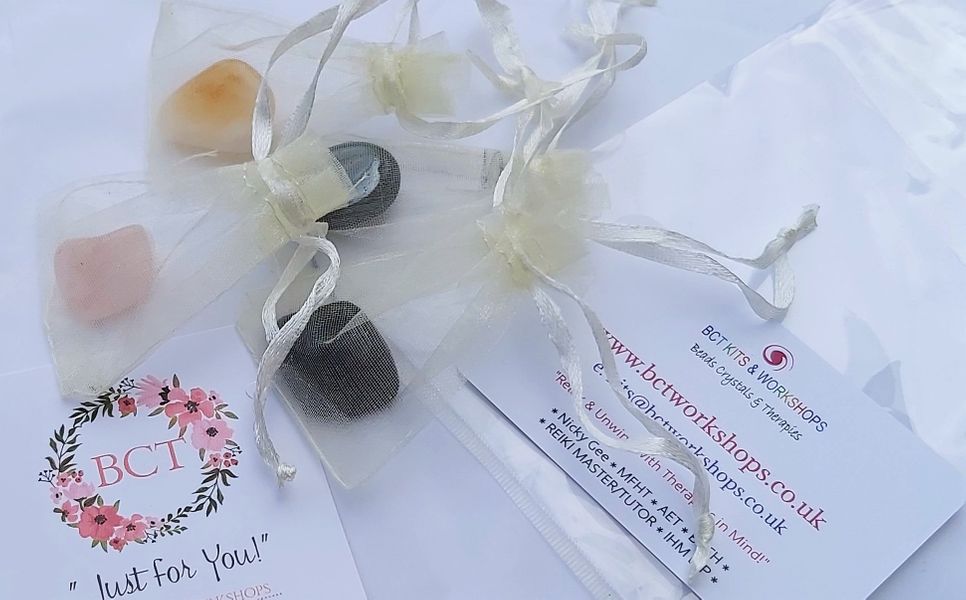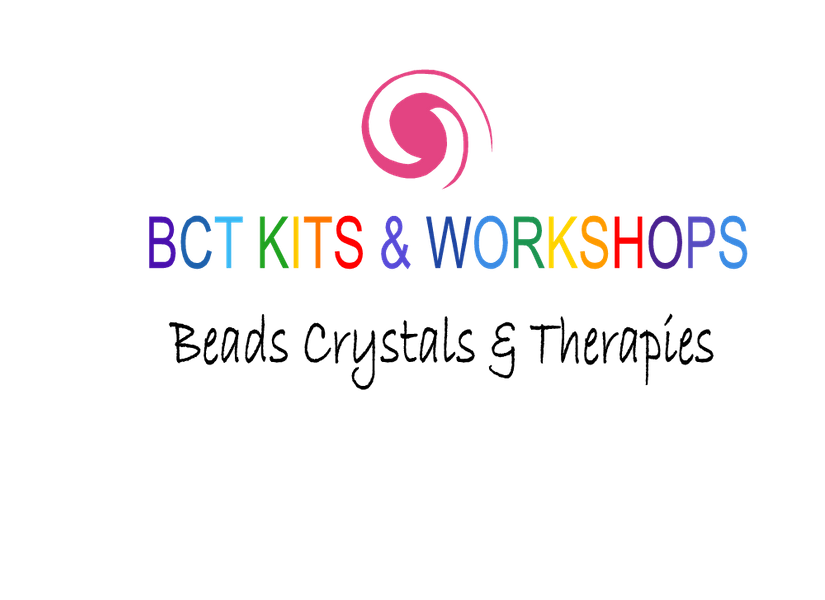 Previous
Next
Description
Crystals Include: Citrine ♥ Pale yellow Rose Quartz ♥ Pink Black Onyx ♥ Black matt Hematite ♥ Metallic grey Each crystal is individually wrapped in a little gift bag A4 sheet of guidance (1200+ words ~ loads of Info) All enclosed in a self seal transparent bag which can be reused Crystal sizes to be honest vary in size and shape due to their natural forms, but they remain as near to the size shown (compared with the one pound coin) so you can see they are all of a decent size, not tiny little crystals. You will also receive guidance with ♥ How to look after your crystals ♥ How to work with your crystals ♥ How to add your own affirmations ♥ How to cleanse your crystals ♥ How to work with vibrational energy
How this was made
♥ Black Onyx ♥ Rose Quartz ♥ Citrine ♥ Hematite ♥ As a Crystal Holistic Therapist, I am often approached for Crystals advice for assisting anxiety which I know has helped many people. This group (as often happens) introduced itself to me and as I am there questioning, why does black onyx help with anxiety, it answers with total positivity that indeed this collection is what you will require as explained in the guidance sheet. I have created this crystal group so you can enjoy developing your mind and thoughts with the guidance I have written for you. Your 4 crystals are chosen for you to work with offering love, sunshine, grounding, healing of the heart, strength, positivity and balancing of your energies.
What's included in the price?
4 Crystals Included in 4 gift bags, individually placed in their own gift bag ♥ Citrine x1 ♥ Rose quartz x1 ♥ Black onyx x1 ♥ Hematite x1 ♥ x4 Gift bags ♥ A4 Guidance sheet, exploding with information from my personal knowledge and experience from the last 9 years of everything I feel you need to know to start helping yourselves. 1st Class Post tracked to mainland UK only (T&C's)
Duration
Maker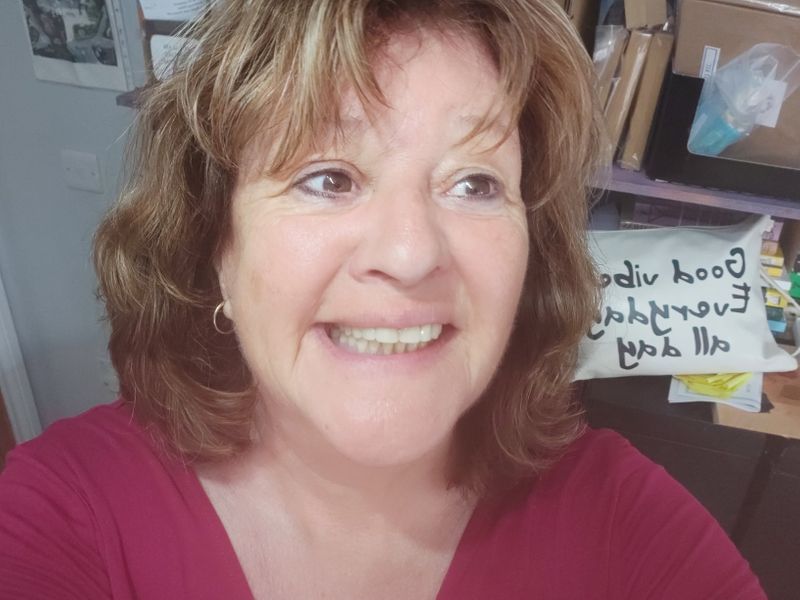 Qualified Tutor: Nicky Gee MFHT AET & Qualified Holistic Crystal & Reiki Therapist & Qualified Tutor ♥ You can purchase from Craft Courses: The very popular 925 Unique Jewellery Designs & Jewellery Kits for Beginners and to Create in Minutes ♥ Whatever the time you can book and buy here on line ALL BCT KITS include materials required and instructions to create your Jewellery. ♥ Nicky's passion for the sparkly things in life lead her to designing and creating jewellery for over 35 years, Nicky's held many Workshops in libraries, homes, craft shops and in the summerhouse in Nicky's garden. ♥ Nicky is also working towards a zero plastic footprint, replacing where possible plastics for greener eco biodegradable materials, for example all packs were once in plastic bags, all future kits will contain packs of beads etc wrapped individually in parcels of biodegradable paper and non plastic Sellotape where appropriate, or reusable bags, we can but try to help! ♥
Suitable for
Easter
Fairs, festivals & exhibitions
Spooky
Father's Day
Romantic
Mother's Day
Christmas
Pet lovers
What does this mean?
Message the maker