Decorative 'T' light candle holder - seaside theme (small - dyed gel wax)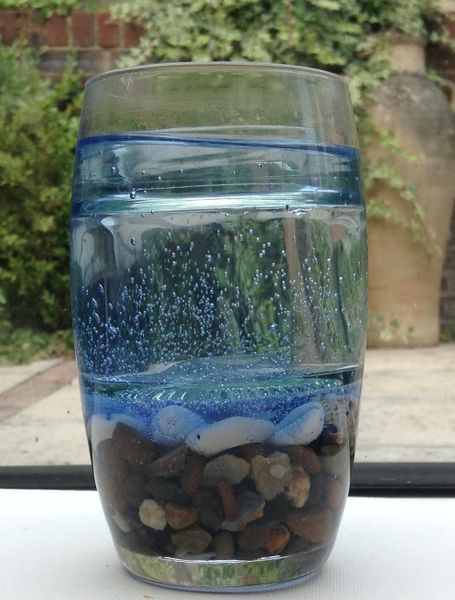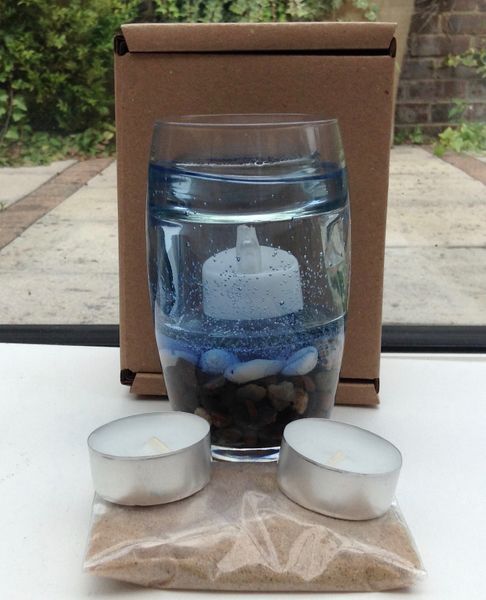 Previous
Next
Description
This decorative 'T' light holder is decorated with seashells on a base of pea shingle to give an 'underwater' effect. Without a light it is ornamental but when a 'T' light is placed in the central holder, the contents are illuminated. See photographs. Size: 6.6 cm x 12cm (2.5 x 4.5 inches) approx - this could vary as different makes of outer containers are sourced. Depth of colour could vary. With a battery operated T-Light and 2 x wax T-Lights. Note: this is a handcrafted product and it is possible there could be some 'imperfections' and the intensity of the colouring could vary and the type of shells etc. The Gel wax could become softer the longer the wax 'T' light candles burn, it is recommended that the candle burns in up to 4 hour sessions. Note: Do not attempt to light the Gel Wax! Boxed and sent via Royal Mail.
How this was made
This product is made using a glass jar as the central 'T' light holder, within a glass outer container. Between the inner and outer containers is pea shingle and a selection of sea shells, all of which are embedded with a dyed Gel Wax. The T-light is seated on sand to give it the seaside theme.
What's included in the price?
Only available in the UK. 1 x battery operated LED flickering effect 'T' light candle and 2 x wax 'T' lights. Boxed
Duration
Maker
What does this mean?
Message the maker