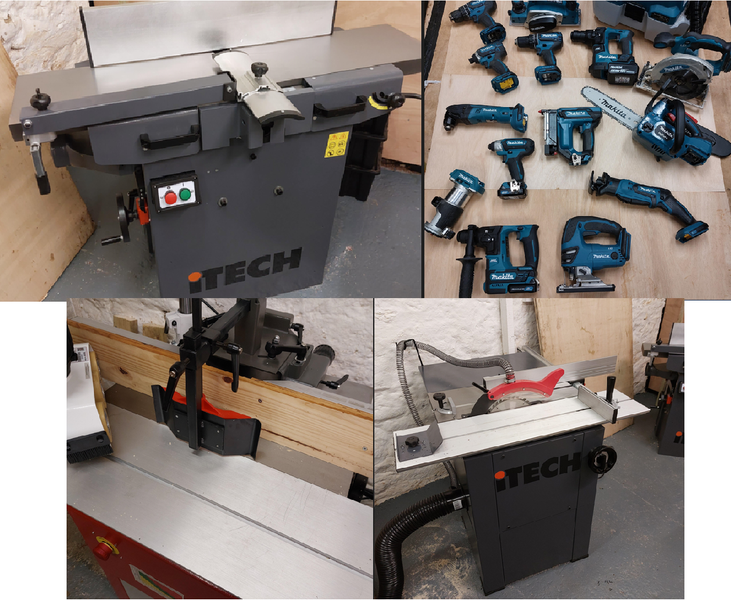 2 Rivers Tool Training
Contact name:
Mark Richardson
5
Total bookings
about 1 year
with CraftCourses
Maker's bio
My background is all things wood! Since I left school, I have been in the timber industry from working in quality Joinery's and on some building sites. I have taught apprentices in the workplace and more recently in colleges (Eastleigh, Oxford and currently in Weymouth). My main job is a freelance teacher and assessor in the timber industry. Covering all high-level woodwork-based courses. I have started this small training company so that you can learn how to correctly and safely use hand tools, portable power tools and fixed woodworking machinery to a high standard. I can teach you all the basic hand skills; cutting joints, sharpening tools, how to get the best out of your power tools, and safe use of wood working machinery. Our short courses lengths vary from 1, 2 and 5 days long and are based on C&G qualifications, except much more fun with no exams! Some of the courses Offered: 1 day: Hand tools and basic joints and small project 1 day: Hand tools, sharpening further joints and small project 1 day: Portable power tools and safe use (I have lots of tools) 2 days: Wood working with portable power tools 1 day: Safe use of fixed machinery 2 weekends making a rocking horse 1 day: Spindle Moulder The tools I use to teach with are from quality brands including Joseph Marples, Spear and Jackson, Narex, Stanley, Makita and Itech.
Your search may have been too specific, please check and try again.