Siramik Soap dish with holder in cow parsley design, dark blue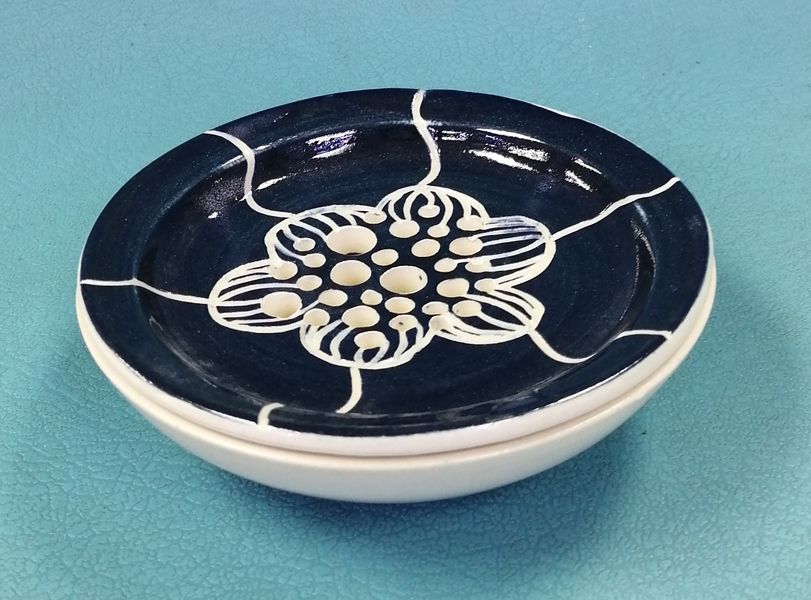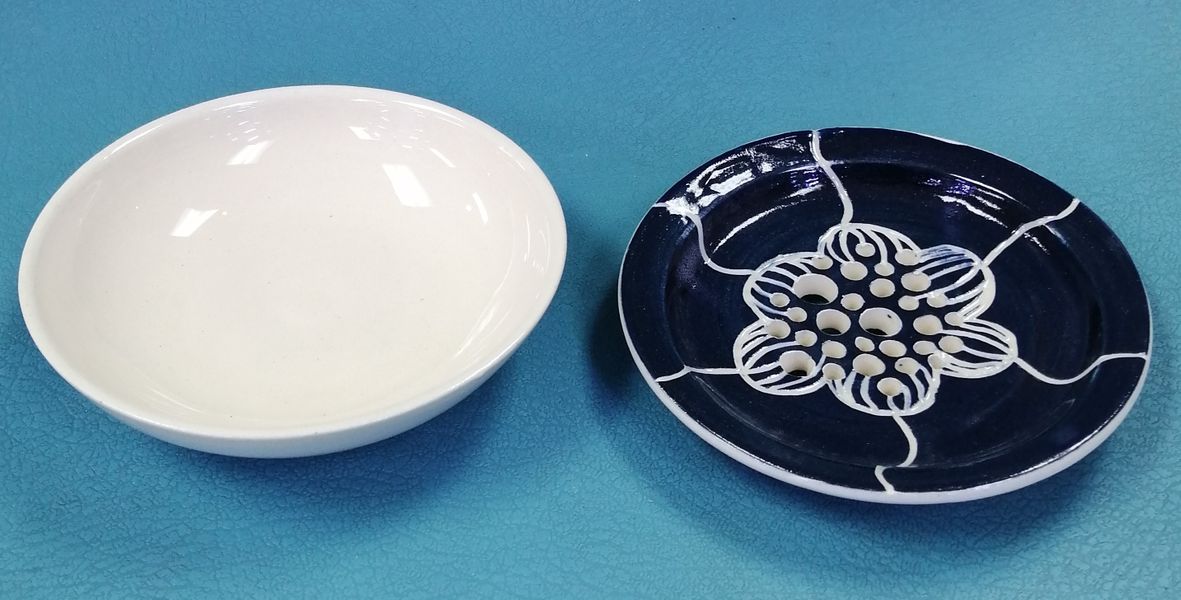 Previous
Next
Description
Lovely dark blue and in cow parsley design soap dish with holder to catch the surplus residue of the soap. 10cm by 3.5 cm high. It will enhance your kitchen and/or bathroom area and you will be helping the environment. As each product is individually hand thrown on the potter's wheel and therefore unique, slight variables in size and colour are possible, but this is kept to a minimum. The soap dish holder has a stamp with "Handcrafted in Wales " and Siramik's logo and name. Enjoy!
How this was made
Hand thrown both top and bottom dish, top dish coloured with dark blue slip, dried, pierced and carved using the scrafitto method. Completely dried before going into the first, biscuit firing to 1050 degrees Celsius in an electric kiln and then covered with a transparent glaze before being fired for the second time in the glaze kiln to a temperature of 1100 degrees Celsius.
What's included in the price?
2 part soap dish
Duration
Maker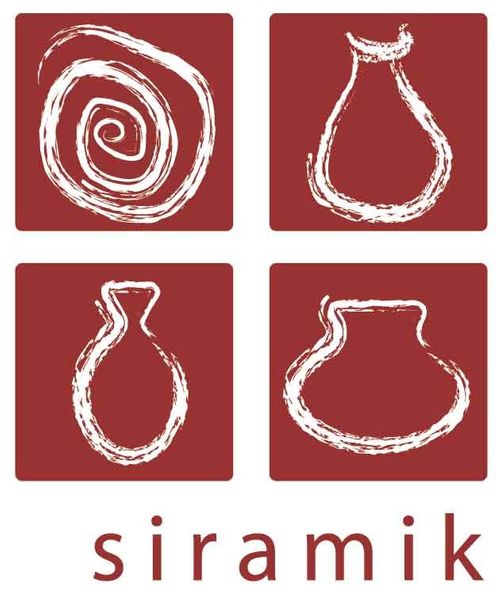 Having been given a piece of clay when I was 6 years old, I knew what I wanted to do. My dad thought I needed a "proper job" and I became a secretary. Soon I wanted to go back to college and study for my degree. A local pottery offered me a job as a thrower and after several years employed I was able to and given the opportunity to open my own studio. Teaching and sharing my knowledge about clay and all its workings on the potter's wheel and hand building are now paramount to Siramik.
Suitable for
Easter
UK Holiday
Spooky
Overseas Holiday
Father's Day
Fairs, festivals & exhibitions
Romantic
Mother's Day
Christmas
Pet lovers
What does this mean?
Message the maker