Landscape painting with oil and cold wax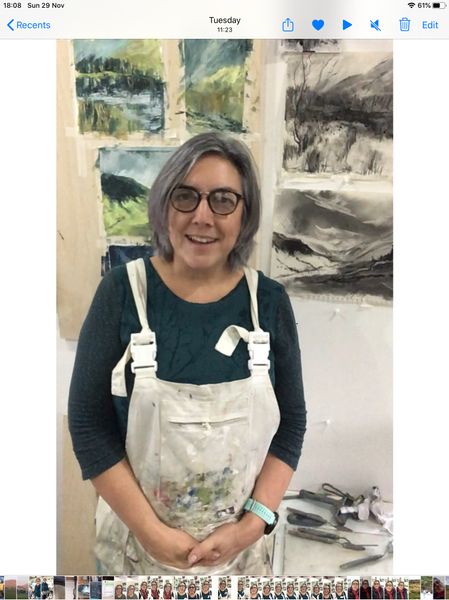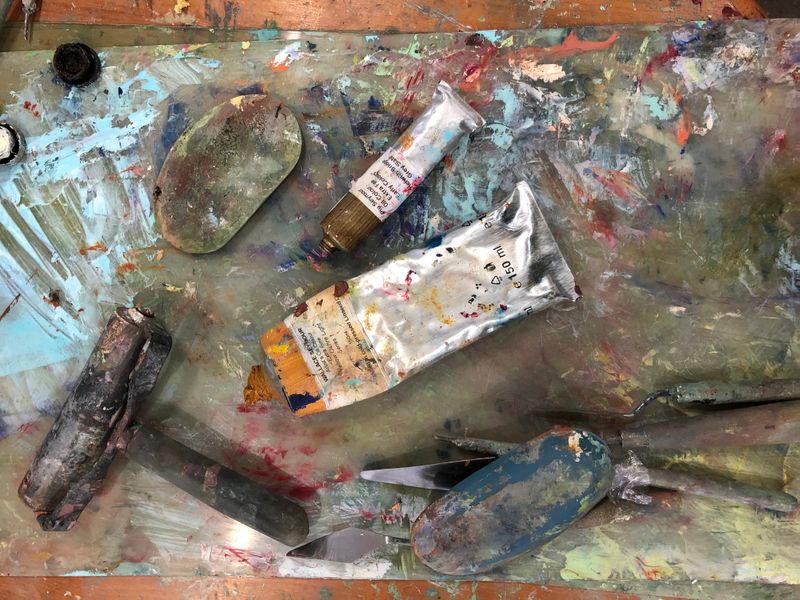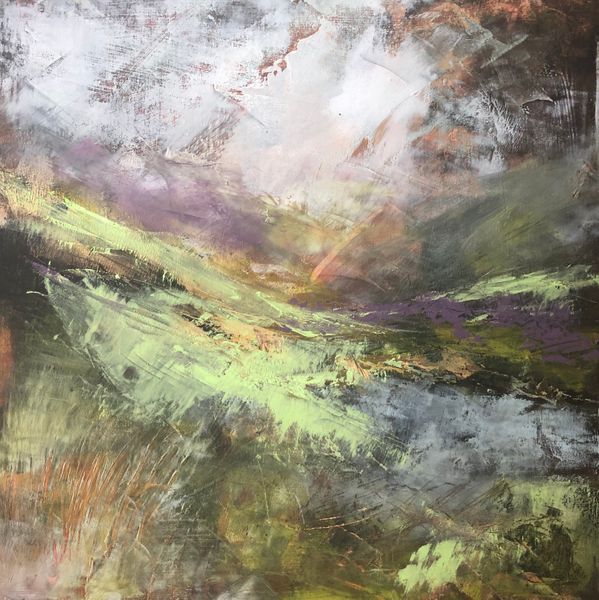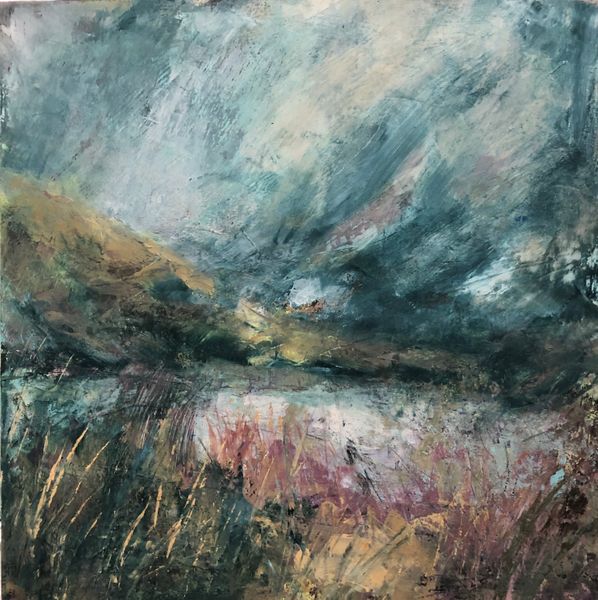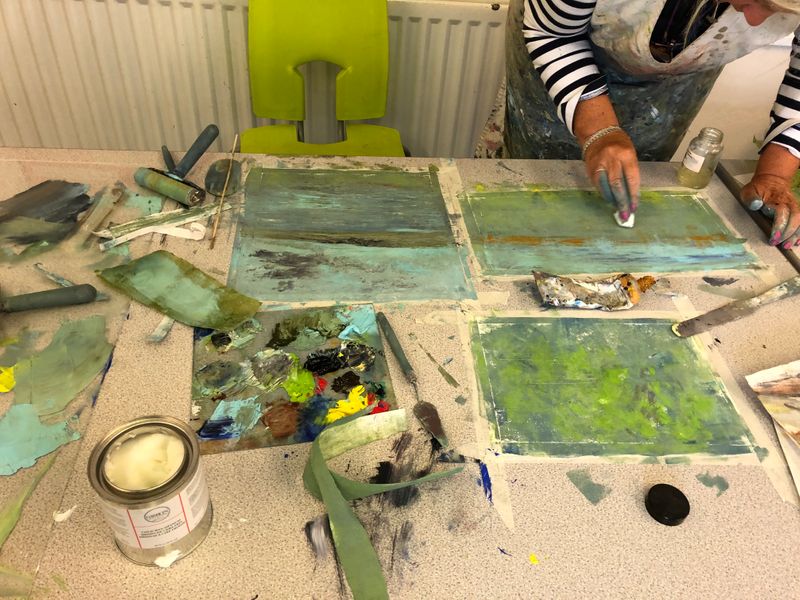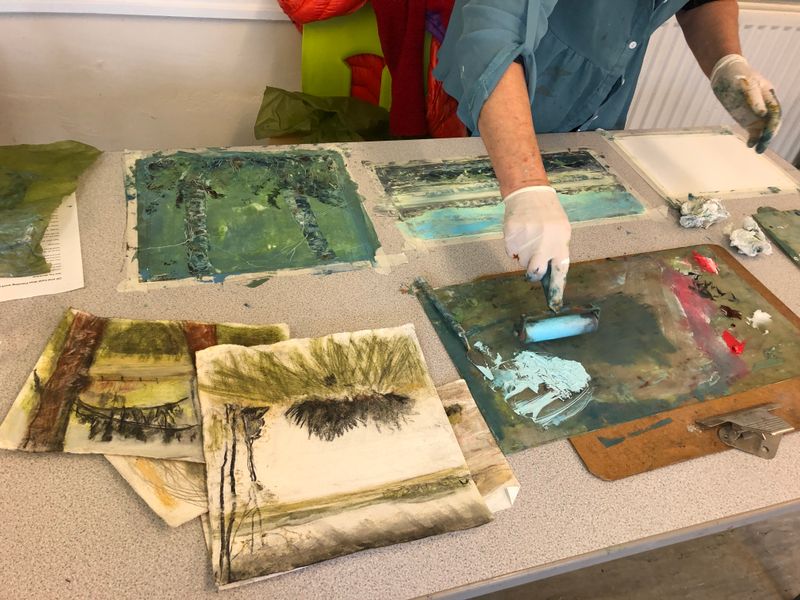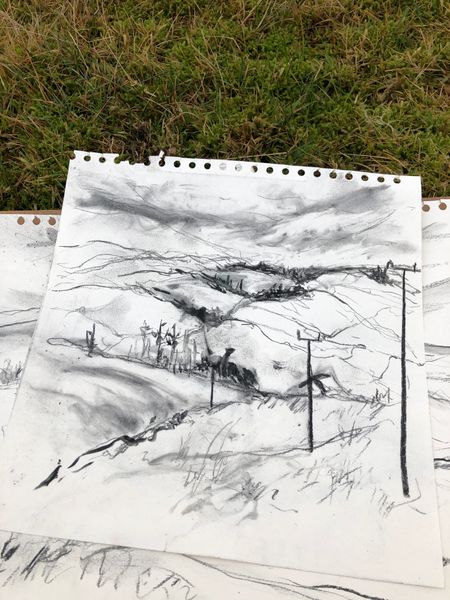 Previous
Next
Description
I have changed my landscape painting with oil and cold wax physical workshop into an online version to be taken in the comfort of your own home/studio at your own pace, all instructions provided and filmed demonstrations. ​ This is a two day pre-recorded workshop. If you choose to you can make it into a three day workshop by going somewhere you really love for the day to sketch... the joys of doing things at your own pace! ​ You are given guidance on how to look at the environment while making sketches out in your local area. There is a pre-workshop list (below) of all the equipment needed before starting the workshop and I have suggested providers (don't worry, it's not expensive to get started!). Once you have everything you can then work through the demonstrations and information at your own pace, I'll be giving you lots of clear information and working alongside you so that you can feel confident you are on the right tracks. Once you have started working you'll be encouraged to upload your paintings into a private Facebook group with myself and other workshop participants to get feedback or ask questions in a supportive group you can keep in touch with. ​
What's included in the price?
The workshop gives you access to four and a half hours, all 14 videos for a month. Course content: Day one. Session 1: Sketching outside, make 4 sketches. Session 2: Experimental pieces, 9 pieces of postcard sized paper. Session 3: Starting on backgrounds for 4 paintings. Day Two. Session 4: Experimental work adding and taking away layers. Session 5: Working into 4 landscape paintings started yesterday. Session 6: Self critique, final ideas and thoughts.
What you will need
Equipment List This list is divided into art materials to buy (though it's possible you've got most things anyway) and random bits you'll need! Please check the possible suppliers list for an idea of prices. Art materials: Oil paints Palette knife (one is fine, but you'll find it easier with two) Cold wax Roller (widely sold for printmaking) Gesso 9 Postcard sized pieces of paper (to be painted with gesso) 4 pieces of paper to make your paintings on (to be painted with gesso) Sketching outside: 4 pieces of paper to draw on (for sketches outside) Charcoal, a graphite stick or soft pencil, rubber, 2 small paintbrushes (to use with charcoal sketch). Random bits: Masking tape (to tape your paper to the table when painting) Water bottle/container to take out sketching Vinyl gloves (PPE type to protect your hands) An old credit card/storecard or squeegee or rubber kidney or anything similar from a DIY shop that will move paint around! A wooden skewer (cocktail stick/kebab type) or sharp metal point such as a maths compass Scrap paper A few paint rags (ripped up old fabric… cotton preferably but something that won't leave bits) Old scraps of tissue paper (of any colour) Solvent (turps) NOT absolutely necessary, just if you want to try pooling solvents. Palette (anything flat and waterproof. I use Perspex from old picture frames, it could be glass if you're careful with it(!) or just a laminated piece of paper… something around A3 size or slightly bigger). It does need to be flat though to use with a roller.
Maker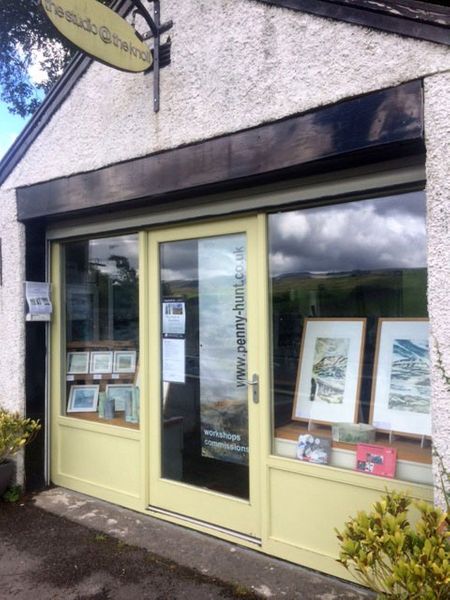 Suitable for
Adults
Seniors
Teenagers
Wheelchair users
Limited mobility
Advanced/pro level
Suitable for beginners
Intermediate level
What does this mean?
Message the tutor
This course is taught online