Eco herb & vegetable markers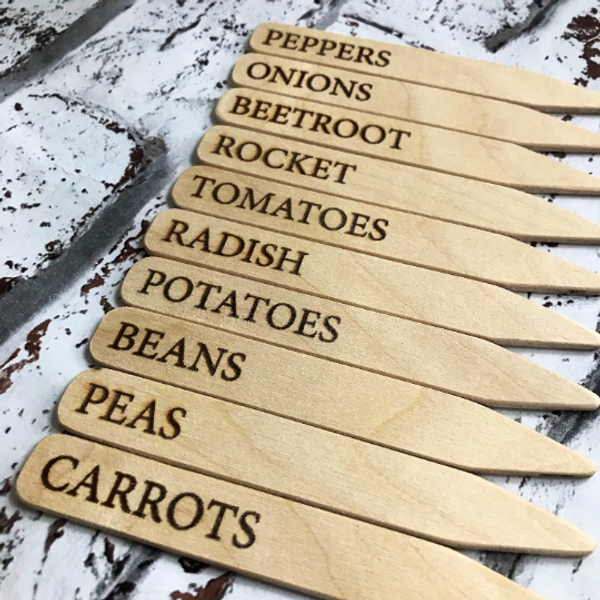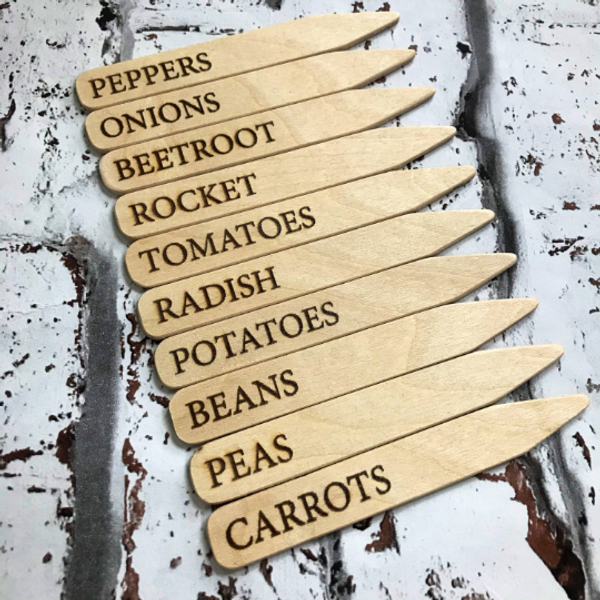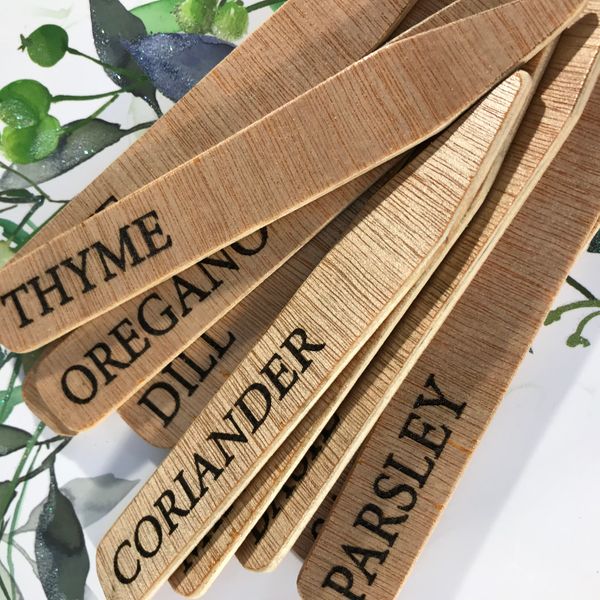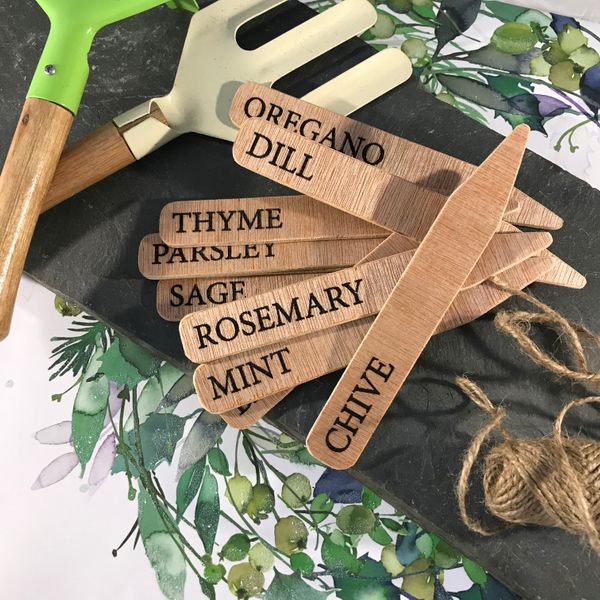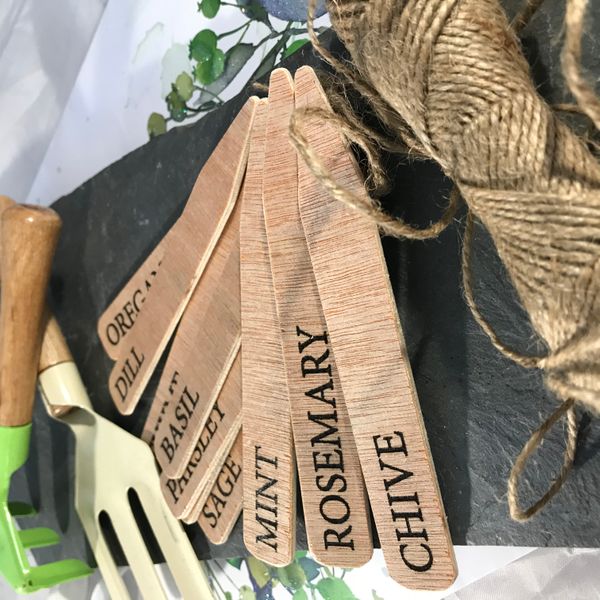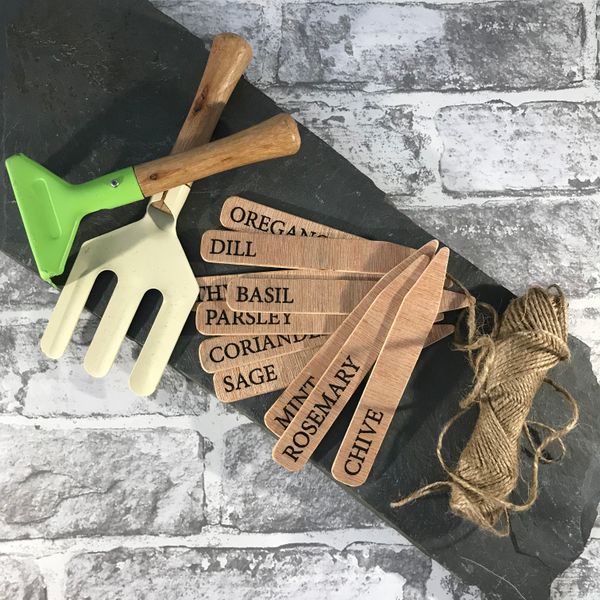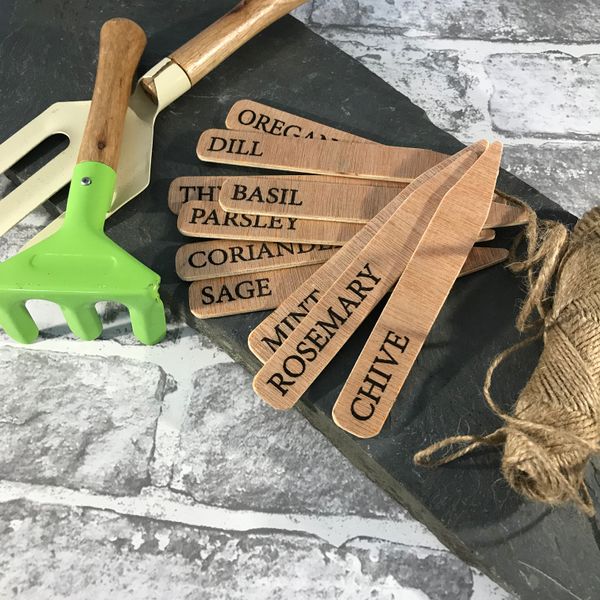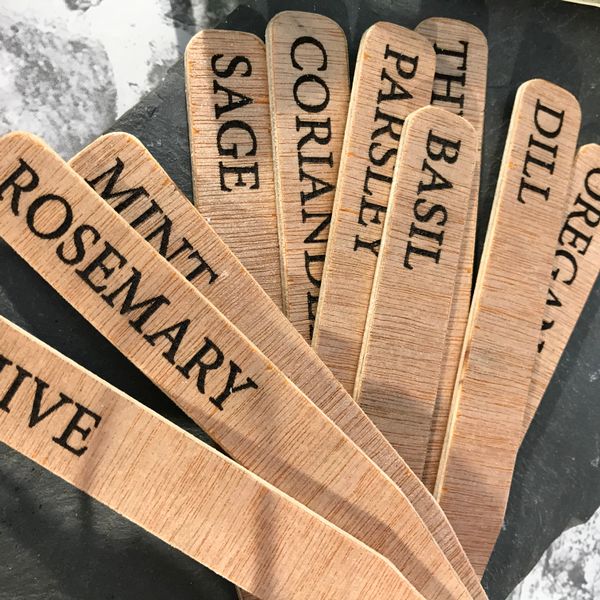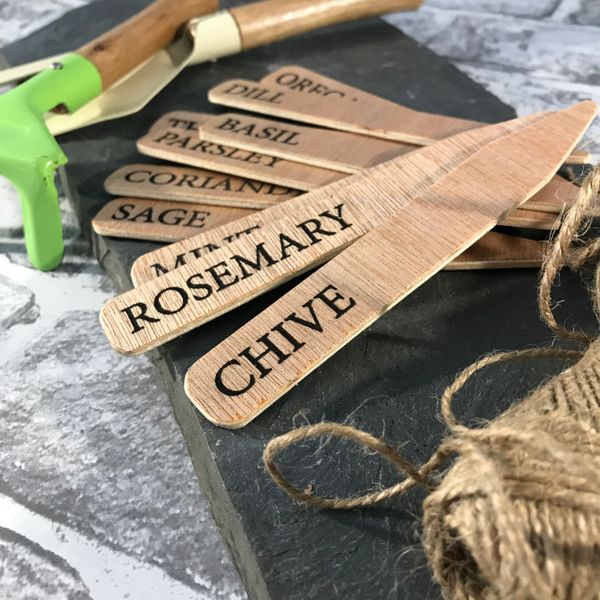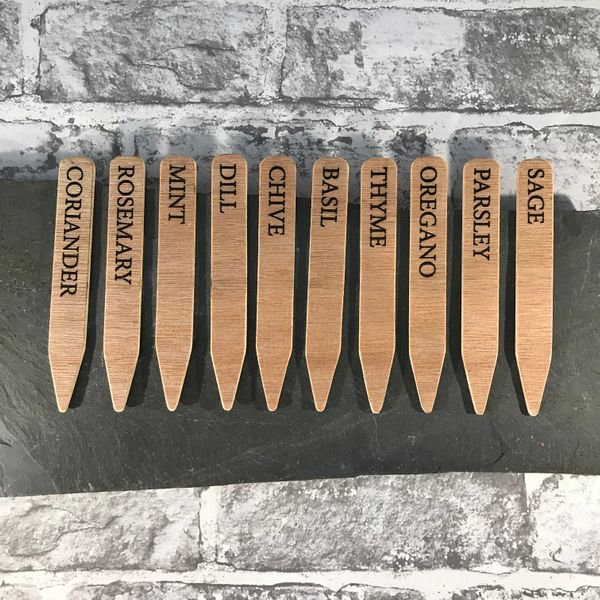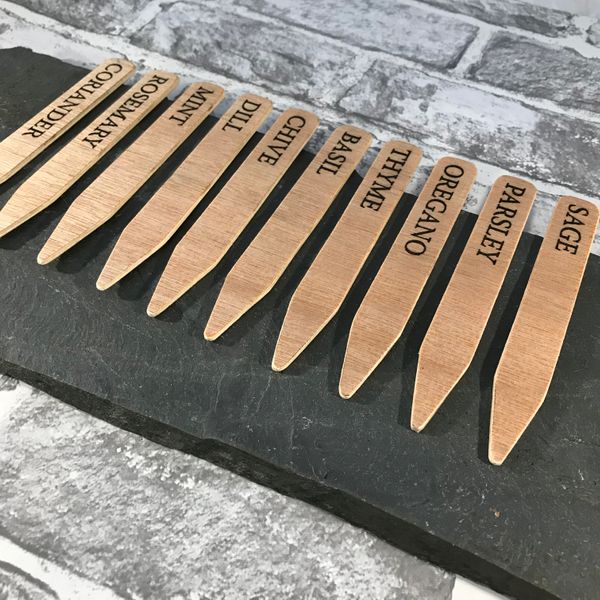 Previous
Next
Description
These charming labels compliment any garden. In a window box or border, the green house, indoors or out. They are a great gift idea or a lovely little treat to reward your own hard work. Please choose from Herbs, Vegetables, Vegan, Spring, Summer, Autumn, Winter planting or your own list of 10 if you'd prefer (please spell everything exactly how you would like it engraved). Please click 'message the maker' to message me with your choice. Set of 10 labels. Why not check out our personalised wooden boxes too. A great way of storing your garden treasures. Wood is affected by environment & weather over time by its very nature. Engraving may lighten and wood may darken especially if left outdoors. Herbs Basil, Thyme, Parsley, Sage, Mint, Chive, Oregano, Coriander, Dill, Rosemary Vegetables Beetroot, Onions, Carrots, Potatoes, Radish, Tomatoes, Beans, Peppers, Rocket, Peas Vegan Kale, Garlic, Spinach, Peppers, Carrots, Brussels, Broccoli, Beetroot, Asparagus, Sweet Potato Spring Lettuce, Peas, Broccoli, Cucumber, Broad Beans, Potatoes, Raspberries, Strawberries, Rocket, Aubergine Summer Spring Onions, Rocket, Chilli, Tomatoes, Courgette, Pumpkin, Spinach, Cabbage, Cauliflower, Cress Autumn Shallots, Asparagus, Pak Choi, Carrots, Kale, Brussel Sprouts, Garlic, Onions, Mustard, Turnips Winter Chard, Leeks, Parsnips, Parsley, Squash, French Beans, Radish, Rhubarb, Celeriac, Rosemary Please allow 3-5 days for production. Products are sent by Royal Mail Second Class. Please message with the address you would like your markers sent to. Postage covers UK only. Please use 'message the maker' to message for international shipping before you purchase.
How this was made
Laser engraved and beautifully hand finished.
What's included in the price?
10 labels Postage covers UK only. Please message for international shipping before you purchase. Many thanks.
Duration
Maker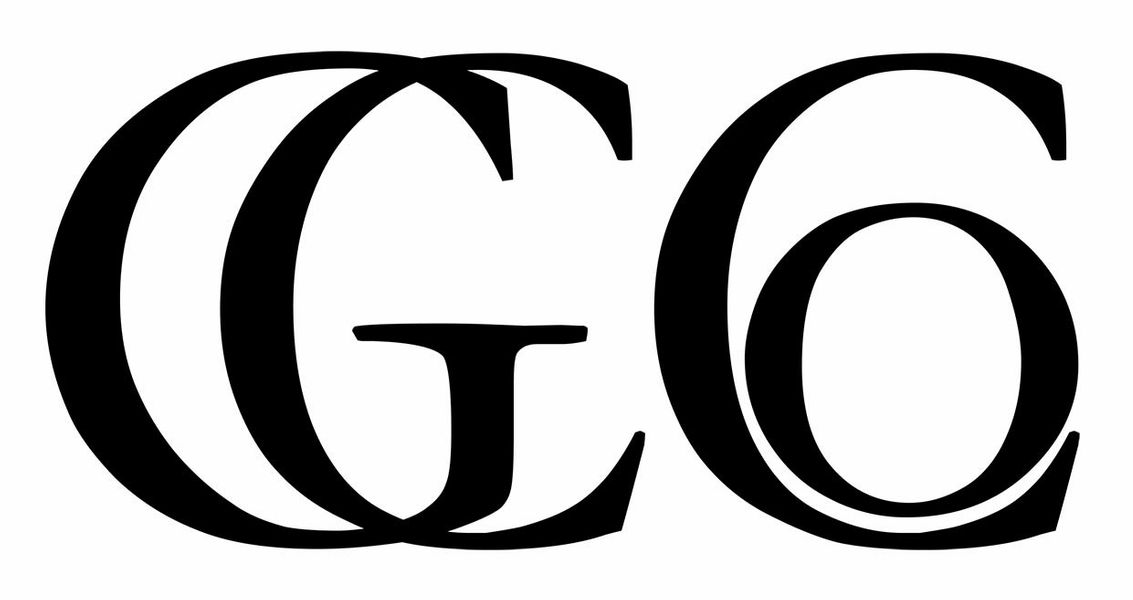 Where it all began … I first learnt to crochet as a child and spent hours and hours making, sewing, knitting and learning every new technique possible in art, craft and design. After a degree in Graphics and with 16 years experience teaching Textiles, Graphics, Art & Design and Design & Technology I strongly believe in developing my own practice to be the best tutor I can be. I am continually inspired by my students of all ages so it's definitely and 2 way street!
Suitable for
Christmas
Easter
Father's Day
Mother's Day
What does this mean?
Message the maker