Sparkling Metallic Threads Pack 2 (UK Postage only)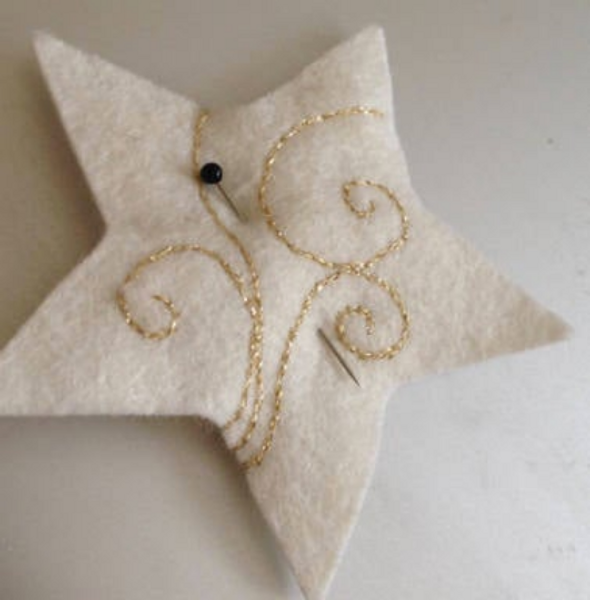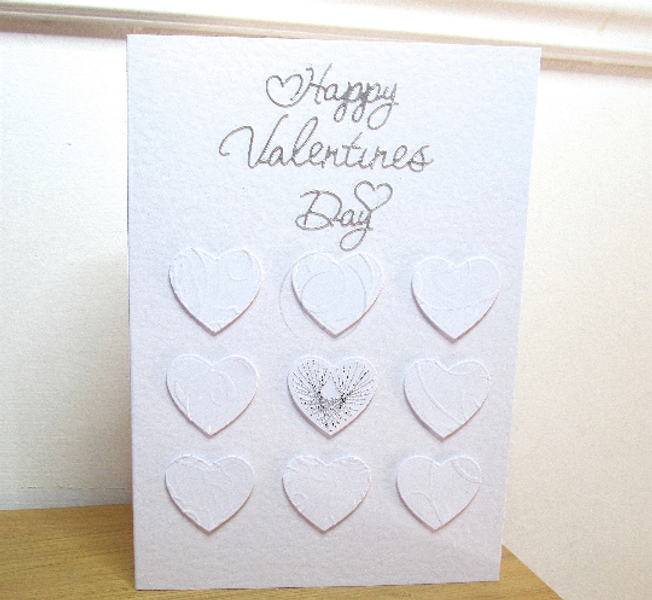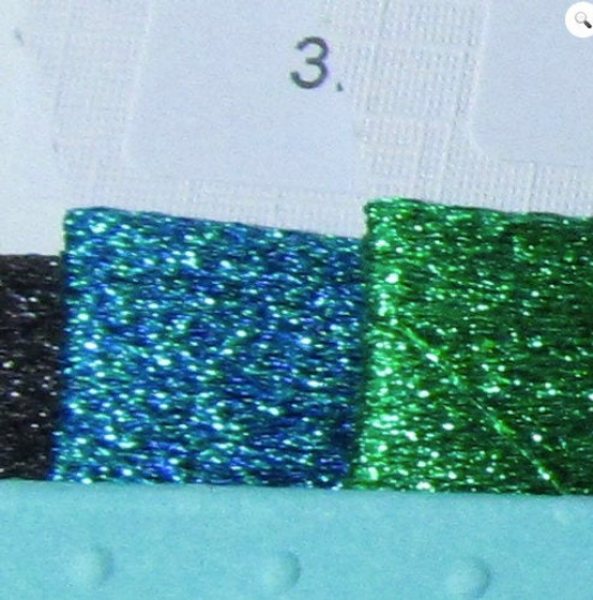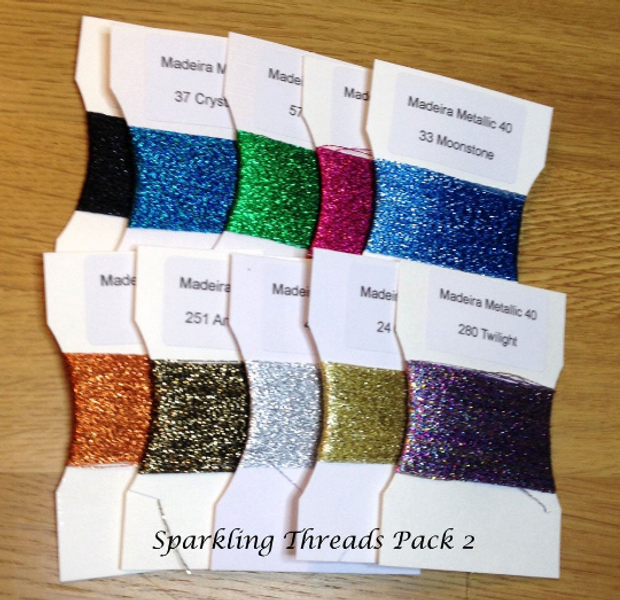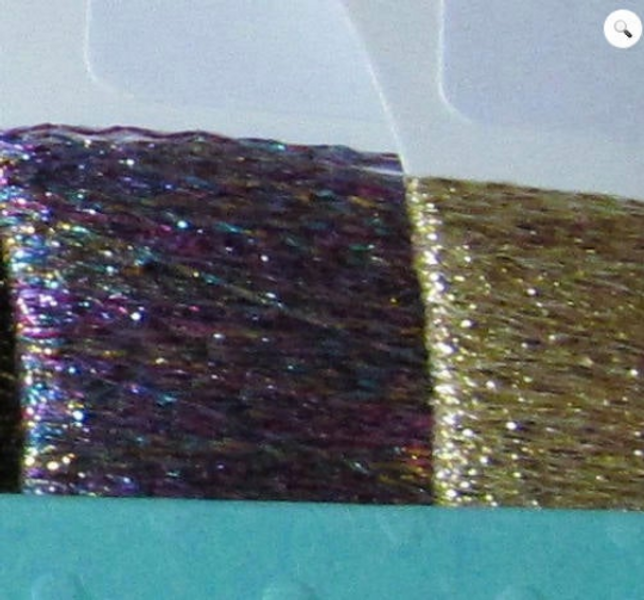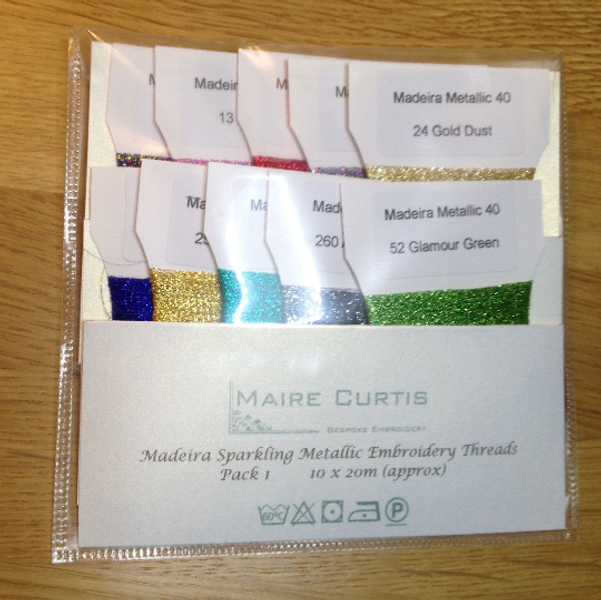 Previous
Next
Description
The Maire Curtis embroidery studio has created these unique hand embroiderers' packs of the famous Madeira Sparkling thread. Madeira manufacture a stunning range of metallic threads and their sparkling metallic 40 range designed for sewing machines is great for hand embroidery. However, we all like to have a complete colour range in our stash but hand embroiderers are rarely going to need 200m reels, so we have created two lovely packs in the most popular colours. These are one of the most popular items at our workshops and generally sell out quickly. Our pack of fine Metallic threads are perfect for the Groovi Pergamano parchment embroidery designs featured on Hochanda and for prick and stitch card embroidery. Although the threads are fine, they are very strong and make excellent working threads for Tambour Beading / embroidery otherwise known as Luneville Embroidery or french Couture Beading. These threads are used in our felt stars embroidery kit. Each pack contains 10 x 20m (approx) cards of thread all supplied in our unique packaging for ease of storage and protection. Thread Thickness; 40 - Similar to that of sewing thread. Pack 2: Begonia, Antique Gold, Crystal Blue, Silver, Graphite, Amber, Gold Nugget, Emerald, Dragonfly and Azalea. We offer these as separate packs or as a discounted double pack. Please see separate listing. These packs make great gifts for Birthdays, Mothers' Day and Christmas. We can even gift wrap them for you and enclose a tasteful appropriate hand written greetings card.
How this was made
Each stunning thread is wound onto its own card and presented in a clear wallet for safe storage and ease of use.
What's included in the price?
Pack 2: Approx 20 metres each: Begonia, Antique Gold, Crystal Blue, Silver, Graphite, Amber, Gold Nugget, Emerald, Twilight and Azalea.
Duration
Maker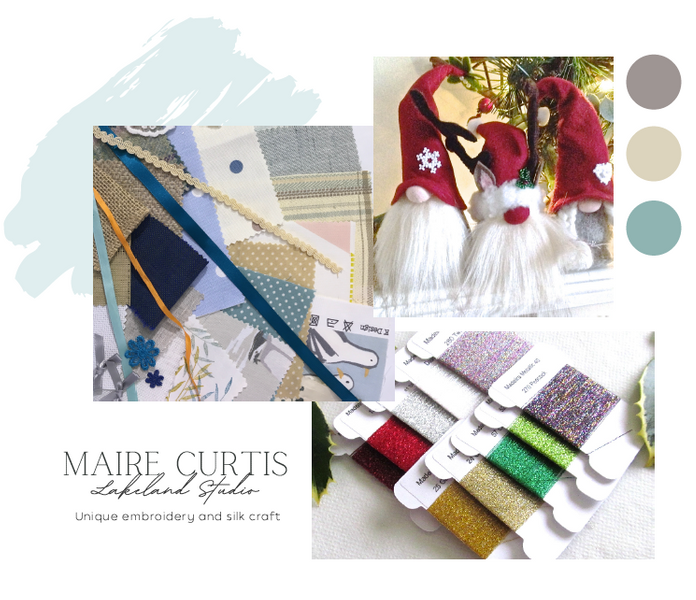 Maureen is a master hand embroiderer with over 25 years experience. Skills handed down from Irish ancestors have been honed with training from world class embroidery schools. Small courses and workshops are often held in her native Cumbria and the hand embroidery courses can be studied via distance learning or online.
What does this mean?
Message the maker