Mini Prick and Pounce Embroidery Image Transfer Kit (UK Postage only)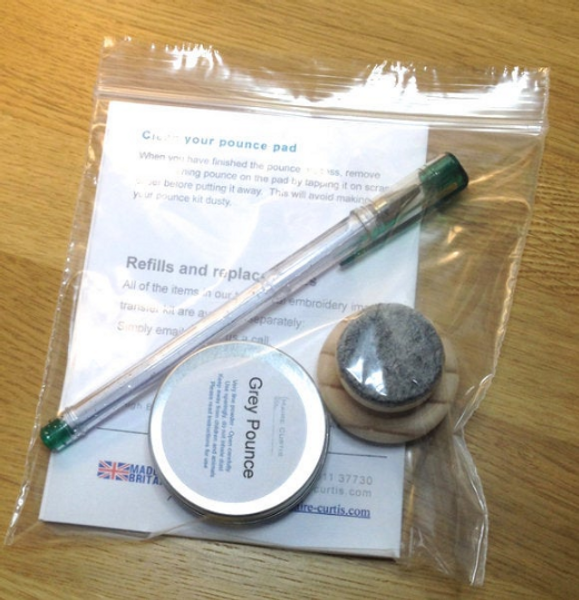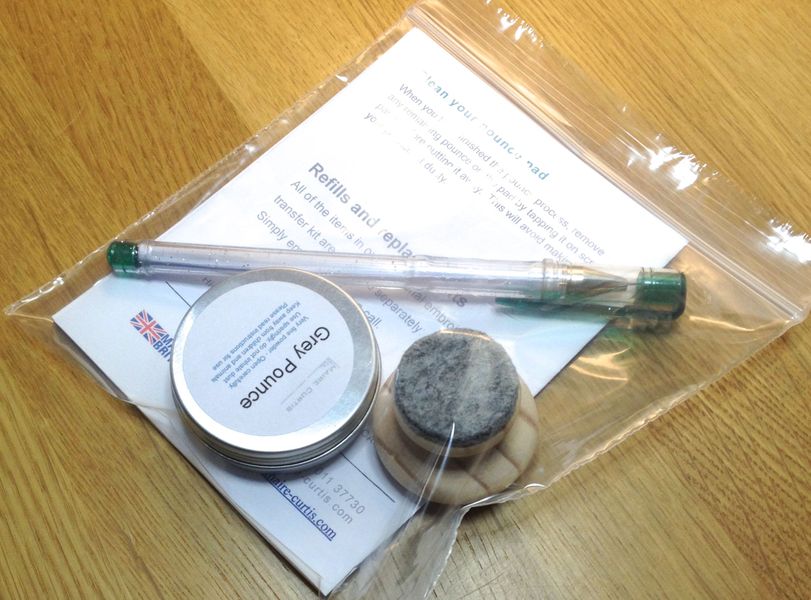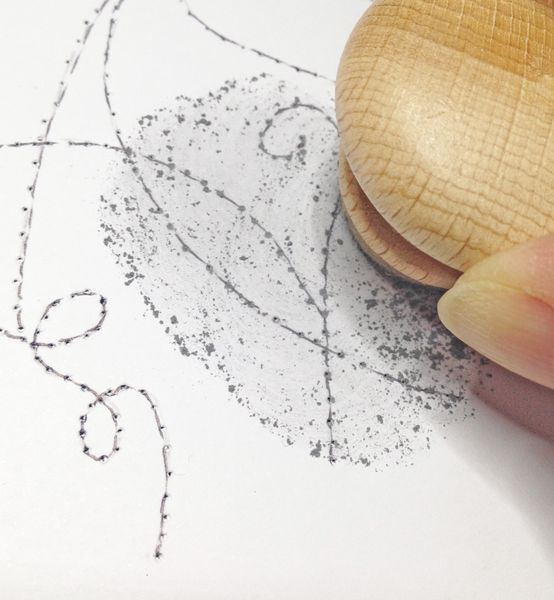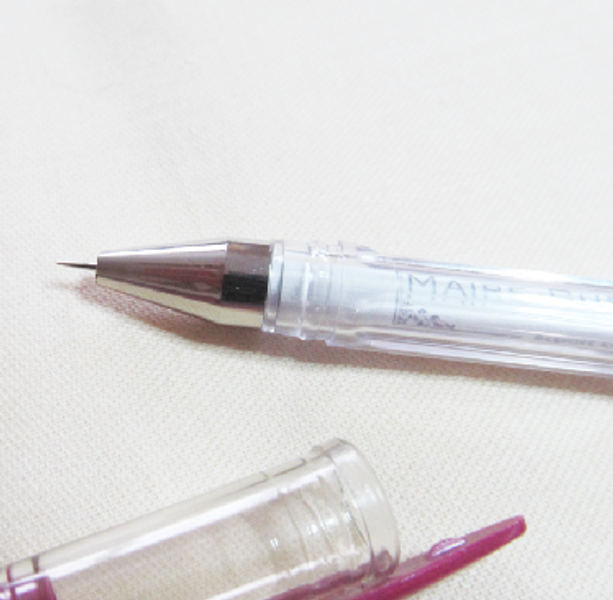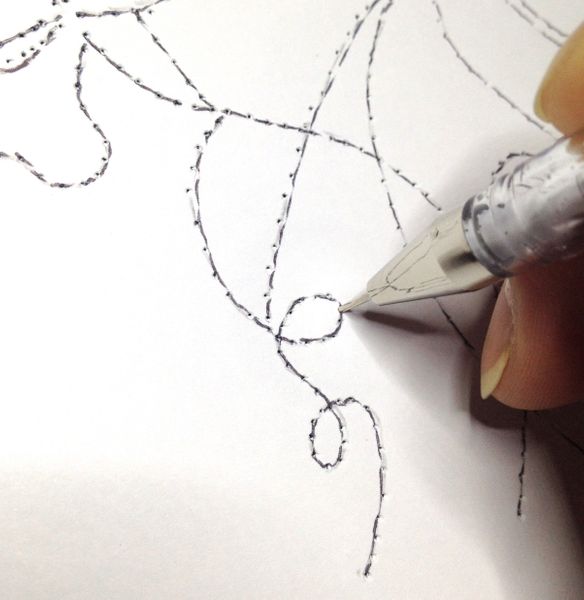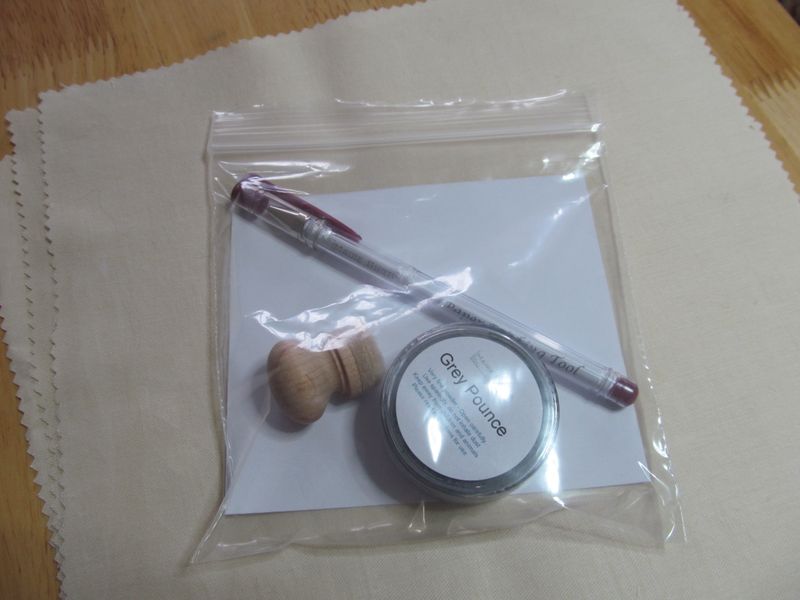 Previous
Next
Description
A mini version of our professional embroidery prick and pounce transfer kit. A proven, traditional way to transfer your embroidery designs. This mini kit is great for those just venturing into the world of embroidery or who may not be using the technique very often. Containing our versatile grey pounce powder blended from high grade, fine 10 micron British Willow Charcoal and Kaolin. Approx 20ml of powder in a screw top aluminium pot. A little goes a long way! Once the design is transferred, all you need to do is join up the marks with a pen, paint or fabric marker and the powder simply brushes away leaving your design ready to be stitched. The grey powder is incredibly versatile and can be used on light and dark fabrics alike. This one is our favourite. (Other powders in the image are shown only for colour comparison). The wooden pounce tool has a wool felt pads for ease of pounce application. Our stylish pen style pricking tool gives you great control when marking out your design and has it's own cap to keep the sharp end safe. All presented in a clear Ziplok bag to keep everything compact, clean and safe. Full instructions for prick and pounce transfer are included. (English text). You can even purchase refills and replacement tools as they wear out. Just contact us and let us know what you need. (Colours may vary slightly due to different screen settings). Contains sharp object, please keep away from children and animals. Use powders sparingly and do not inhale dust or use near a source of ignition. Pricking tools are designed for pricking paper, parchment and card only. They are not suitable for leather or wood work. Colours of pricking tools may vary. A larger version of this kit is also available.
How this was made
We carefully selected the finest British Willow Charcoal and blended it with fine Kaolin to create a very versatile grey pounce powder. This is presented in a fully recyclable or refillable aluminium screw top pot along with our hand crafted pricking and British wool pounce tool.
What's included in the price?
Instructions 20g approx grey pounce powder in aluminium pot Pen style pricking tool Wood and British wool felt pounce dobber. Presented in a clear wallet for safe storage.
Duration
Maker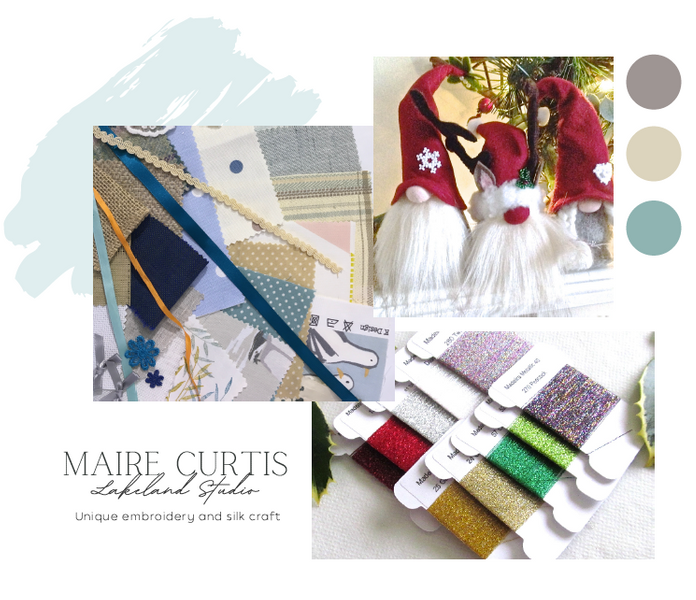 Maureen is a master hand embroiderer with over 25 years experience. Skills handed down from Irish ancestors have been honed with training from world class embroidery schools. Small courses and workshops are often held in her native Cumbria and the hand embroidery courses can be studied via distance learning or online.
What does this mean?
Message the maker