Soap Business Boot Camp SILVER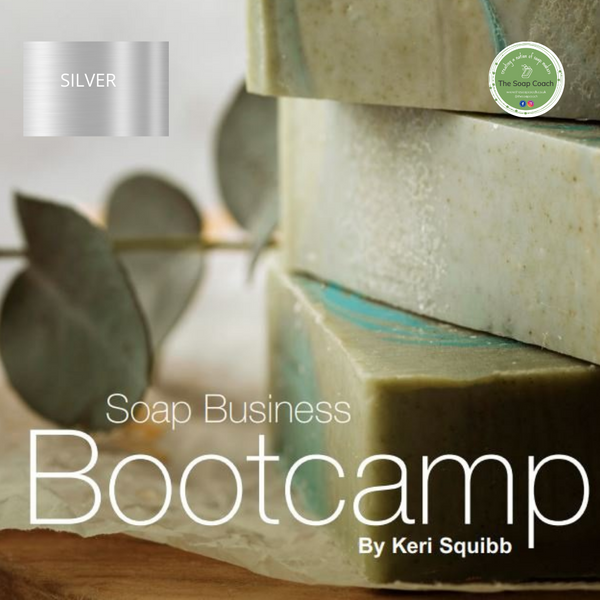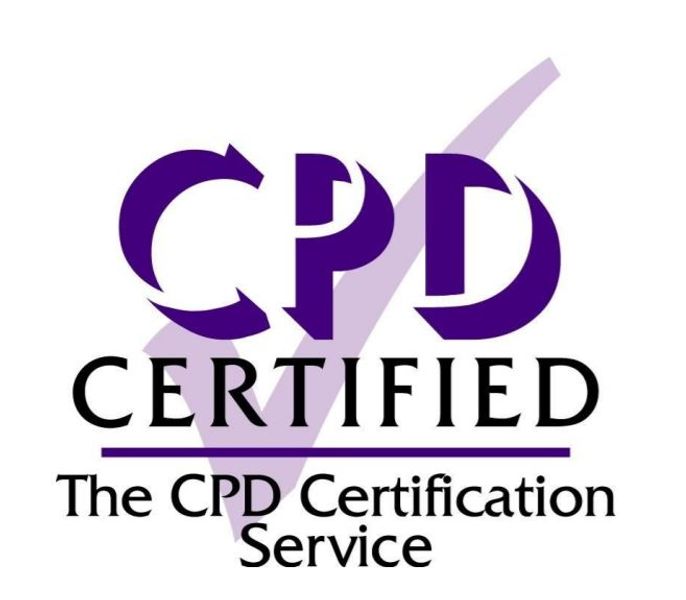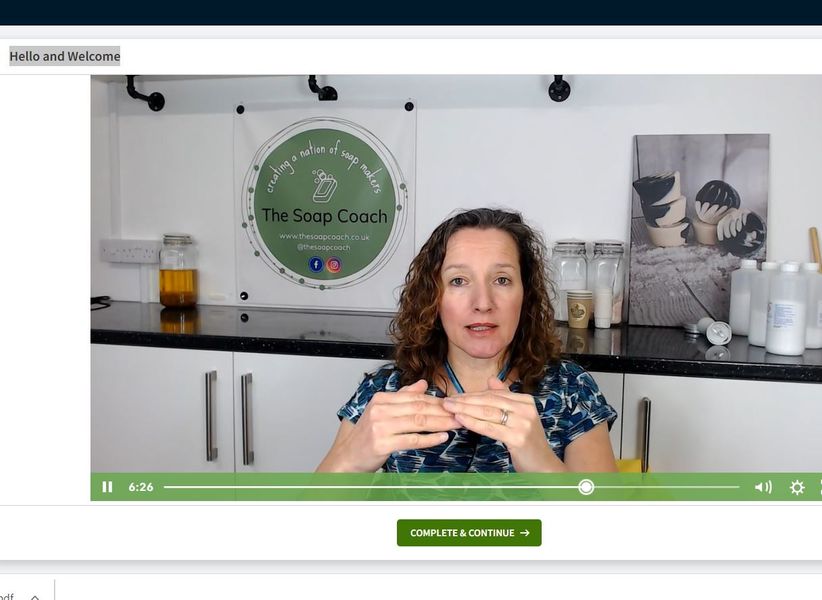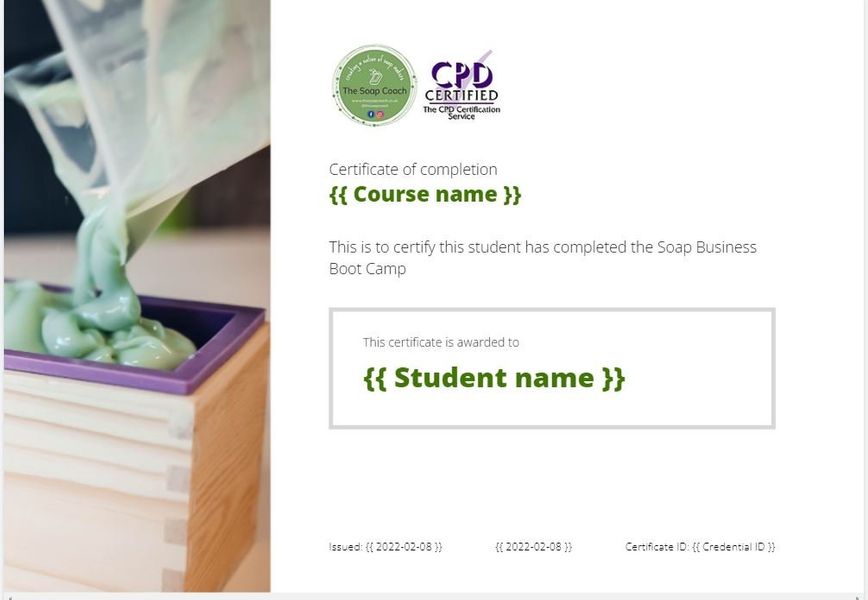 Previous
Next
Description
CPD accredited practical and comprehensive course to starting your soap business from the ground up in the UK. Easy to use format , e books, templates and video tutorials, covering everything from choosing your business name to niche, selling platforms, wholesale and pricing right through to abiding by the required legislation. All video's are also available in a captioned format meaning the entire course is also perfect for the deaf or hard of hearing community. This is a learn at home course - all the materials are provided for you to work through in your own time and you have unlimited access. There is a Facebook support group for you to ask questions and get support if you need it. There is a fair use policy - the facebook group is not for one to one mentoring and brainstorming . If you feel you may need additional support you may prefer to purchase the Soap Business Boot Camp GOLD which comes with 1 hour on a Zoom call with me. Upon purchase you will be enrolled on to the course within a few hours, and your sign in link will be sent to you by email. The course is hosted on Thinkific - a well known learning platform. Access is unlimited and you can return and rewatch as often as you need to. Upon finishing the course you will be awarded a completion certificate.
What's included in the price?
Covers all the legalities of setting up your soap business. Including how to Obtain cosmetic assessments. Upload your soaps to the cosmetic portal Create a Product Information File, what to include ( and what is not necessary) and how to organise it, Demystifying a Good Manufacturing Practice Document and giving you an example of one to amend to fit your own business. Labelling - what is needed, how to lay it out, a demo on how to design your own in Canva, Allergens - what you need to include, detailed examples of how to calculate them and a nifty spreadsheet to help with the maths. STEP BY STEP VIDEO INSTRUCTION ON EXACTLY HOW TO DO ALL THE ABOVE - a game changer for getting it all done with the least stress and confusion.  Also included is a section on insurance, banking, HMRC and FAQ. This entire aspect of course is broken down into bite size chunks in an eBook, comprehensive videos talking through everything and showing you step by step exactly how to do these aspects visually plus a series of templates that you can tweak to use in your own business . AND A no fluff, no nonsense, comprehensive step by step guide to exactly what you need to do to get started on your soap making business right now. Includes my 14 must do's - 3 of which are absolute non negotiables. I cover everything from niche, selling platforms and pricing to wholesale and customer service. You will hear how I grew a part time soap making business from £0 to £48k turnover with a £500 initial investment. What I learnt along the way, what I feel is important - and what is not! You will also receive a step by step guide to Making it Happen. What to do and in what order. This takes away all the worry about where to start and will help you focus on the most important points. This part consists of 2 further eBooks - and if you have seen any of my previous eBooks you will know they are beautifully presented - as well as a further video of me taking very candidly about my own experiences. Who is it NOT for? Anyone not in the UK. The rules around selling soap vary so much from country to country. Whilst the legislation we are governed by also applies to the EU I am also well aware that some EU countries have additional requirements such as manufacturing space away from domestic kitchens and I am not able to comment on these. This Soap Business Boot Camp is not for beginner soap makers, I have other courses for learning to make soap and it is not covered in this course at all. There is an expectation that you are a competant soap maker and ready to step it up to the next level. It does not cover how to do all the technical aspects, ie setting up a website, marketing, social media, emails. There are plenty of people out there who specialise in each of those areas for good reason - each one is a huge topic in it's own right plus technology changes so rapidly. What The Soap Business Boot Camp DOES do is short cut the length of time it will take to get your business off the ground. No Google rabbit holes. Just clear instructions. You will still have to put the work in, I cannot do that for you and there will be days when you feel you are taking 1 step forwards and 2 back. Starting any business is always a challenge but it is all doable.
What you will need
Access to the internet and a device to watch the video content on and read the accompanying books. Ideally a PC, lap top or tablet. A great attitude and can do mindset ?
Maker
Soap maker and Soap Business Coach/Mentor on a mission to create a nation of soap makers and help makers turn their soap dreams into business reality. Beginner & Intermediate Soap Making Classes - In person and online One to One Zooms covering all things soap making through to starting a soap making business Soap Making Business Boot Camp -online course for those serious about running a successful soap business. Corporate soap making events - online and in person - fun and educational.
Suitable for
Adults
Wheelchair users
Hearing impaired
Limited mobility
Qualification offered
Advanced/pro level
What does this mean?
Message the tutor
This course is taught online