Metallic Heavy Metals Embroidery Threads Pack (UK Postage only)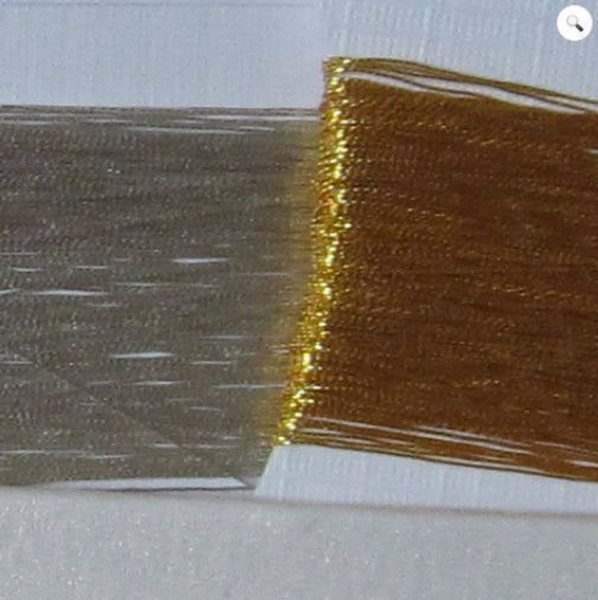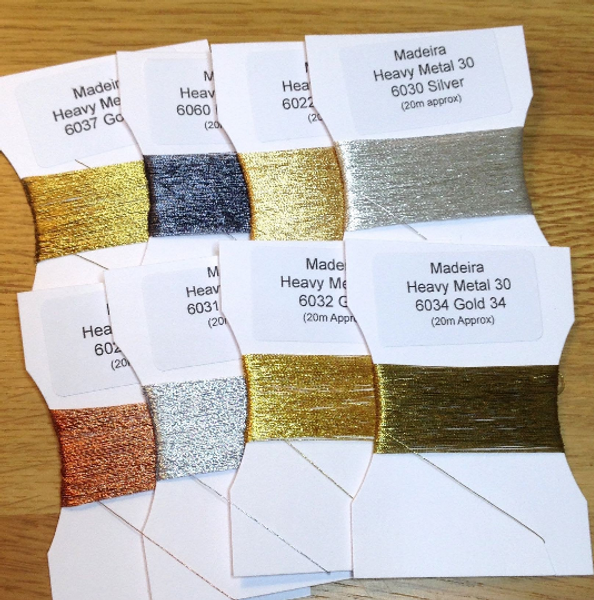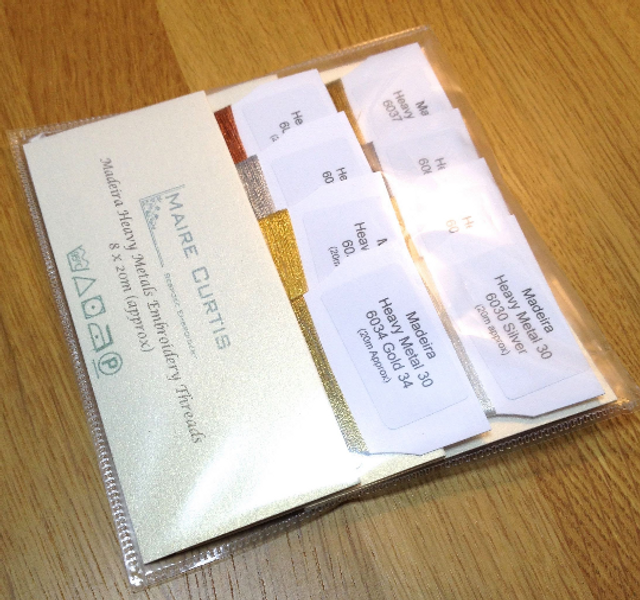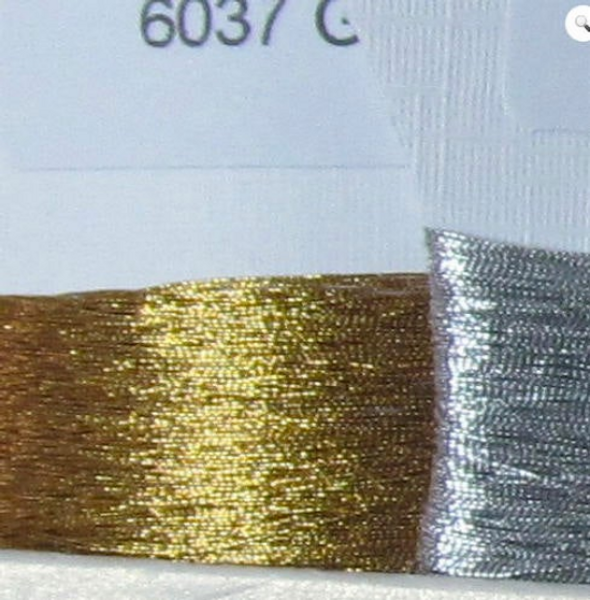 Previous
Next
Description
Specially selected Madeira metallic threads for hand embroiderers. We are always on the lookout for new threads, especially to avoid the problem of tarnishing in goldwork embroideries. Madeira have a fantastic range of metallic threads which can bring goldwork into the 21st century and the Heavy Metals range is marketed as the "The most hard wearing metallic thread in the world". These polyester threads are designed for machine embroidery but lend themselves perfectly to hand embroidery too and have a lustrous satin finish once sewn. Although the threads are fine, they are very strong and make excellent working threads for Tambour Beading / embroidery otherwise known as Luneville Embroidery or french Couture Beading. Our pack of fine Metallic threads are perfect for the Groovi Pergamano parchment embroidery designs featured on Hochanda. Madeira Heavy metal threads are even washable at high temperature and are resistant to bleach and chlorine. They are suitable for fabrics intended for heavy use and frequent washing However, the hand embroiderer is unlikely to need 200m reels and we all want every colour in our stash, so the Maire Curtis studio have created a handy pack of 8 x 20m Madeira Heavy Metal metallics. Thread Thickness; 40 - Similar to that of sewing thread. Pack size: 8 x 20m each (approx). 1 each: Black Pearl (pewter), Aluminium, Silver, Gold 34, Gold 37, Gold 33, Rose Gold and Copper. To get the best from metallic threads when hand embroidering, use a shorter length and high quality needles and never pull the threads taught. Parcels valued over £20.00 have to be sent via the signed for service unless requested otherwise at the buyers own risk. In all cases we obtain proof of posting.
How this was made
The Maire Curtis Studio have selected the finest metallic threads in a wonderful colour range, each wound onto its own card of approximately 20 metres. These are presented in a handy wallet to keep the threads clean and make them easy to select.
What's included in the price?
Pack size: 8 x 20m each (approx). 1 each: Black Pearl, Aluminium, Silver, Gold 34, Gold 37, Gold 33, Rose Gold and Copper.
Duration
Maker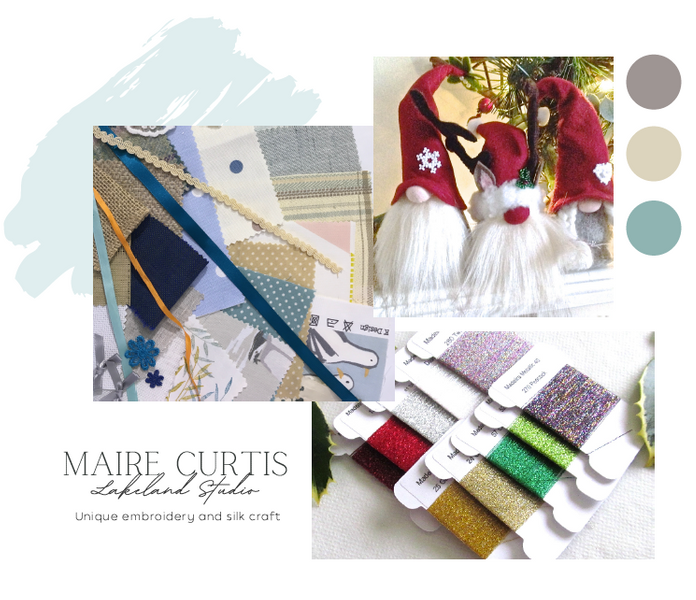 Maureen is a master hand embroiderer with over 25 years experience. Skills handed down from Irish ancestors have been honed with training from world class embroidery schools. Small courses and workshops are often held in her native Cumbria and the hand embroidery courses can be studied via distance learning or online.
What does this mean?
Message the maker