Specialist Blackwork Threads Pack (UK Postage Only)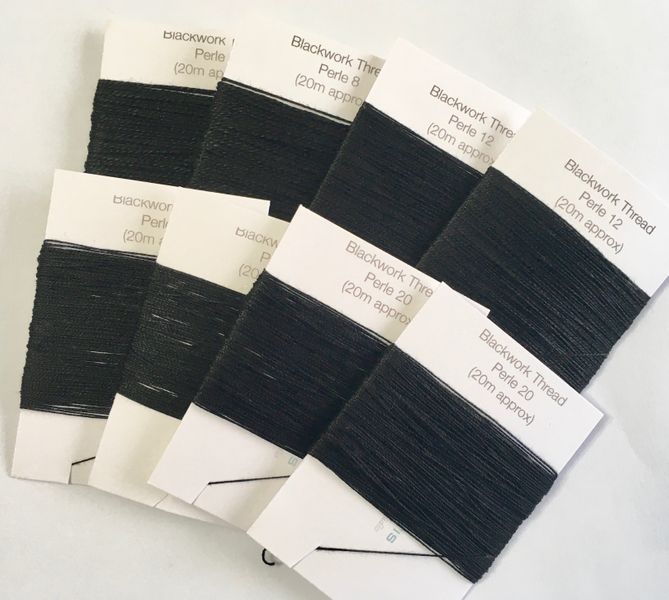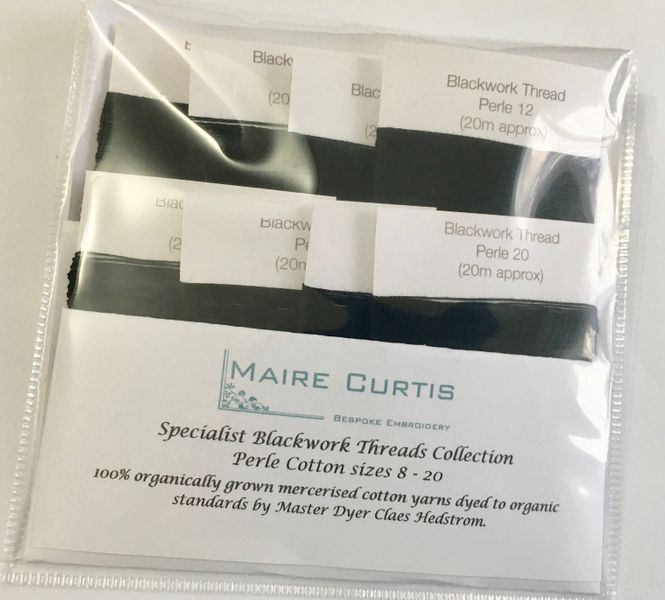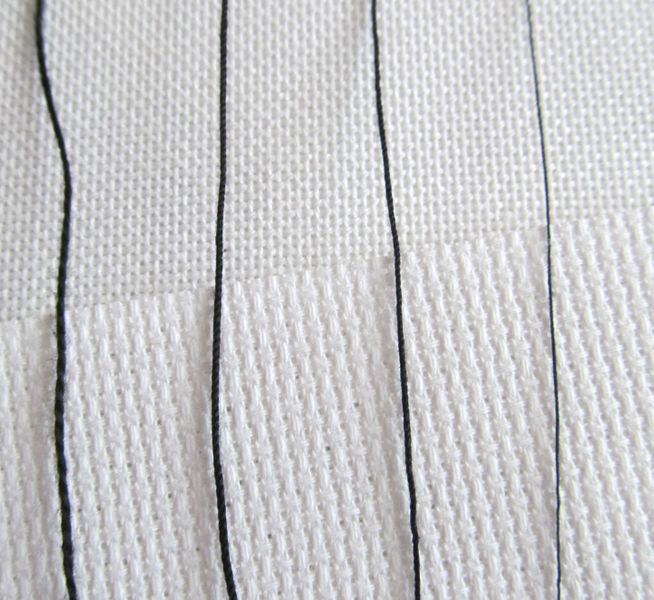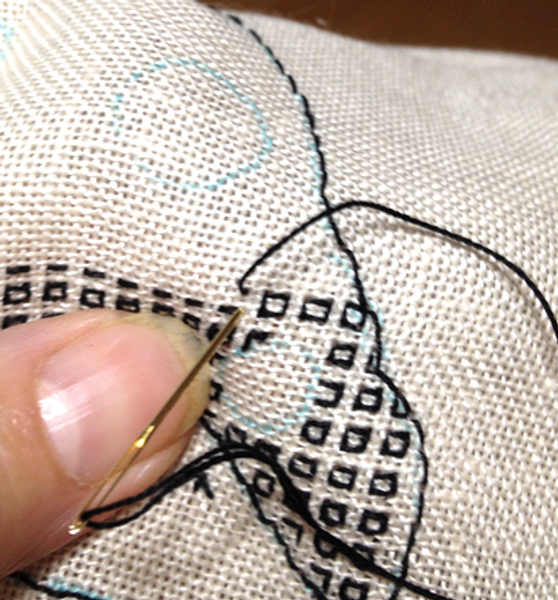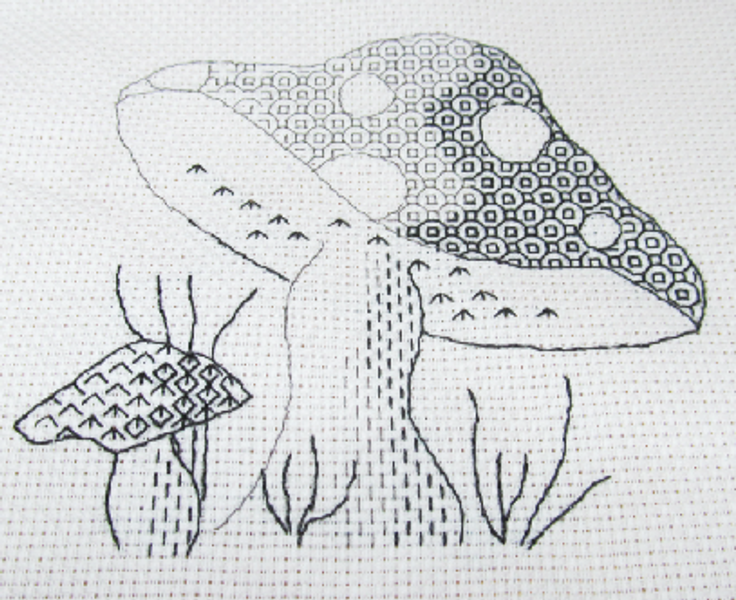 Previous
Next
Description
This specialist Blackwork Threads Pack has been developed to provide four grades or thicknesses of black cotton hand embroidery thread. Putting together a supply of blackwork threads often means pulling in supplies from different retailers and very rarely can these threads be found on the high street or in one place......so we have created one for you for you. As a professional hand embroidery studio, we select only the highest quality threads and wind them ourselves as a continuous length. There are no knots or joins. All of these wonderful threads are pure cotton, colour fast and mercerised to provide a gentle sheen. They are created in the Netherlands and Sweden featuring 100% organically grown mercerised cotton yarns dyed to organic standards by Master Dyer Claes Hedstrom. Each Standard Blackwork Collection Pack contains 8 cards: 2 x 20m size 8 2 x 20m size 12 2 x 20m size 16 2 x 40m Size 20 Cotton is measured in weight so the numbers give an idea of the thickness of the thread. Size 20 is the finest thread, just a bit thicker than a hand sewing thread, 16 is slightly thicker than 1 strand of standard embroidery thread. Size 12 is about twice as thick as a 16 and becomes a little softer. The thickest of the blackwork threads is a size 8 which is about 50% thicker than the size 12. These high quality cotton threads have a gentle twist which gives them a bit more definition. Although these threads are of the highest quality and a very robust, we always recommend using a standard 'short' length (from finger tip to elbow). This helps preserve the gentle sheen of the thread. We try where possible to take the threads from the same colour batch and match them as close as we can with the other threads to maintain a uniform black. ***Also available as a gift box collection - see separate listing***
How this was made
These high quality blackwork threads are wound in our studio onto approx 20 metre cards (40 metres in the case of the size 20). It is virtually impossible for the embroiderer to pull together such a collection of thread grades with almost identical colour and black is the hardest colour of all to dye, so we sourced the highest quality thread from artisan spinners and dyers to create this unique collection.
What's included in the price?
Each Standard Blackwork Collection Pack contains 8 cards: 2 x 20m size 8 2 x 20m size 12 2 x 20m size 16 2 x 40m Size 20
Duration
Maker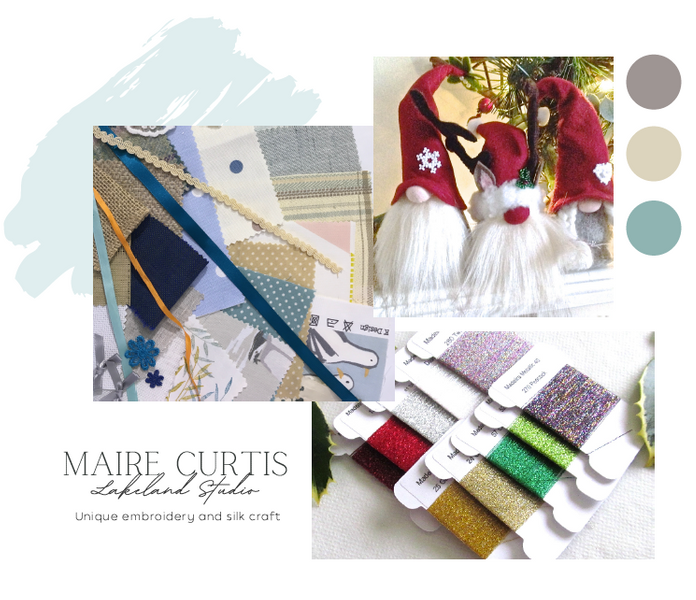 Maureen is a master hand embroiderer with over 25 years experience. Skills handed down from Irish ancestors have been honed with training from world class embroidery schools. Small courses and workshops are often held in her native Cumbria and the hand embroidery courses can be studied via distance learning or online.
What does this mean?
Message the maker