Macramé Kit Mandala Wreath - Pine Green. Learn how to make a DIY wall hanging for your home. Make it into a Christmas wreath decoration or a table centerpiece. A great crafty gift idea for adults and teens.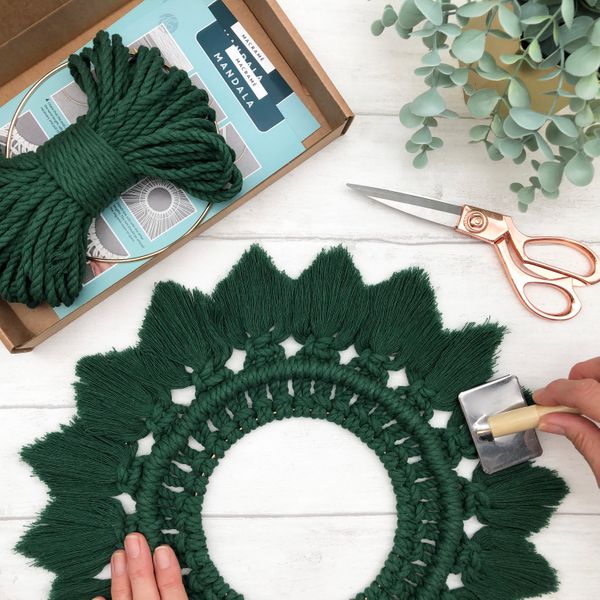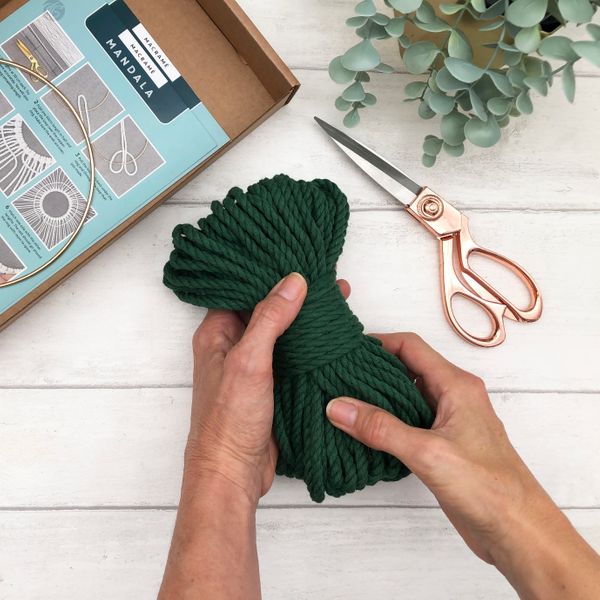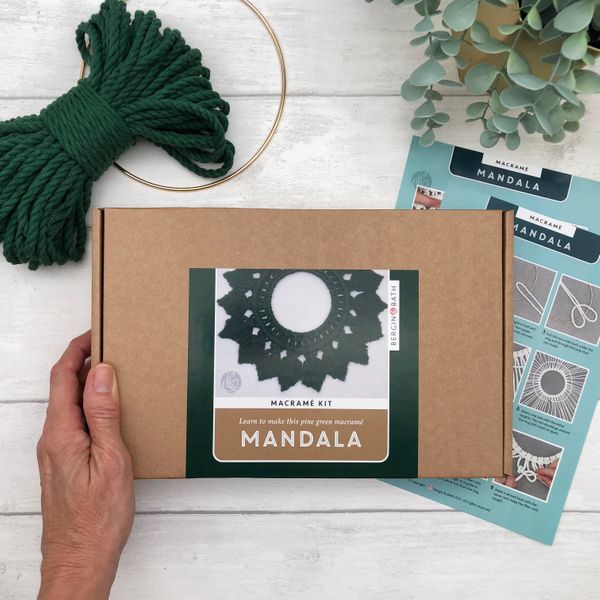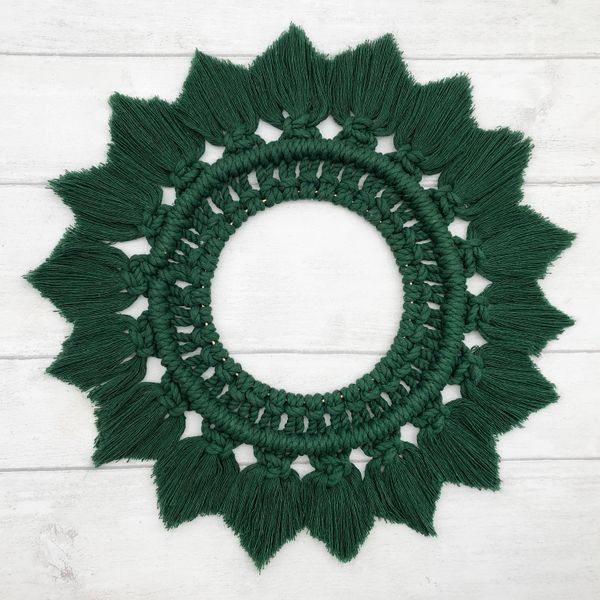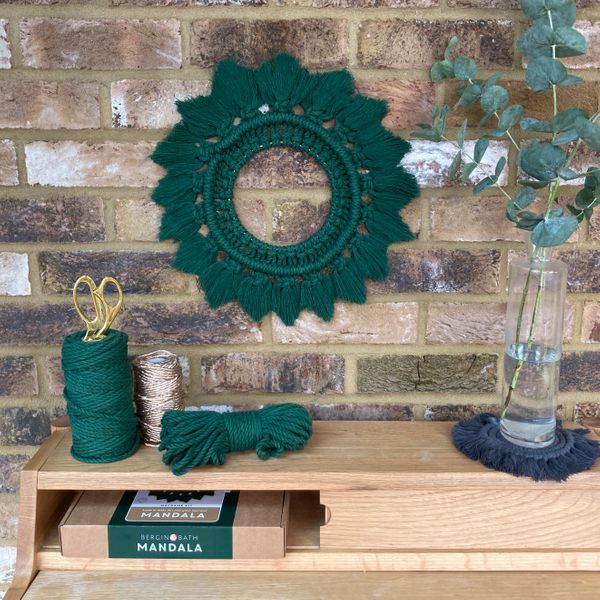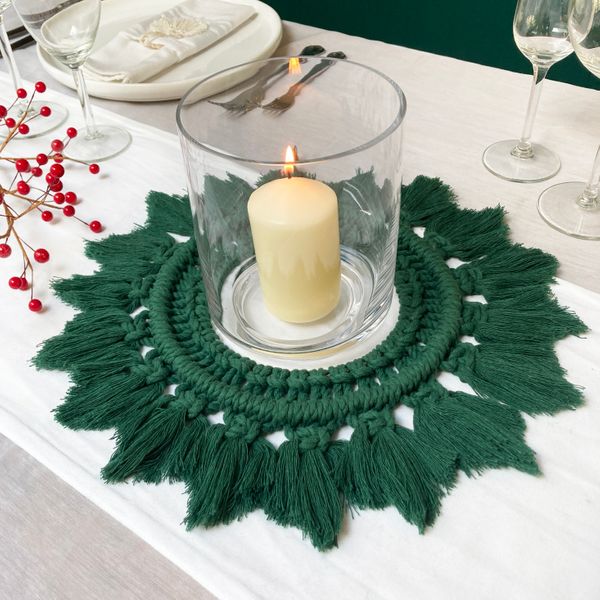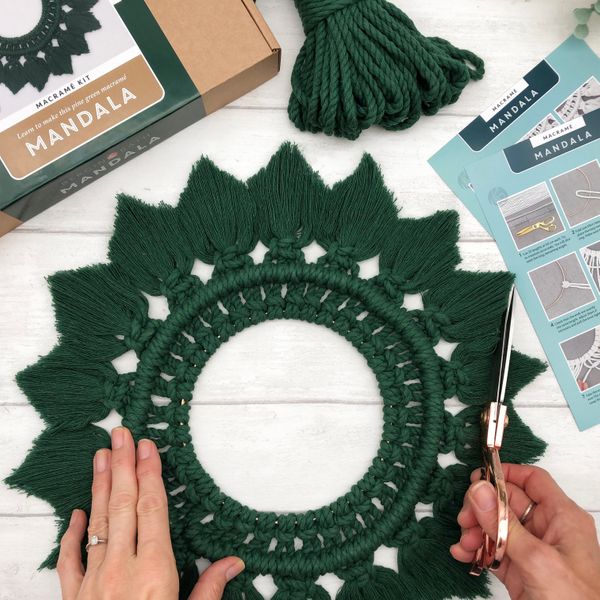 Previous
Next
Description
Learn how to knot sumptuous recycled cotton cord into a fabulous wall decoration for your home. It makes a beautiful addition to your Christmas decor. Use it as a wreath or as a pretty centerpiece - or display it on a wall all year round. Macramé is trending in the crafting world right now and there's good reason - it's kind to the planet, thoroughly relaxing and very very easy to master. In fact you can start making professional items in days with absolutely no experience. This project is perfect for beginners, incorporating two very simple knots in repetitive patterns. Relax, unwind and make something to treasure forever. Or why not gift this pretty kit to a crafty teen, girlfriend or your mum? Packaged in a stylish display box it makes a wonderful present for anyone who likes to make things with their hands. This is not a toy. Children under the age of 14 should be supervised by an adult. Please keep it out of the reach of children.
What's included in the price?
Inside the box you will find 19.5 metres of beautiful cotton rope in pine green, a 6" copper ring and full step-by-step photographic instructions.
What you will need
You will also need a ruler, a pair of scissors, some spray starch and a small comb or brush
Duration
Maker

Bergin & Bath are Katie Bergin & Rachel Bath, a creative duo based in Hertfordshire, who decided to turn their passion for everything creative into quality craft kits you will love to make and be proud to gift. We believe there is nothing better than holding something proudly in your hand and saying "I made that!" You don't need to have any skills or experience to have a go. And at the end you are rewarded with the sense of having made something to cherish or give to a loved one.
What does this mean?
Message the maker