Improvers Modern Calligraphy Online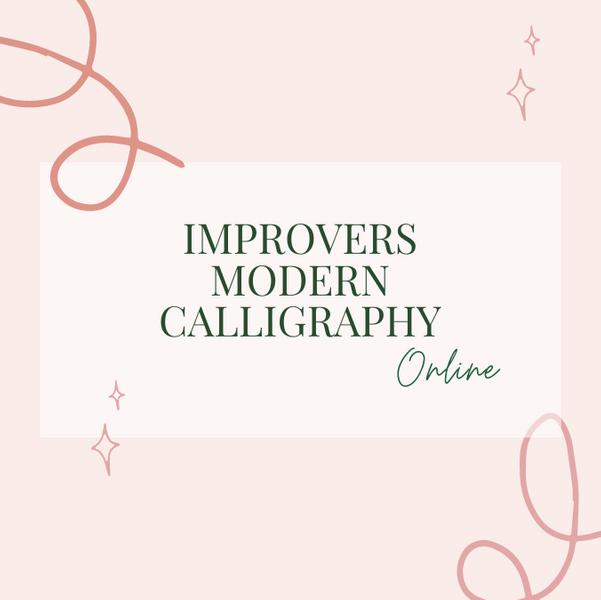 Description
Already know the basics of modern calligraphy? Want to improve your skills and learn more advanced techniques? This course is for you if: You want to know how to develop your calligraphic style and learn how to use different tools. You need some YOU TIME! You are interested in becoming better at calligraphy to be able to start a business. You would like to learn a new creative skill which helps combat anxiety and improve wellbeing. You are BUSY and don't have time to sit down for a 2+ hour workshop. You haven't been able to attend one of my in person improvers workshops due to distance or inconvenient dates. You've been to an in person workshop before, but have fallen out of practice.
What's included in the price?
Video content to walk you through more advanced calligraphic techniques A luxury box of calligraphy supplies worth over £50 delivered to your doorstep. Downloadable practice and example sheets A private Facebook group for support and feedback on your progress Warm fuzzy feelings – 10% of the profit of sales goes to help fight human trafficking in the UK You will also get access to 3 bonus videos: Intro to Bullet Journaling by Cate Hamilton Intro to Art Journaling by Lucy MacBrayne Watercolour Wreath Tutorial by Harriet de Winton
What you will need
A basic knowledge of pointed pen calligraphy.
Duration
Maker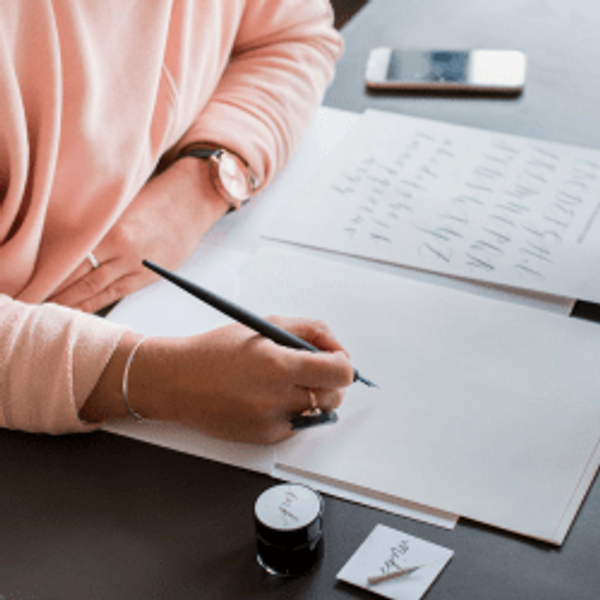 This course is taught online