Drawer weekend - Making & fitting a dovetailed drawer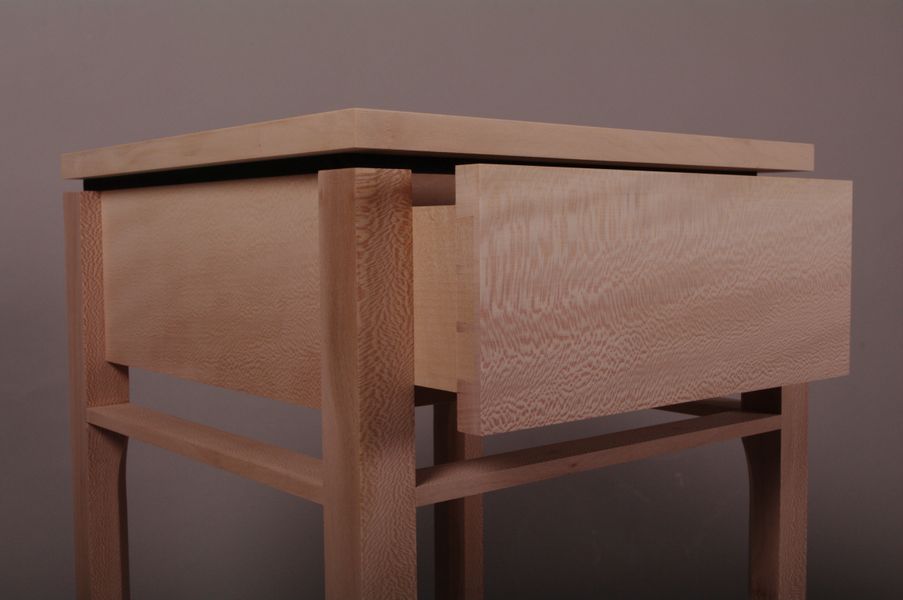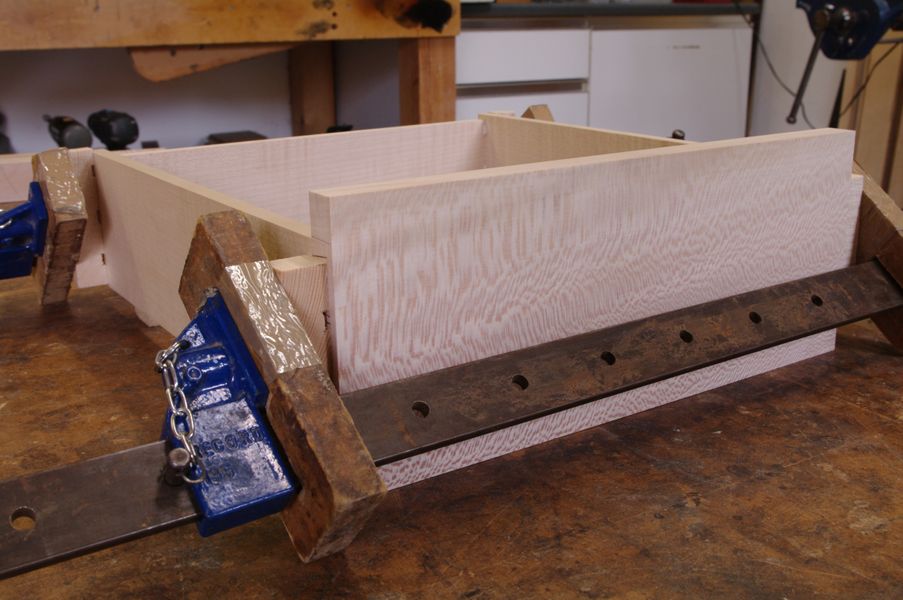 Previous
Next
Description
This is not just cutting dovetails for sake of it, it's more about training your hands and learning core cabinetmaking skills. Cutting dovetails happens to be a very good way of judging how you're progressing in this quest which ultimately just relies on good, solid technique and an in-depth understanding of the process and the tools that are required for success. Having said that though, if you make furniture, it doesn't matter how wonderful the design is, or how perfectly the veneers have been matched, if there's a drawer to be opened you will, without question, ultimately be judged by how lovely your dovetails are. Dovetails are a wonderfully elegant and efficient solution for jointing pieces of wood along their edges and, being a mechanical joint, are amazingly strong, even without the addition of glue. There is perhaps good reason for judging furniture-making expertise by the quality of your dovetails, perfect dovetails rely on accurate planning, skilful sawing and precise chisel work – the three main hand skills that need to be mastered by the cabinetmaker. Over the many years that I have been teaching dovetailing, I have analysed, refined and simplified the process to make it easier for everyone to conquer this timeless joint. Combine technique with a bit of focused practice and you are guaranteed the silly grin and warm, fuzzy feeling that I find always accompanies the completion of a crisp set of dovetails. No need for jigs or confusing, noisy, router systems, mastering basic skills, will inevitably result in perfect dovetails, straight off the saw. Accurately making and fitting a drawer is just an extension of the precision required to cut dovetails, and a well thought out design and thorough understanding of the process makes piston-fit drawers attainable rather than just an aspiration. What You Will Learn: Sharpening refresher – As always, sharp tools are the key to success The tools that will make the difference Maintaining a super sharp saw – Blunt saw = Dodgy dovetails Mastering the dovetail saw – Tricks and exercises to help you saw straight Timber preparation – Perfect dovetails need perfectly flat wood Through dovetails – Often thought of as the simplest but in some ways the hardest Hand-cut beading Cutting grooves Jointing a drawer bottom – Includes cutting tongues on the router table Precision fitting of a drawer into its new home
What's included in the price?
All tools and materials will be provided. Coffee and tea will be supplied, please bring a packed lunch, your table (made during the John Lloyd Joints Week) and your enthusiasm!
Cancellation policy
Non-refundable - Refunds are not available
Maker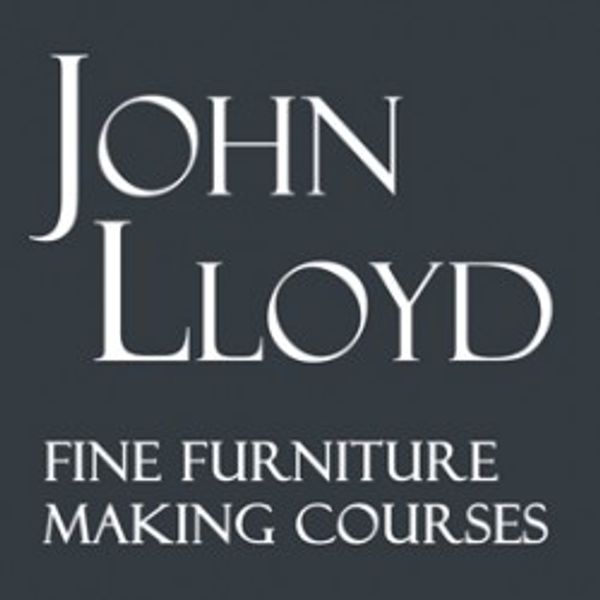 Over the 35 years I have been running a successful bespoke furniture making and antique restoration business, I have become passionate about passing on the skills and knowledge through my Woodworking School. We have designed a range of educational long and short courses that have traditional hand skills at their core, the key requirement being simply enthusiasm and a thirst for knowledge.
Suitable for
Adults
Weekends
Intermediate level
What does this mean?
Message the tutor
Venue
Bankside Farm, Ditchling Common, Burgess Hill, East Sussex, RH15 0SJ