Furniture Making - The 16 WEEK course - the ultimate fast-track fine furniture making skills & techniques course. Train to professional standard in only 16 weeks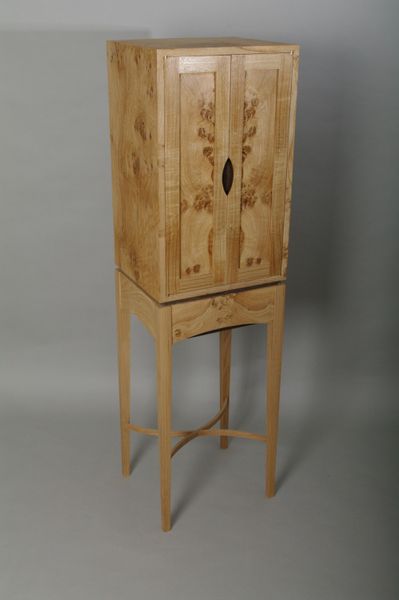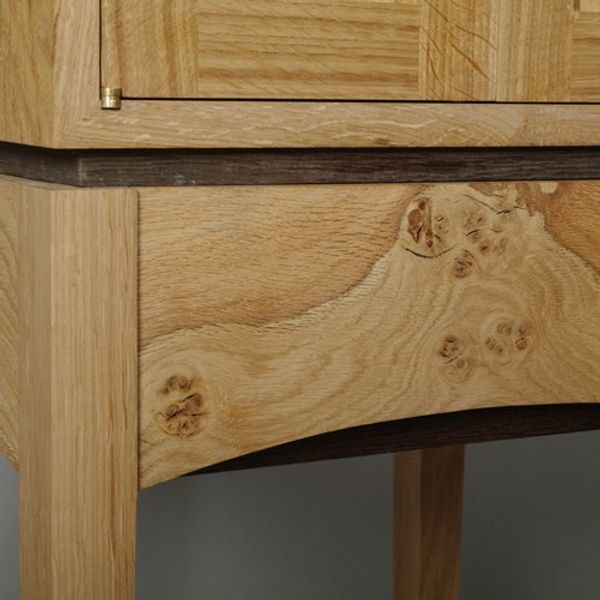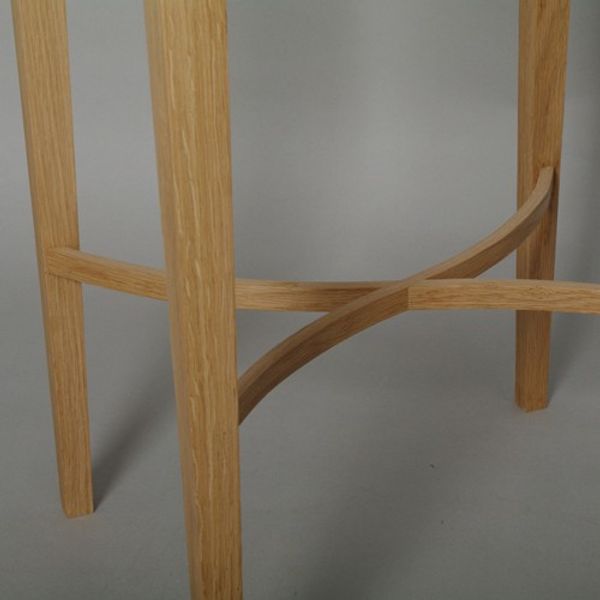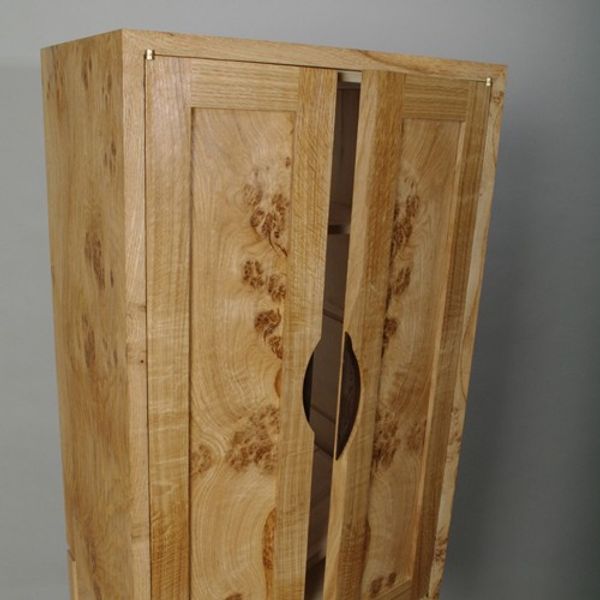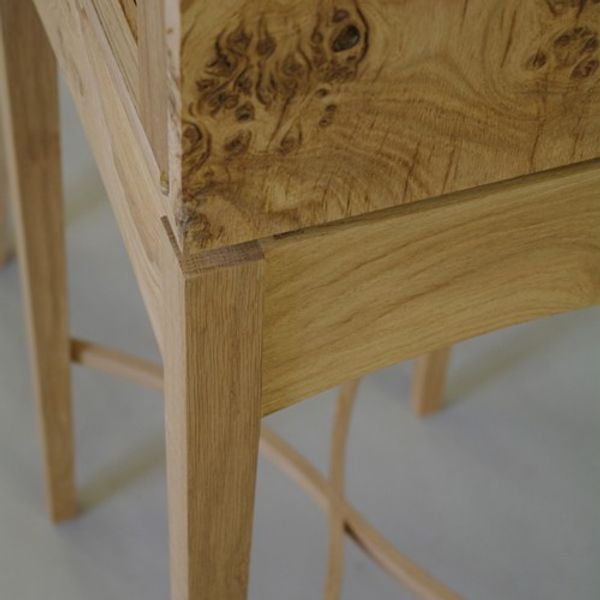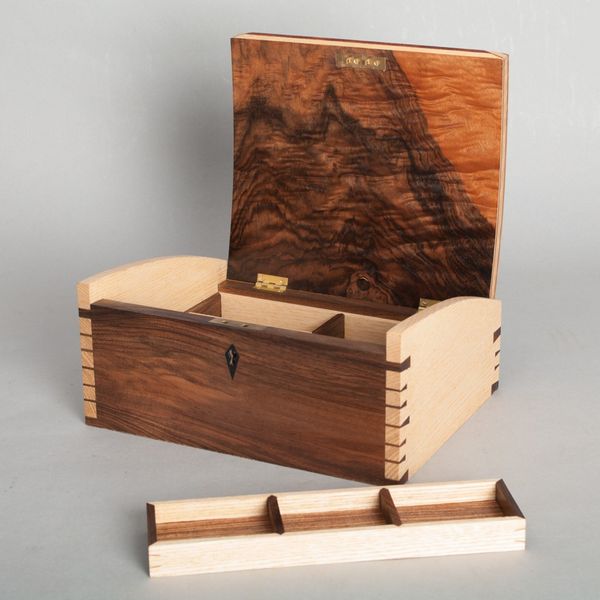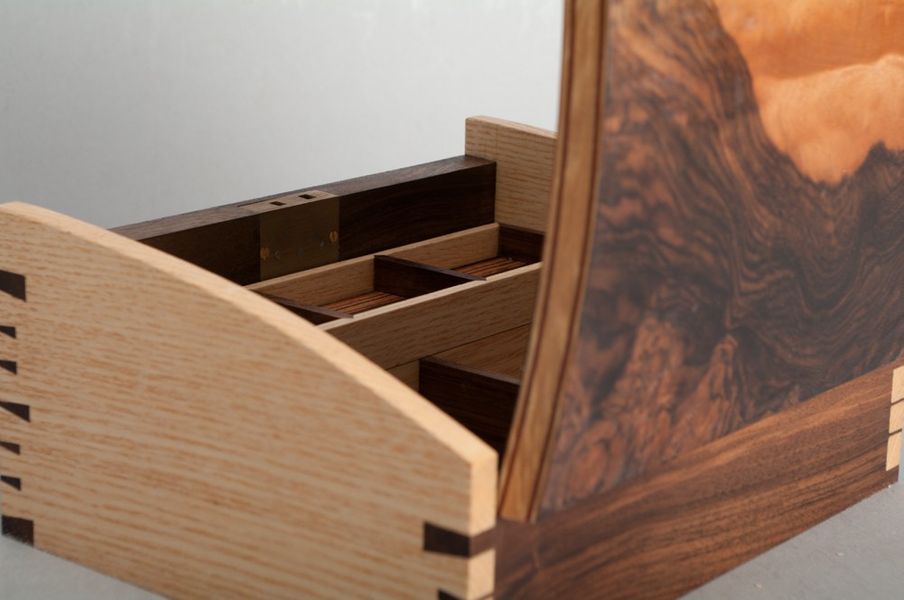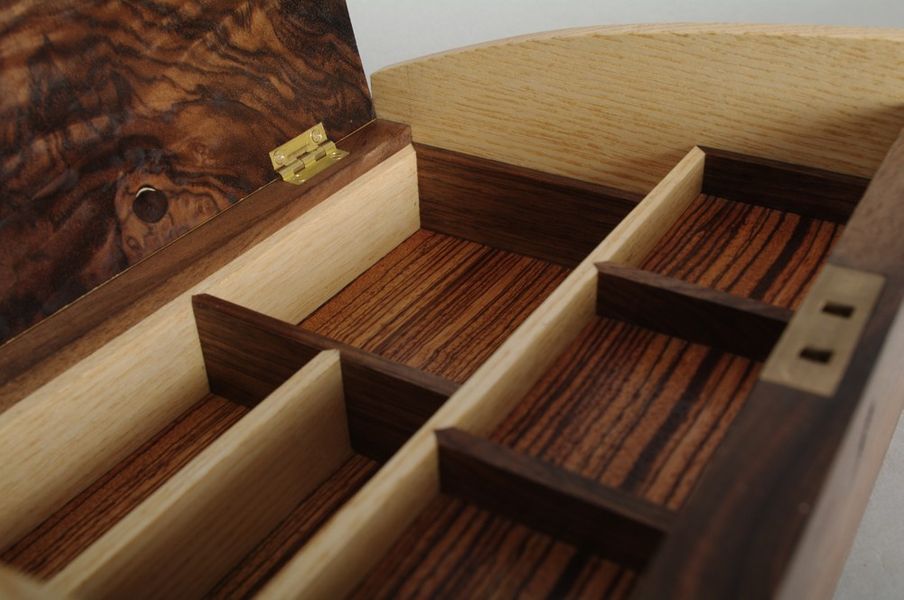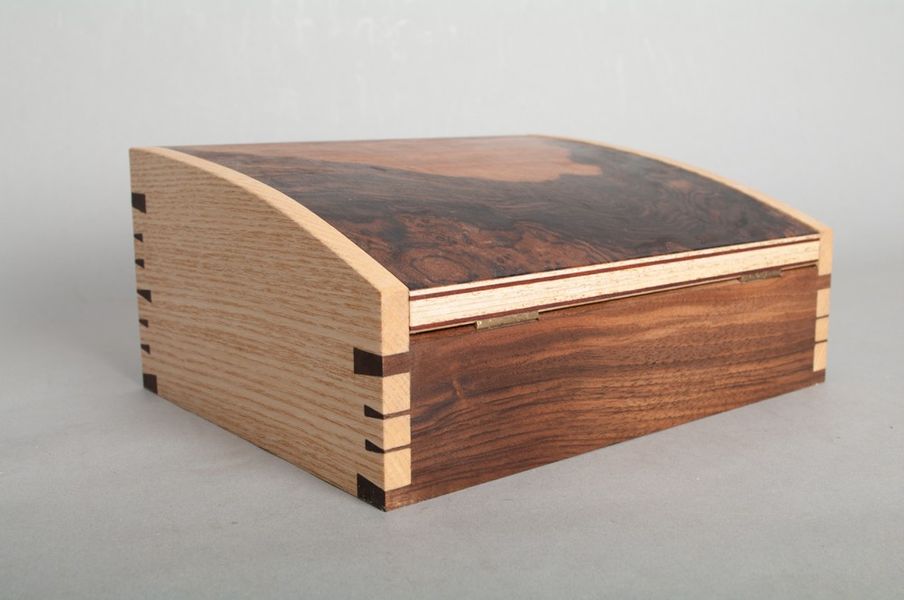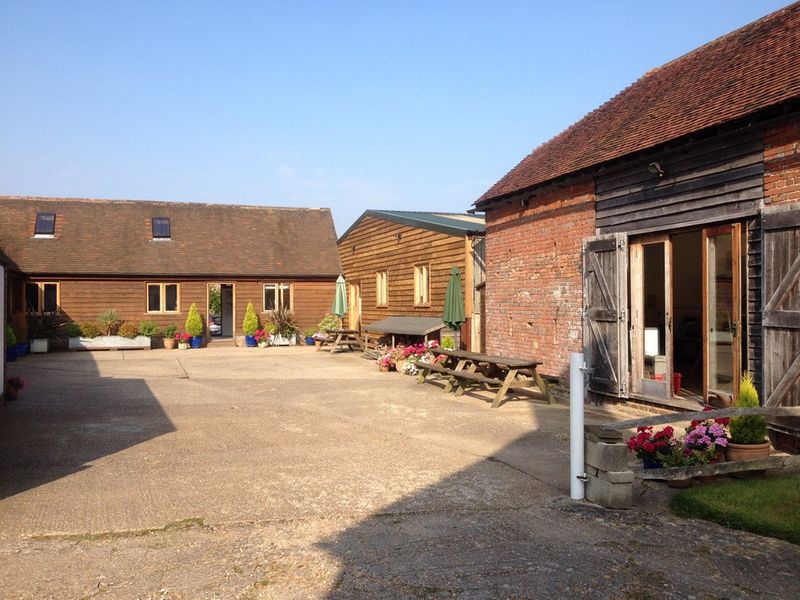 Previous
Next
Description
This is the unique opportunity to acquire the critical skill-sets that are required to make exceptional furniture to a professional standard in the shortest time possible. Maximum Learning ~ Minimum Time ~ Affordable Price Although this course is perfect for the absolute beginner it is also completely suitable for the keen amateur or professional who has been working with wood for many years but who wants to raise their game to make high quality furniture. Whatever level or experience you might have, the starting point will be the same, you will start right at the beginning, we need to be very sure that there are no gaps in your learning. If you want to be capable of making remarkable things in wood you need to have an excellent, in depth, knowledge of the basics. Starting with preparing a small, but versatile, kit of tools, all with razor-sharp edges, get this bit wrong and there will be no point going any further. As with anything you're intending to build on, the Foundations are the key, at the outset, building and developing vital Hand Skills will be the main focus, planing to fine tolerances, cutting accurate joints, laying veneers, together with Technical Drawing and polishing and, of course, understanding the materials that you are working with ……. Having mastered the basics it will be time to move on to Advanced Techniques, laminating sinuous curves, jointing at compound angles, cutting complex shapes by hand and making jigs, but also using those modern, ever so clever power tools and machines - learning when to use machinery to give you the competitive edge and when to use those hard won hand skills to finesse a joint or shape. This is a comprehensive course which culminates by bringing all those many, newly learnt, skills and techniques together to make an exceptional piece of furniture. To achieve all this in such a concentrated format will require focus and dedication, with as much time as possible at the bench with tools in your hands. This really is an opportunity for Accelerated Learning, with 8½ hours of tutor time and a possible 10 hours workshop time every day, translates, in 16 weeks, to a potential 680 hours of teaching time and a remarkable 800 hours of bench time. At the end of 16 weeks will you be the finished article? Will you know everything there is to know about making lovely things in wood? Of course not! I've been working at this for over 30 years and I'm still learning – that's part of the joy, it's what keeps me interested and inspires me to jump out of bed every morning with the thought 'What can we make today?' What you will be is a very competent cabinetmaker with a broad balanced set of skills and a wealth of knowledge about materials, tools and techniques. The next step in your journey to work productively, at a professional level? An inquisitive mind, a continual desire to keep learning and Practice, Practice, Practice and…………………… more Practice! It's just such a huge privilege to be able to spend your days being creative and working with your hands with such a remarkable material as wood, whether you're 18 or 80 and you feel inspired to set out to make astonishing things in wood, this course will be the perfect way to embark on that journey. Students considering this course are warmly invited to visit the workshops, meet with John who will answer any questions you may have.
What's included in the price?
There are no additional charges, materials for all projects are included in the price for this term. All tools can be provided. Anyone considering this course is warmly welcome to visit the workshops, meet John and discuss the syllabus in detail. This is a completely new course for 2023. You will make one beautiful piece of furniture incorporating many advanced techniques as well as several test pieces. What you will Learn: • Tool preparation and tuning • Sharpening – Using Grinders and Bench Stones; Sharpening Systems; Bevel Angles; Cutting Angles; Steel Types : Bevel-edge Chisels; Carving Chisels; Plane Blades; Cabinet-scrapers • Saw sharpening – Western Style Saws; Rip & Cross-cut; Tools; Jigs; Strategies • Hand tool techniques – Sawing; Planing; Chiselling • Making useful wooden tools and jigs • Hand cut joints – Dovetails; Mortice & Tenon • Jointing at angles & compound angles • Jointing machines – Biscuit; Domino; Zeta • Using finesse tools – Spoke-shave; Scratch-stock • Wooden moulding planes – Setting Up/Adjusting and Using • Turning – Between Centres; Face Plate; Chuck • Veneering – Traditional Hammer; Vacuum Press • Laminating – Formers; Pressing Techniques; Materials • Glues – Traditional & Modern; Properties; Uses • Clamping – Theory; Equipment; Strategies • Decorative inlays – Line; Parquetry; Marquetry – Hand & Laser Cut • Hinges – Types; Theory; Fitting • Locks – Types; Fitting • Polishing – Traditional & Modern Techniques and Materials • Technical drawing – Orthographic and Isometric Projections; Full Size 'Rods' • Drilling & drills – Types & Uses • Routers – Hand-held; Router Tables; Cutters; Uses; Safety • Machinery – Set-up & Maintenance; Appropriate Uses; Safety; Blade selection: O Band Saw; Table Saw; Planer/Thicknesser; Spindle Moulder; Lathe; Compound Mitre Saw; Pillar Drill; Morticer • Business – Marketing & Estimating • Timber tecchnology • Buying timber & veneers Visits: Timber Yard Veneer Merchant Marquetry Company Projects: Dovetailed Box with Curved/Laminated & Veneered Lid Mortice & Tenoned Frame with mitred chamfers & raised / fielded panel Mirror Frame with hand-cut cross-grain moulding Furniture Project: Side Table / Cabinet on Stand – with a Dovetailed drawer in the base and doors in the top – Incorporating modern and traditional techniques and a mixture of solid wood, man-made boards and veneers; mitred joints, Dominos, biscuits, mortice and tenons and dovetails; hanging doors, fitting catches and Polishing.
Cancellation policy
Non-refundable - Refunds are not available
Maker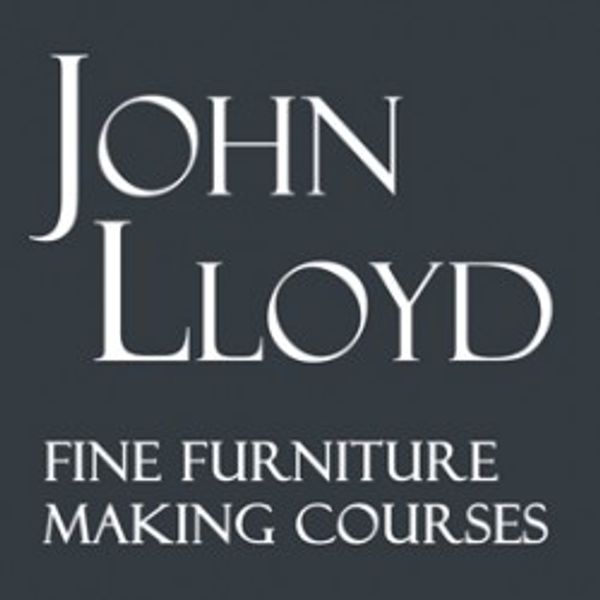 Over the 35 years I have been running a successful bespoke furniture making and antique restoration business, I have become passionate about passing on the skills and knowledge through my Woodworking School. We have designed a range of educational long and short courses that have traditional hand skills at their core, the key requirement being simply enthusiasm and a thirst for knowledge.
Suitable for
Adults
Suitable for beginners
Long term / weekly / monthly
Parking provided
What does this mean?
Message the tutor
Venue
Bankside Farm, Ditchling Common, Burgess Hill, East Sussex, RH15 0SJ