Live online course

[NEW] Practical Documentary Filmmaking Foundation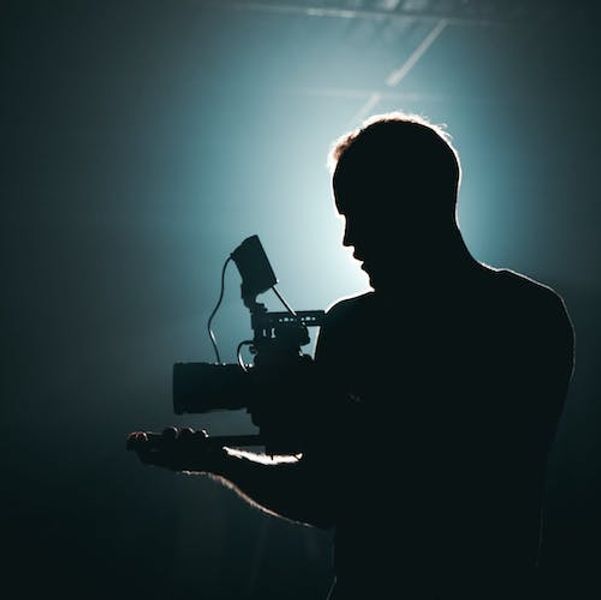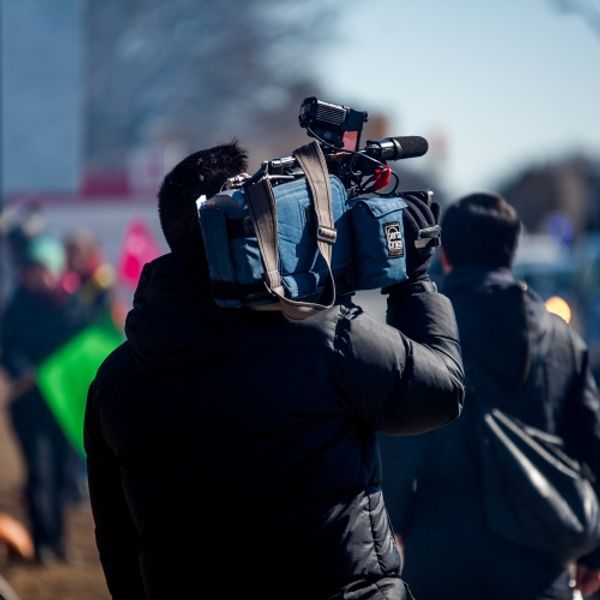 Previous
Next
Description
At a glance: Learn the fundamentals of practical documentary filmmaking Learn how to make the skills transferrable between passion projects and paid corporate work About the course In this five 2.5hr course Tom Webb takes you through the fundamentals of documentary filmmaking, drawing on his extensive knowledge gained creating entertainment, corporate, short-form, and feature-length documentaries. You will learn not only about the technical aspects of documentary making but also interviewing techniques, stylistic approaches, as well as how to translate your knowledge from passion projects to paid corporate work. The course will start by looking at documentary as a genre and its relationship to an audience, from there you will learn about the shooting process, interview techniques, post-production workflows, and finding translatable skills that allow you to leverage your knowledge between passion projects and paid corporate work. Each class on the course will be taught via lectures, discussion, and Q&A sessions. Who should attend This course is for anyone interested in making documentary-style films. Whether you are a complete novice who is interested in getting started or whether you are an experienced videographer who wants to take the next step. What you will learn: Week 1: What is Documentary filmmaking? The term Documentary filmmaking covers a wide variety of subjects, subgenres, styles, format, techniques, and unique voices. In this class we will look at: The main styles/sub-genres. What makes them different? What do they have in common? The importance of subject to the audience. The importance of subject to the filmmaker. Are documentaries inherently biased? The filmmaker's agenda. You can also take this course as an individual evening. Week 2: Subject, Style and why the equipment isn't important except when it is. You have a subject, how do you turn that into a documentary? What choices do you need to make and which ones are important? In this class we will look at: How do you create a vision for your documentary? How does style communicate story? Is equipment really that important? Camera basics and how to pick the right camera for your documentary Platforms and distribution . Composition and its effect on the audience. B-roll is actually A-roll Lighting: When, How and Why. Location sound and why it's more important than the visuals You can also take this course as an individual evening. Week 3: Empathy or Antagonism Interviewing subjects can be a daunting task and technique and style changes from film to film. Understanding your subject, style and intention is key to how you approach an interview. In this class we will look at: Researching and interview preparation Earning your interviewees trust. The importance of the words you use Open and closed questions Asking difficult questions The sucker punch Communicating with your crew on a shoot Soundbites and how to get them You can also take this course as an individual evening. Week 4: Post-Production – the most daunting of tasks This is where your documentary is made/discovered/fixed but where do you start? How do you wrestle hours and hours of footage into the perfect film? In this class we will look at: Planning your workflow Narrative structure and finding your story Representation of your interviewees Making tough decisions Narrators – The voice of God Animation and motion graphics and how they can facilitate story Guiding the audience with score and sound design Fresh eyes and feedback You can also take this course as an individual evening. Week 5: passion and/or/vs profit. Most people aren't lucky enough to earn good money on projects they love all the time so how do you balance passion projects vs earning a living. How do you find the fun and excitement in the dullest of corporate jobs? In this lesson we will look at: One for the heart one for the condo You don't have to understand the content Working with clients, not for clients Applying existing skills to projects Taking pride in your work Pitch what they want AND something unexpected Passion projects and doing it for the love of it General discussion across the entire course You can also take this course as an individual evening.
What's included in the price?
Five 2.5 hour evening classes What is Documentary Filmmaking | Subject and Style | Empathy or Antagonism | Post-Production | Passion or Profit
What you will need
A computer and good internet connection *Notebook is recommended
Duration
5 days (6:30pm to 9:00pm)
Cancellation policy
. Start dates may be amended on request.
Maker
This course is taught online
Suitable for
Adults
Seniors
Teenagers
Wheelchair users
Limited mobility
Learning difficulties (SEN)
Intermediate level
Advanced/pro level
School holiday workshops & activities
Fairs, festivals & exhibitions
Suitable for beginners
Message the tutor