Goldwork Scissors and Tweezer Set ( UK Postage only)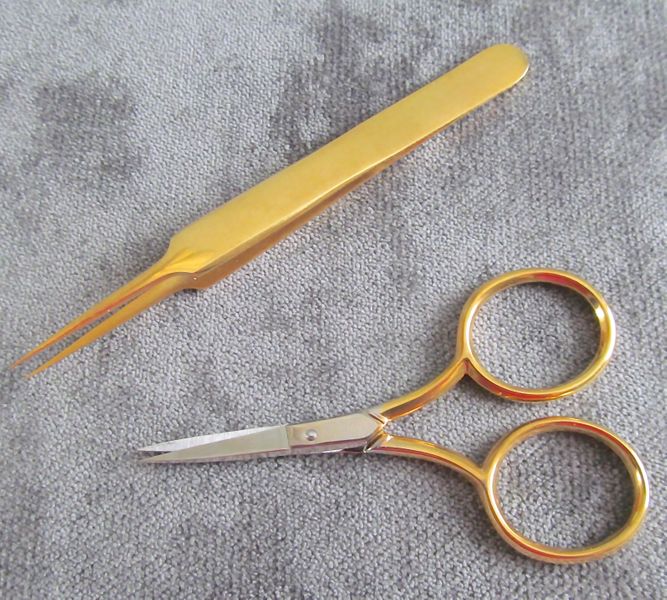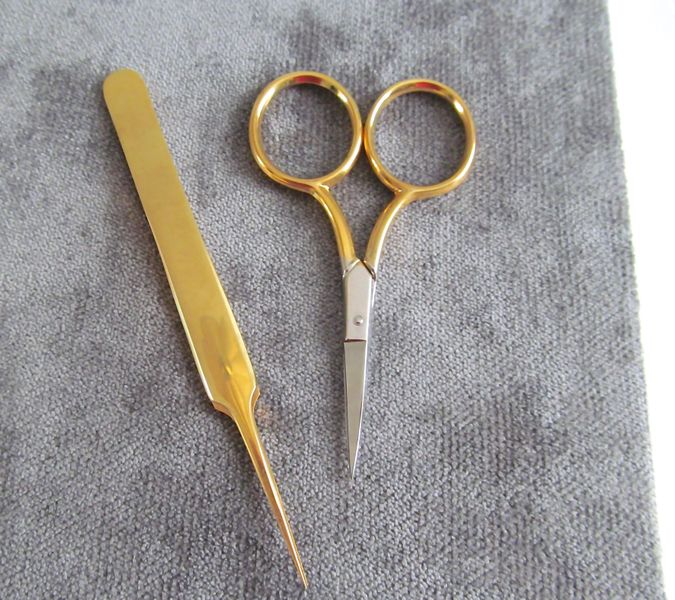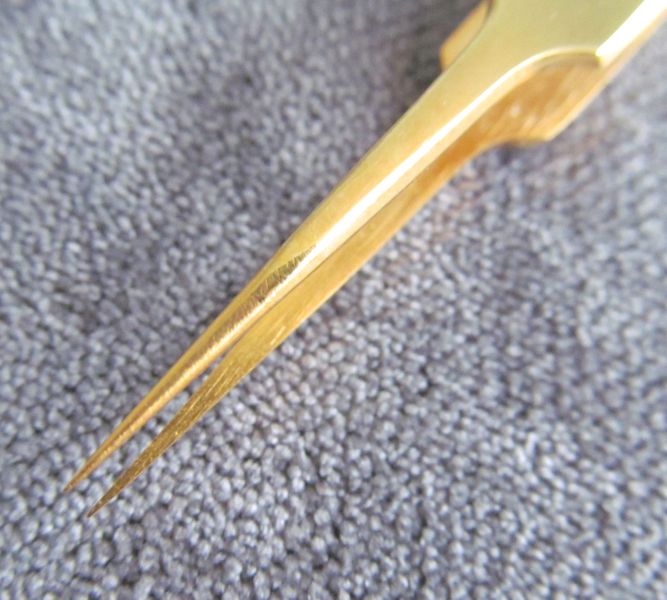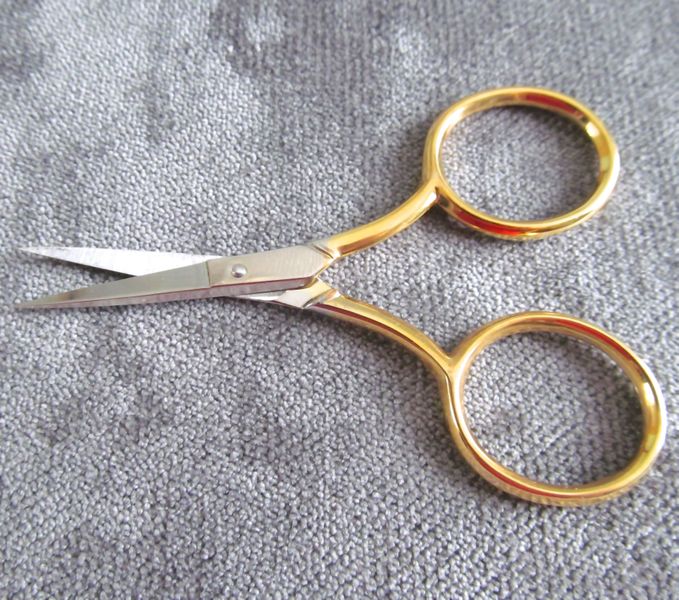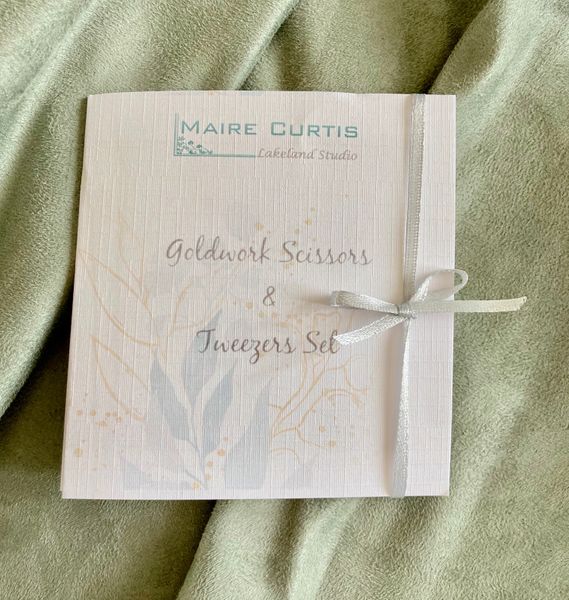 Previous
Next
Description
Highest quality goldwork scissors and tweezer set. These Italian made Goldwork embroidery scissors or Metal Thread Embroidery Scissors have the finest serrated blade for cutting goldwork wires cleanly and precisely. This ensures that the wire you are cutting holds in place instead of slipping down the blade as it would with ordinary embroidery scissors. Metal thread scissors are considered an essential tool if you are going to be using wires, especially for goldwork embroidery. You must never use normal scissors as the wires will slip and fail to cut cleanly. Normal scissor blades will also be damaged by goldwork embroidery wires. The scissors measure approximately 9cm in total with a blade length of around 4cm which is sharp to the point. These fine quality blades are screwed, not riveted. Extra large finger holes make them comfortable to use. We specially chose the watch maker's tweezers for this kit for their exceptionally fine point and rounded end which also doubles as a Mellor for coaxing precise placement of goldwork wires. Tweezers measure just over 11cm. Our lovely little kit is supplied in an eco friendly booklet trimmed with a ribbon. Please note that these items are very sharp and are not intended for use by children or anyone who may not understand the danger.
What's included in the price?
Specialist Goldwork Scissors Goldwork tweezers
Duration
Maker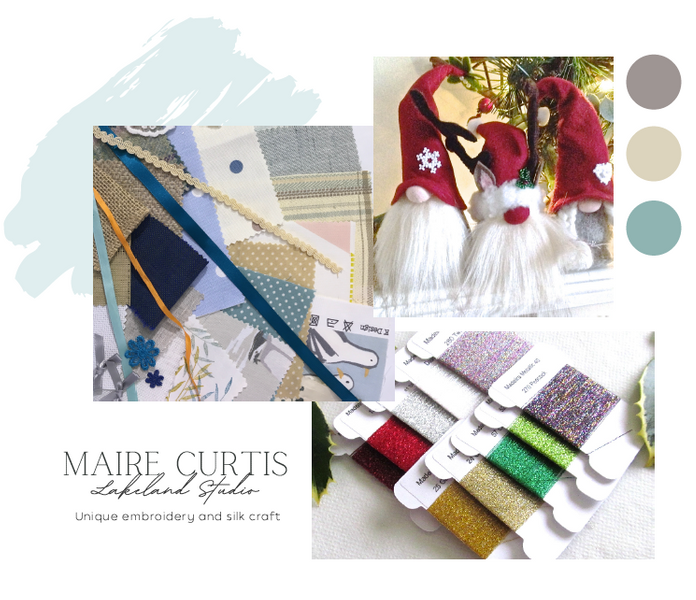 Maureen is a master hand embroiderer with over 25 years experience. Skills handed down from Irish ancestors have been honed with training from world class embroidery schools. Small courses and workshops are often held in her native Cumbria and the hand embroidery courses can be studied via distance learning or online.
What does this mean?
Message the maker