Hand-printed fish zipped pouch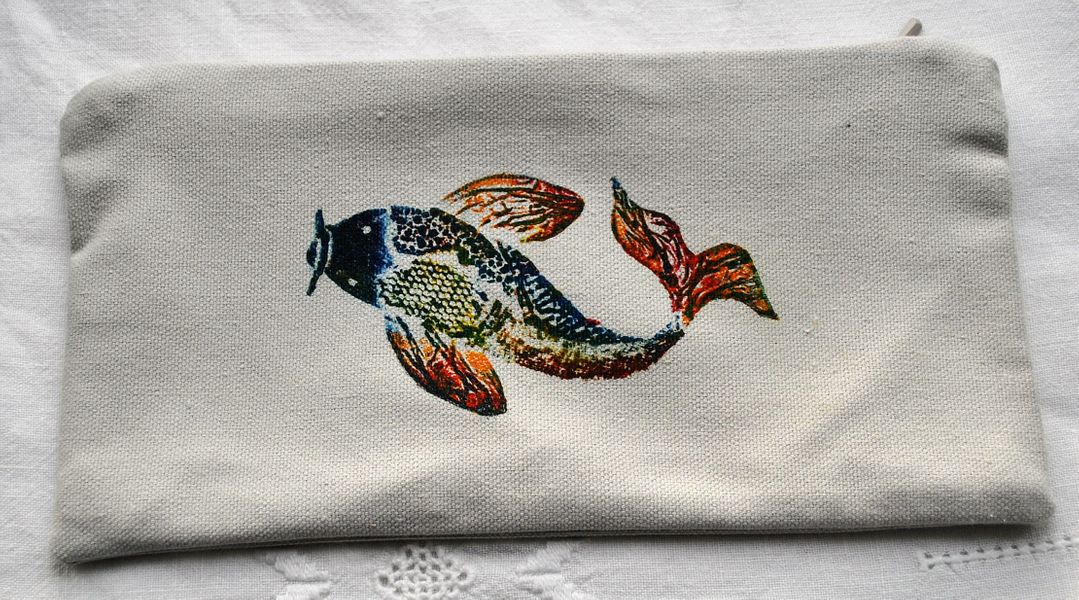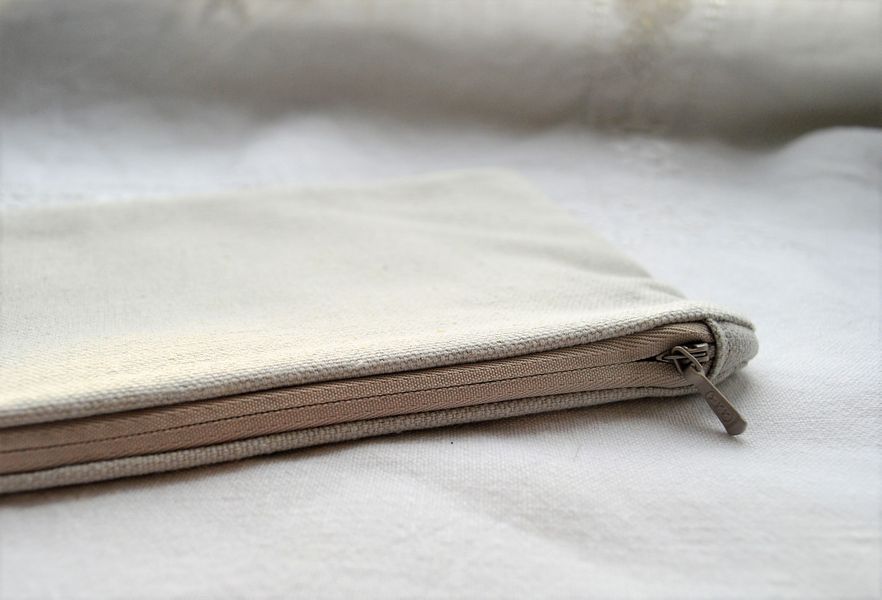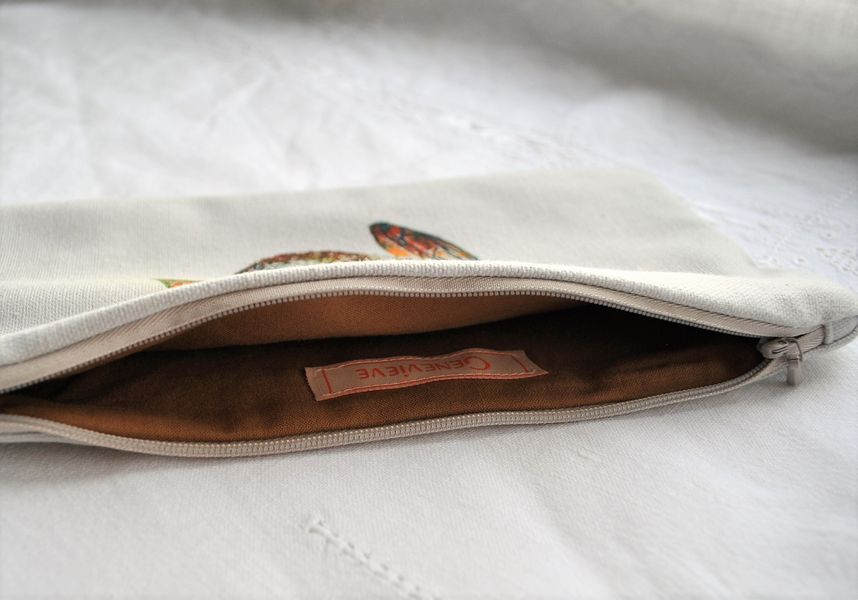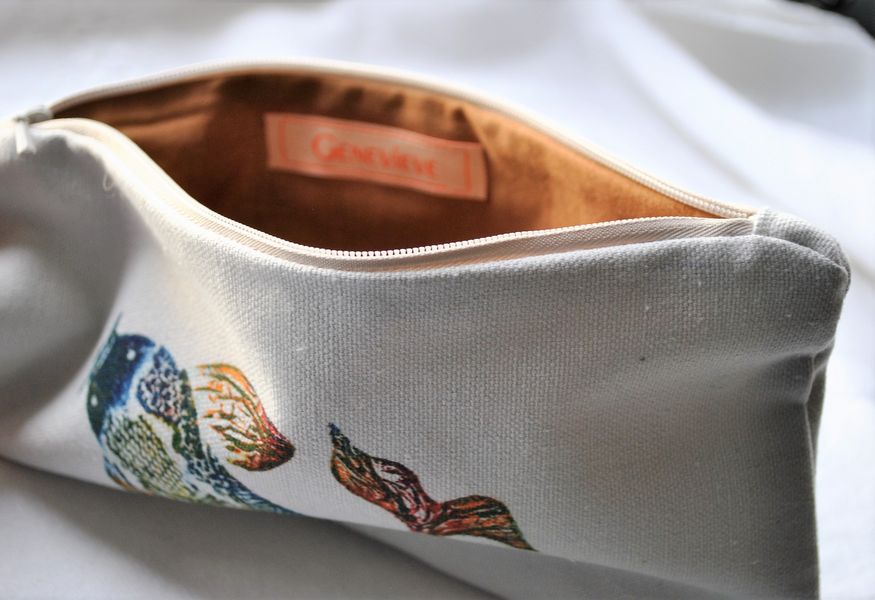 Previous
Next
Description
A LIMITED EDITION hand-sewn zipped pouch with a colourful fish on the front. The fish is a mini collagraph plate that has been inked and printed onto the fabric manually. The pouch is lined with a dark mustard-coloured cotton fabric. The dimensions are: 25cm width x 13cm height.
How this was made
The multi-coloured fish was printed by hand onto the fabric using a mini hand-built collage plate. This is in essence a new way of approaching the printmaking technique of "collagraphy", whereby hand-made collaged plates are inked manually and usually printed onto paper. I thought I'd try printing onto fabric instead. The pouch is hand-sewn by me too. I became fascinated by the carp during a short residency in Beijing in 2015. I saw koi ponds everywhere. Fish are a popular and iconic design in China. The carp in particular swim against the current in their natural habitat, and are known for their longevity too, so the Chinese prize them and use the imagery of these fish to symbolise strength and resilience. To make this pouch I first made the printing plate by sticking a variety of textured materials onto a board. I then varnished the plate to prevent ink soaking in and spoiling the materials. The ink was applied in relief using rollers and the fabric placed over, before running it through my intaglio press. The ink requires several weeks drying time to fix the ink onto the fabric, and was further heat-fixed too. Please see note below about washing.
What's included in the price?
This is a limited edition, hand-printed artisan product. All fabrics have been pre-washed to check for shrinkage. The printed design has been fixed on the fabric, and I washed each finished pouch once on a delicates cycle to double check the design stays put. Please note: the fish design is printed on the surface of the fabric using oil-based inks suitable for fabric printing. However, I would avoid washing at a high temperature and too frequently, as there will inevitably be some slight fading with time. If it were me, I would soak it in a bowl of tepid water with non-biological liquid detergent - no scrubbing or wringing.
Duration
Maker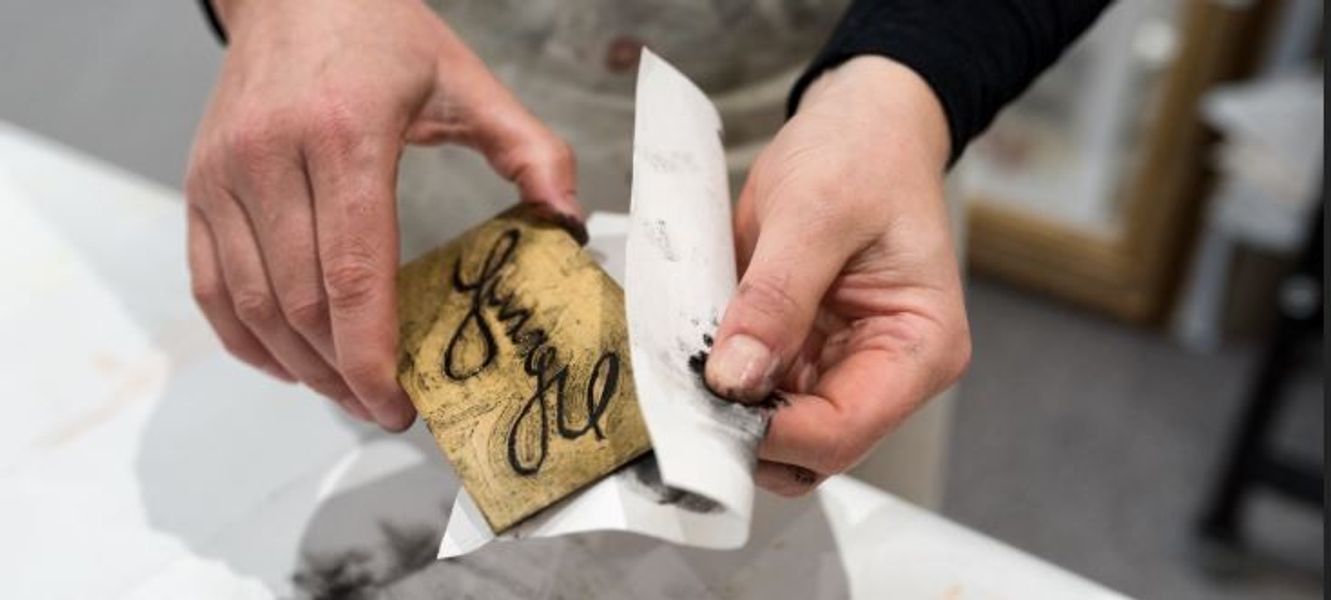 I trained and worked as a linguist for many years, until the creative streak finally took over. I am still inspired by foreign language and culture, and that has permeated my printmaking style. More recently, I have been exploring themes closer to home in rural Dorset where I was born and now live. I have worked in the education sector, including with children and adults who have particular needs, for just over 25 years. I have been teaching collagraphy at home since 2014 and enjoy sharing the trials and tribulations of plate building and intaglio inking with anyone keen to learn.
Suitable for
Romantic
Christmas
UK Holiday
Father's Day
Overseas Holiday
Mother's Day
Fairs, festivals & exhibitions
Pet lovers
What does this mean?
Message the maker