Gossip 3: hand-inked framed collagraph print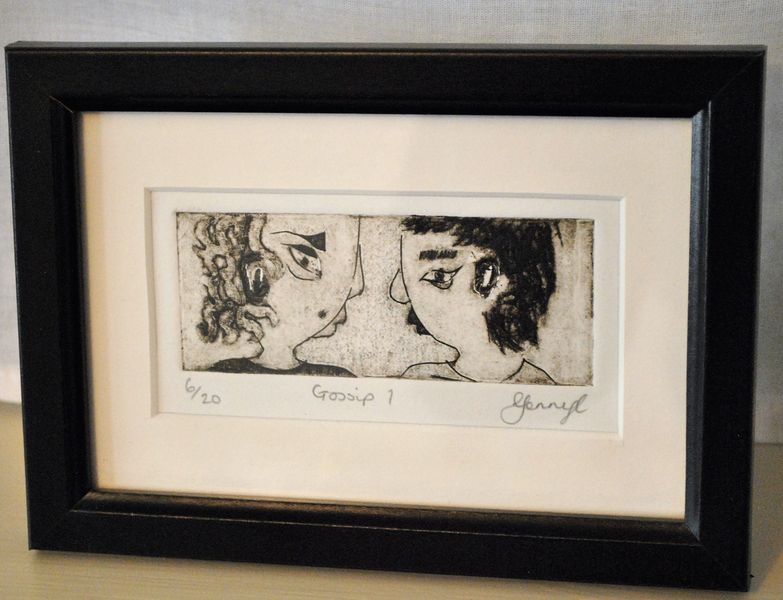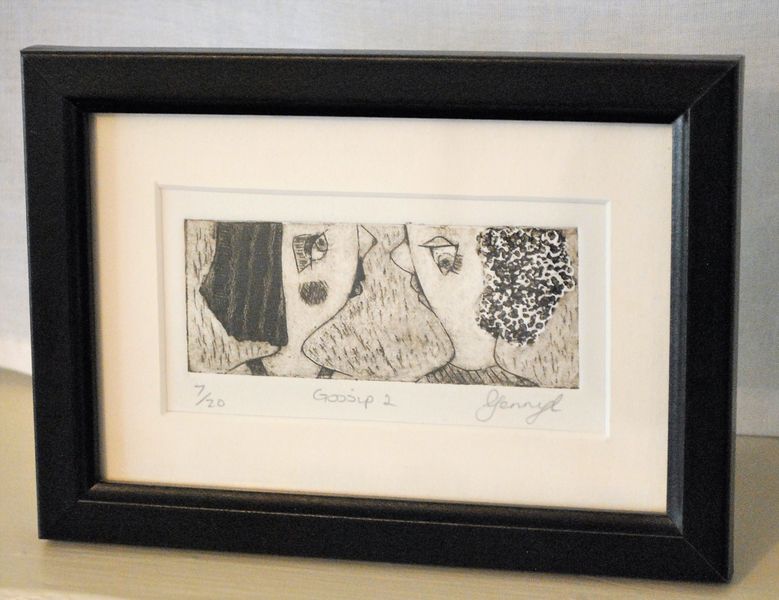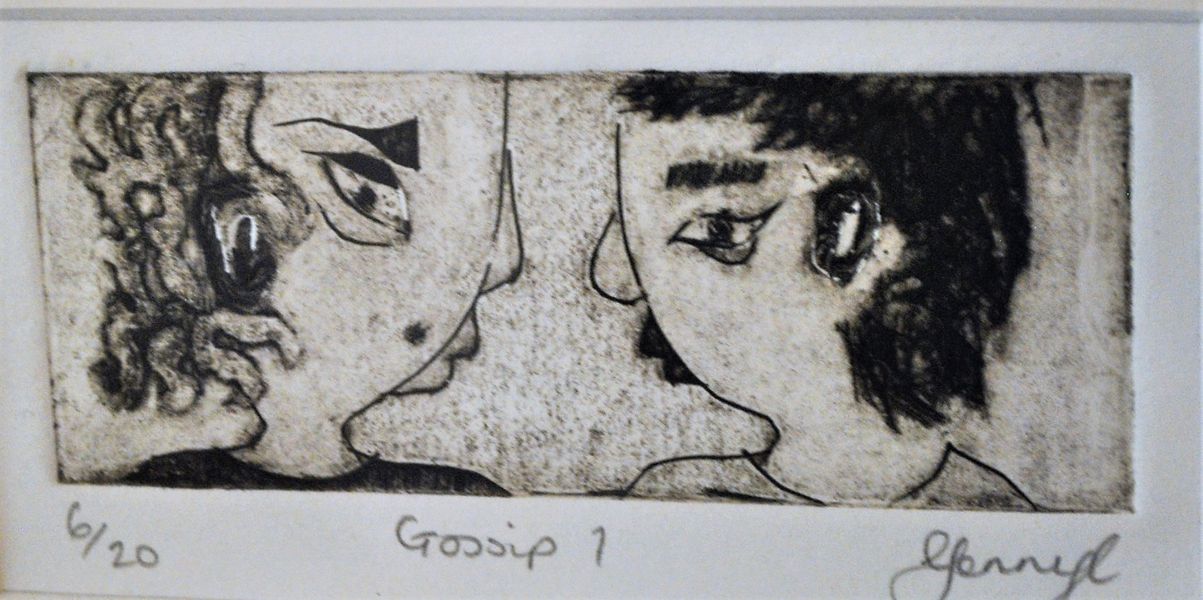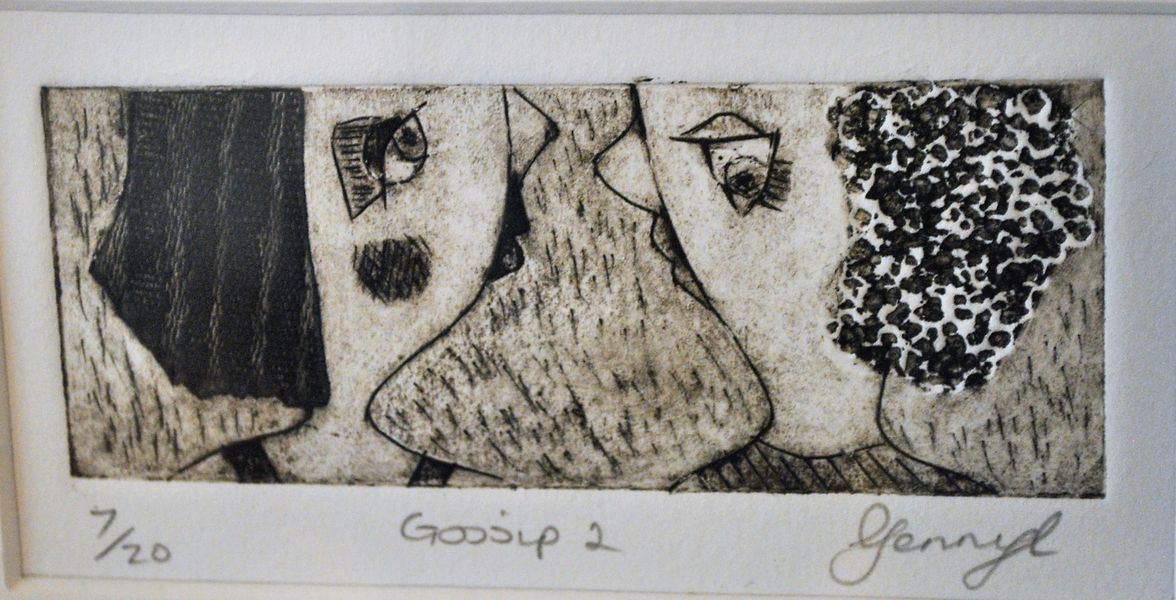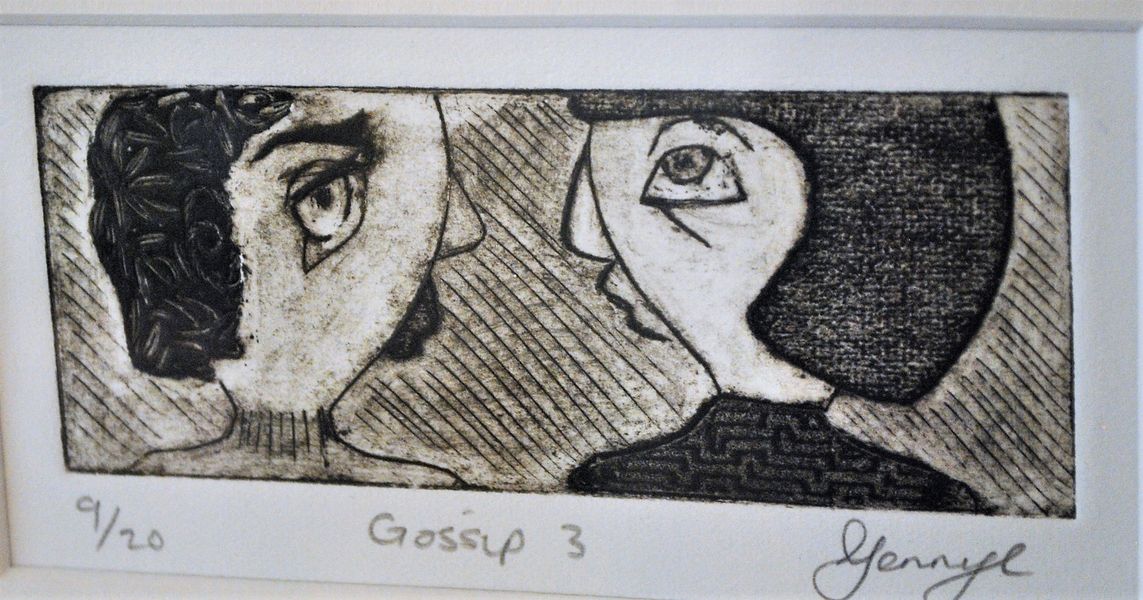 Previous
Next
Description
LIMITED EDITION of 20. FRAMED ORIGINAL PRINT. There are three prints in the series: Gossip 1 - eyebrows and a beauty spot! Gossip 2 - eyelashes and a tight perm! Gossip 3 - a turtle-neck jumper and a pageboy cut! Dimensions of frame: 18cm width x 13cm height. Dimensions of printed area with frame: 10cm width x 4cm height.
How this was made
These framed prints are original collagraph prints. Each has been hand-inked individually using the intaglio method, and run through my intaglio (roller) press. Collagraph simply means: a print taken from a collage. The collage plates incorporate a variety of materials, including: couscous, embroidery thread, carborundum grit, and textured wallpaper. After the collage materials were stuck onto the thick board base, varnish was applied for protection. Then the plates were inked manually before printing onto damp paper. The inspiration for the Gossip series came from a doodle I was doing one day, of two wine glasses on our kitchen windowsill. I began to add noses to the silhouette shapes, and suddenly they were people! There is a suggestion of diversity in each of the duos I placed together, although they all appear to be female. Do men gossip? At any rate, I think these prints would be a nice gift for a friend.
What's included in the price?
A hand-inked framed original collagraph print. The frame is either free-standing, or it can be attached to the wall. Limited edition original artisan product.
Duration
Maker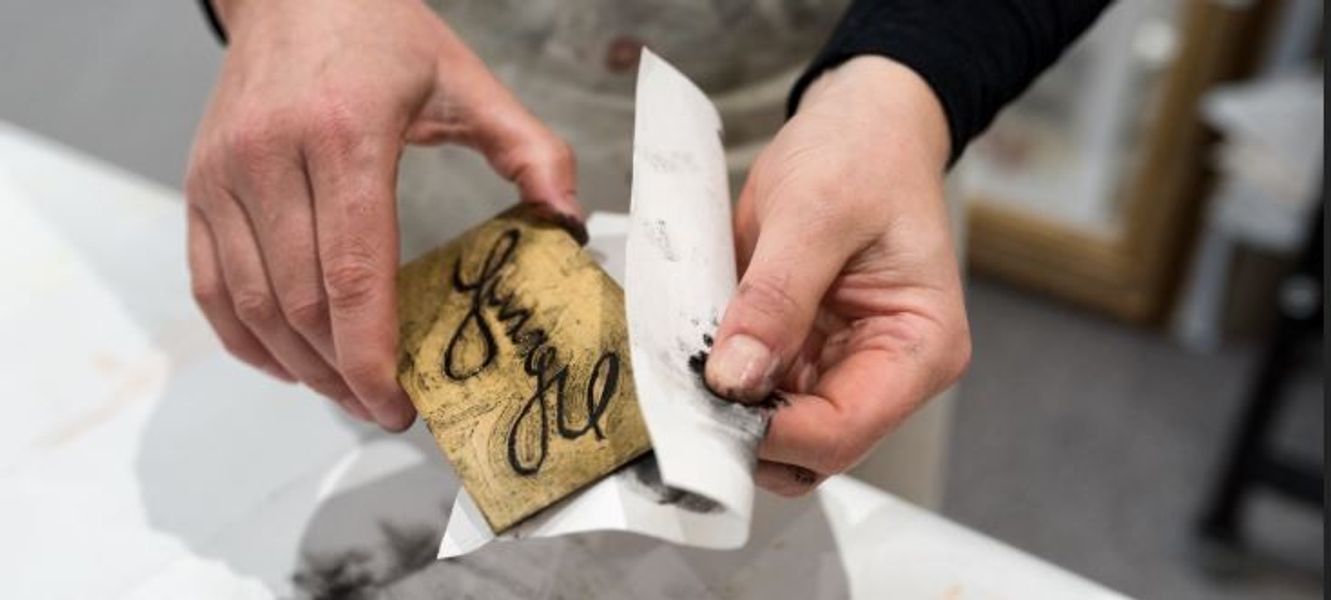 I trained and worked as a linguist for many years, until the creative streak finally took over. I am still inspired by foreign language and culture, and that has permeated my printmaking style. More recently, I have been exploring themes closer to home in rural Dorset where I was born and now live. I have worked in the education sector, including with children and adults who have particular needs, for just over 25 years. I have been teaching collagraphy at home since 2014 and enjoy sharing the trials and tribulations of plate building and intaglio inking with anyone keen to learn.
What does this mean?
Message the maker