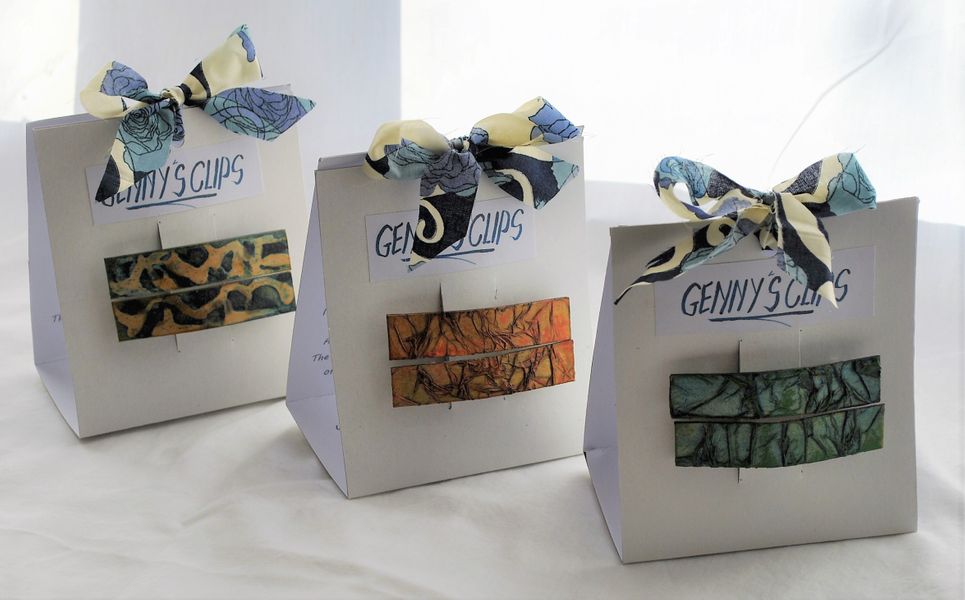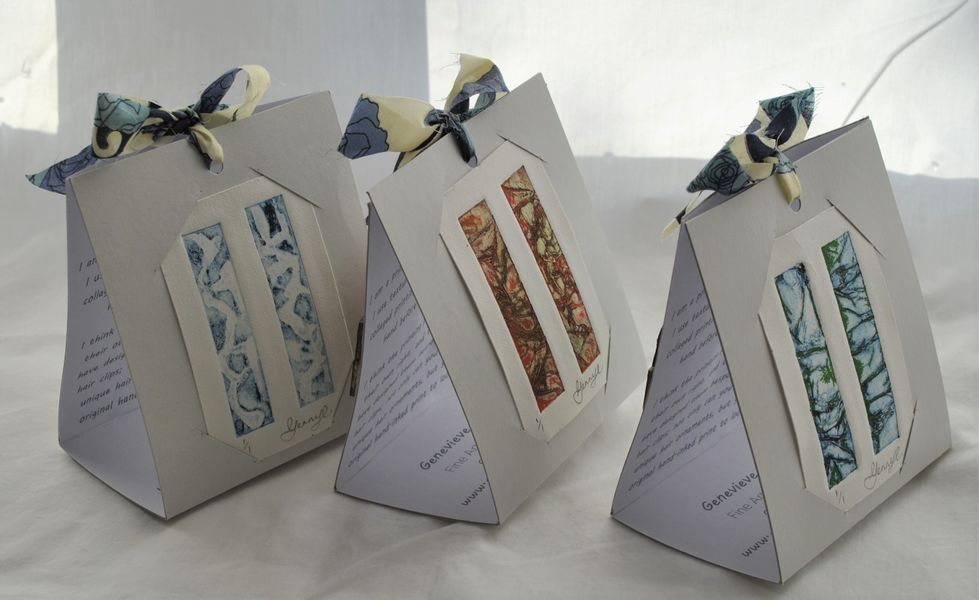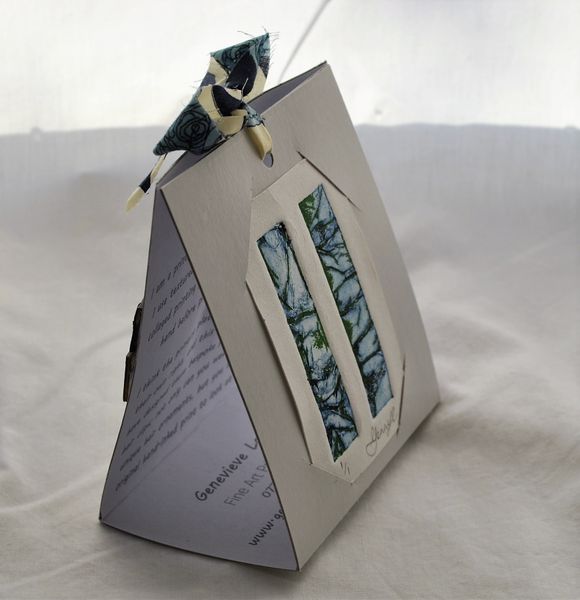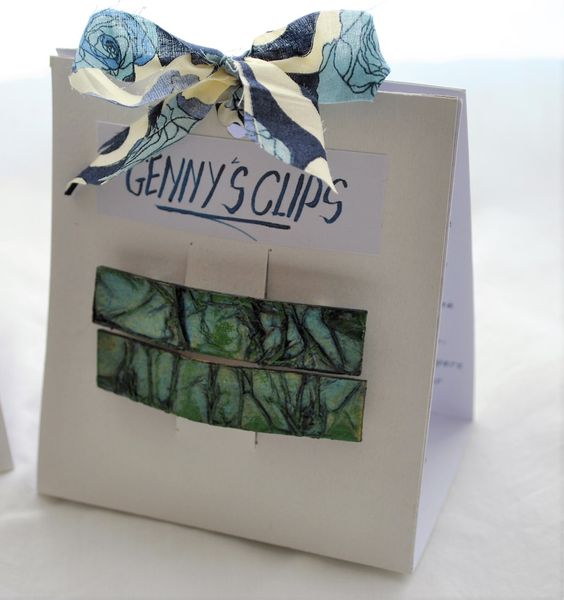 Previous
Next
Description
These are hand-made barrette-style hair clips made from mini collagraph plates. Usually, a collagraph plate is a textured collage board used to make intaglio prints called "collagraphs". I am beginning to see these collagraph plates as things of beauty in their own right and decided to turn them into hair adornments for creative people. This could possibly be an ideal gift for any collagraph printmakers with long hair! Each pair of clips is unique. If you like the look of them, message me and I will show you a variety of patterns. So far, I have some abstract mottled ones made using carborundum grit and inked in Prussian Blue, as well as some made using wrinkled tissue paper.
How this was made
I was inspired to make hair clips using collagraph plates, because I noticed that there is an abundance of plastic hair accessories on the market, but very few with any character. I recently grew my hair and wanted hair clips that suited my personality. Silver-plated, tortoiseshell or black plastic just weren't inspiring me at all! I make the mini plates and varnish them, as I would do for any of my original collagraph prints. Each duo of plates is then inked and printed once. This "proof" is incorporated into the packaging (see photos). After printing, the mini plates are glued onto the metal clip and then protected with several coats of waterproof varnish. This was a really enjoyable lockdown project during April 2020, and the original prototype clips are still going strong! They are made of board essentially, but as long as you don't submerge them in water or wear them in the shower they will stand up to average daily use. I have deliberately upcycled Dorset Cereal boxes for this rather quirky artisan product.
What's included in the price?
A pair of hair clips made from mini collagraph plates (usually used for printing). The clips are mounted onto upcycled packaging which doubles as a mini display for the one proof taken from each plate. The packaging information is printed on recycled paper. The ribbon is cut from upcycled fabric remnants.
Duration
Maker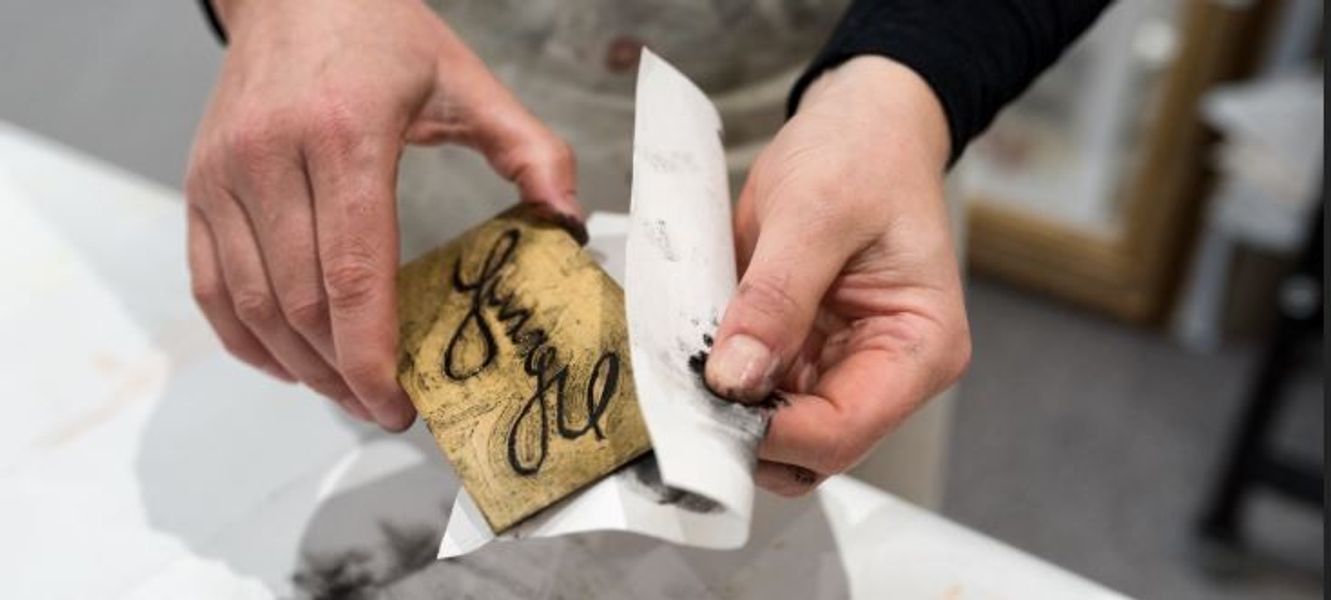 I trained and worked as a linguist until the creative streak finally took over, and I am still inspired by foreign language and culture. In April 2017 I went on a two-week Chinese tea sourcing odyssey with a local Dorset teahouse owner. In May 2019 I was in Shanghai, enthralled by the ceramics in the Shanghai Museum. My most recent prints are inspired by those experiences. I have over 25 years' experience in education, and I have really enjoyed providing the printmaking workshops (since 2014).
What does this mean?
Message the maker