Christmas Red Poinsettia embroidered napkin rings, Set of 6 Festive holiday fabric serviette holders, Christmas table setting decorations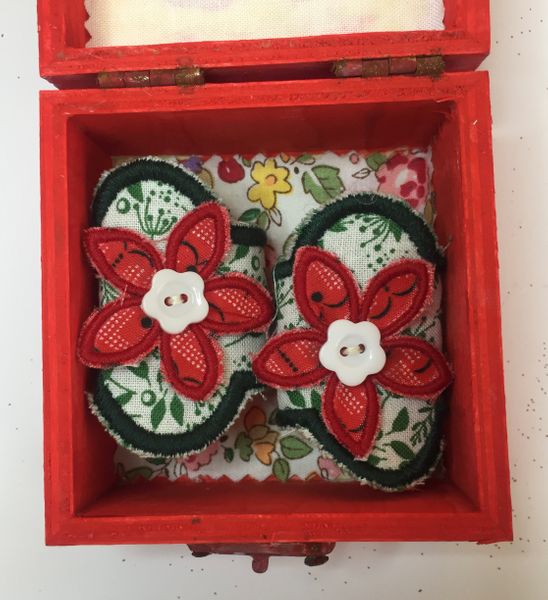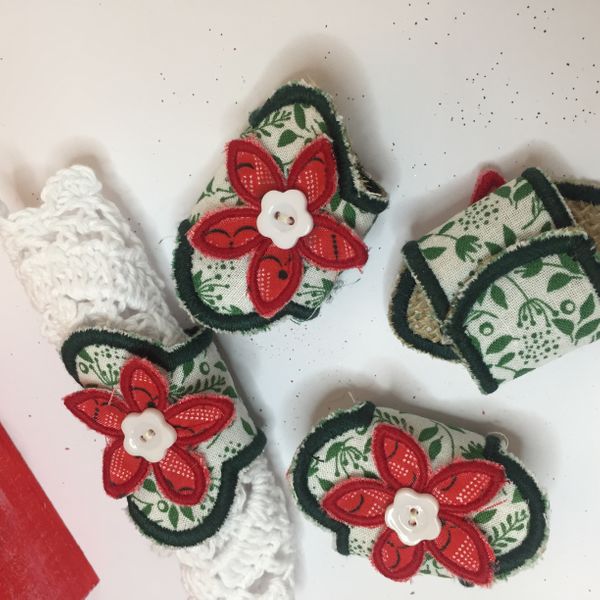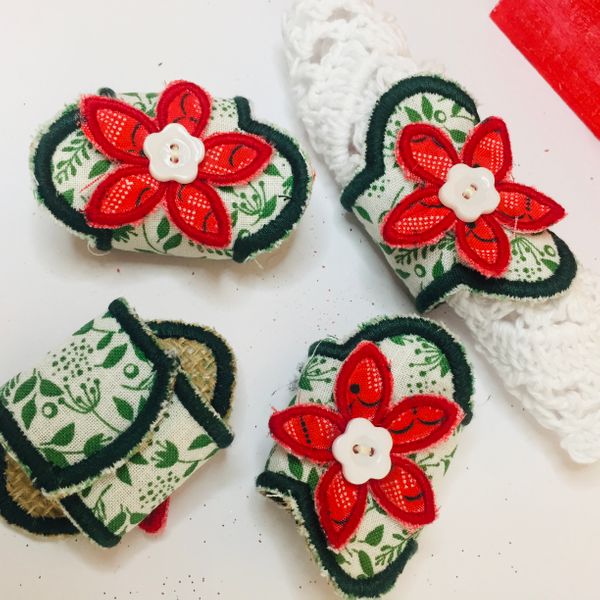 Previous
Next
Description
Set of 6 bright Poinsettia fabric napkin rings. These napkin rings will make your table look fabulous. They are embroidered with added floral button detail, with hessian backing. Perfect for your dining table or your wedding table. They will serve a dual purpose - decorate your table and as a favor for your guest to take home. MATERIALS USED Christmas cotton Hessian/Burlap Buttons Diameter of ring is approximately 2cm. 3 layered poinsettia flower - largest flower size is approximately 5cm. IMPORTANT BORING STUFF: ❤️***Please read Shop, Shipping and Return/Exchange policies. Thank you. Embroidery Design - Oregon Patchworks
How this was made
Set of 6 Colourful, bright and very Poinsettia napkin rings. These napkin rings will make your table look fabulous. They are machine embroidered with added bead detail, with hessian backing. Perfect for your dining table or your wedding table. They will serve a dual purpose - decorate your table and as a favor for your guest to take home. MATERIALS USED Christmas cotton Hessian/Burlap Floral Diameter of ring is approximately 2cm. Flower size is approximately 5cm. Embroidery Design - Oregon Patchworks
What's included in the price?
Set of 6 bright Poinsettia fabric napkin rings. These napkin rings will make your table look fabulous. They are embroidered with added bead detail, with hessian backing. Fits standard napkins/serviettes and paper napkins Excludes red wooden box.
Duration
Maker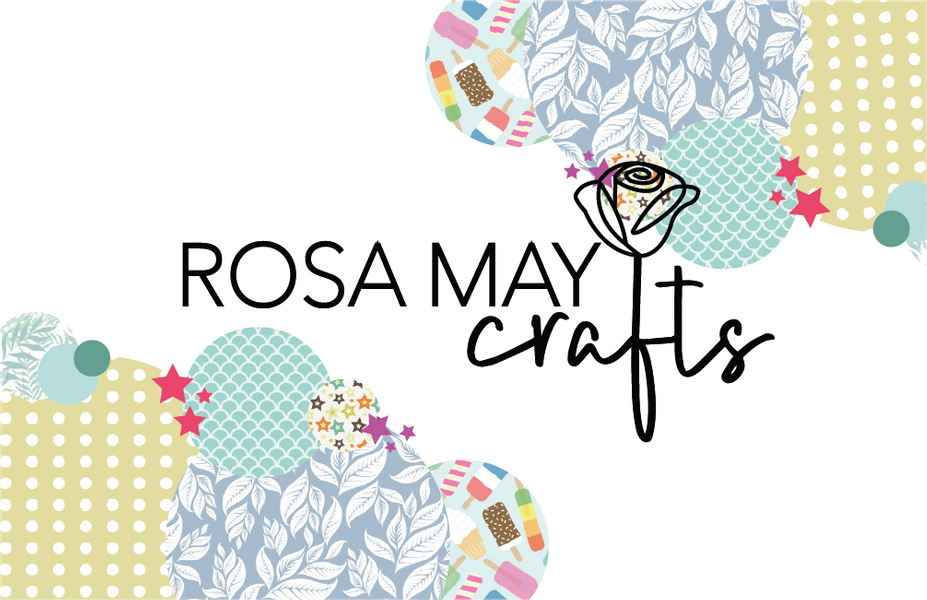 At Rosa May Crafts, we believe in creativity without limitations. I create and design fun and quirky digital patterns using traditional crafts, such as sewing, macrame, crochet, appliqué, etc. and bespoke wedding and home decor. We will help you along whether you are a beginner or experienced with extra tips or videos, we show how versatile a single pattern can be, using various mediums and crafts, we have used Free motion sewing, appliqué and hand embroidered or create a bunting.
Suitable for
Father's Day
Christmas
Mother's Day
UK Holiday
Pet lovers
Overseas Holiday
Fairs, festivals & exhibitions
Romantic
Message the maker