Candle-in-a-Bucket - Fragrance Soy Candle - Poppy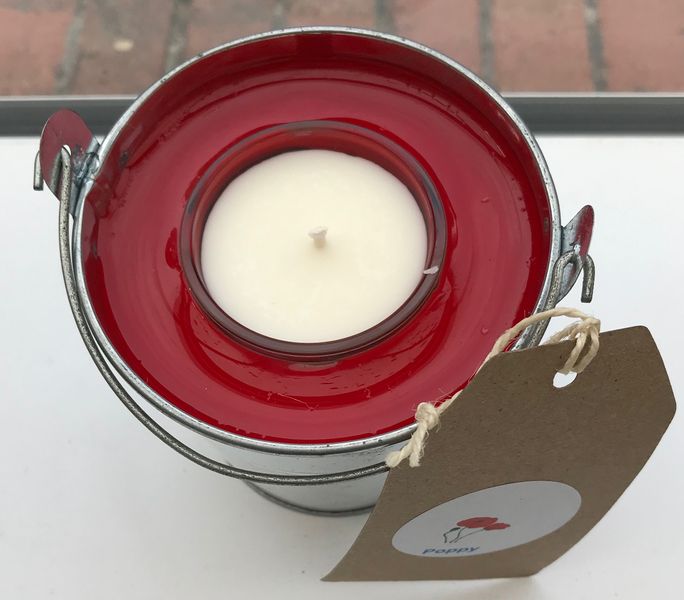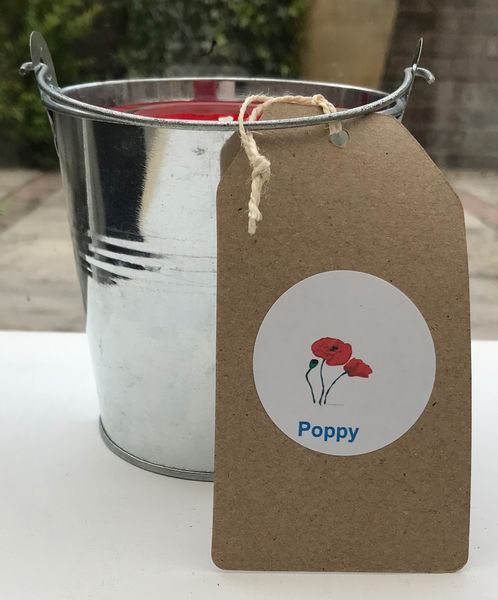 Previous
Next
Description
This 'candle' was designed as fragranced and ornamental candle. The galvanised bucket is 10 x 10cm (8cm at the base) and the candle is seated and encased by pea-single embedded in Gel wax. The outer top, surrounding the candle, is dyed deep Red gel wax.The Soy wax candle is poured into an 8oz glass jar. Each candle is delivered in a plan cardboard box dispatched via Royal Mail. Required Safety Information to be found in the Instructions or e-mailed/sent on request. It is recommended that candles are burnt in 4 hour session; place the container on a heat resistant surface and note the the container will get warm / hot depending on the length of the burn. Please see Craft Courses terms and conditions at the bottom of this page.
How this was made
This candle was made in my home workshop using a catering chip server, Gel and Soy wax and pea-single. The candle is held centrally in the bucket by pea-single which is then embedded with gel wax.
What's included in the price?
Only available in the UK.
Duration
Maker
What does this mean?
Message the maker