Barn Owl needle felting pre recorded video masterclass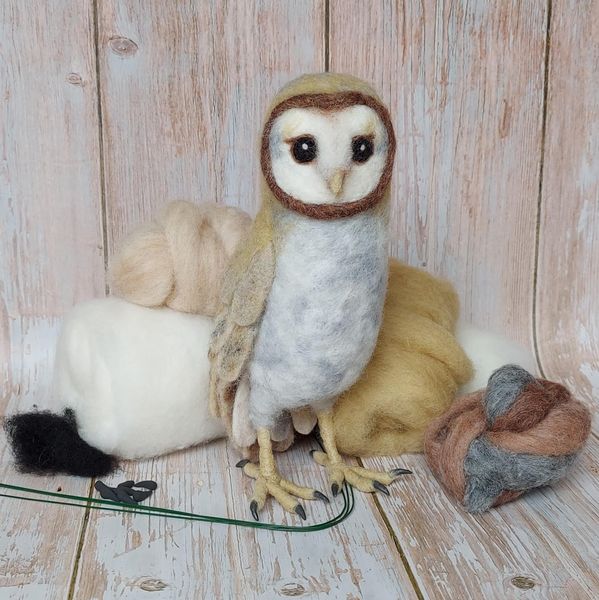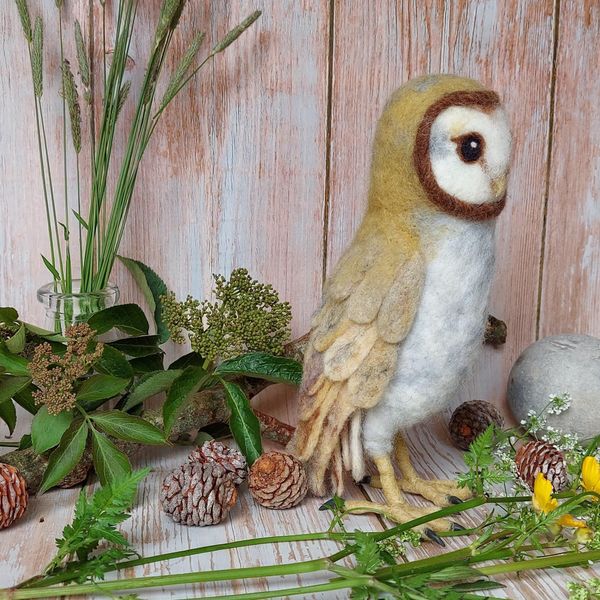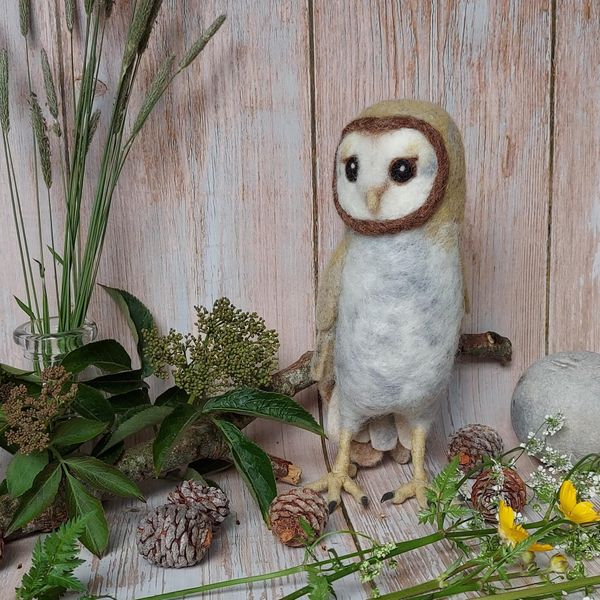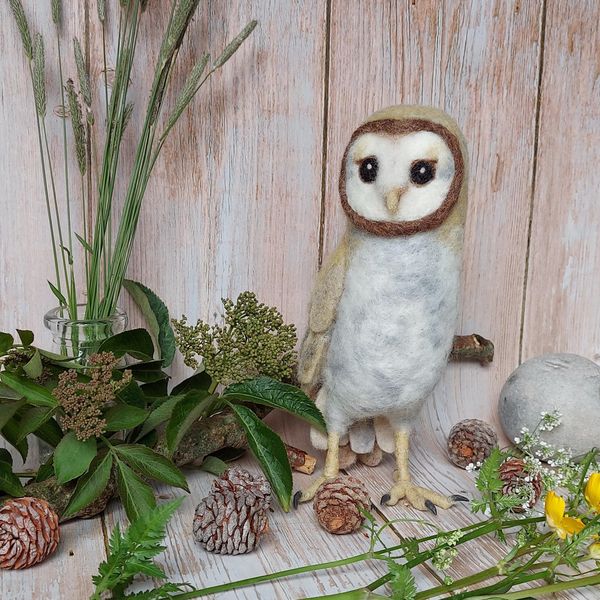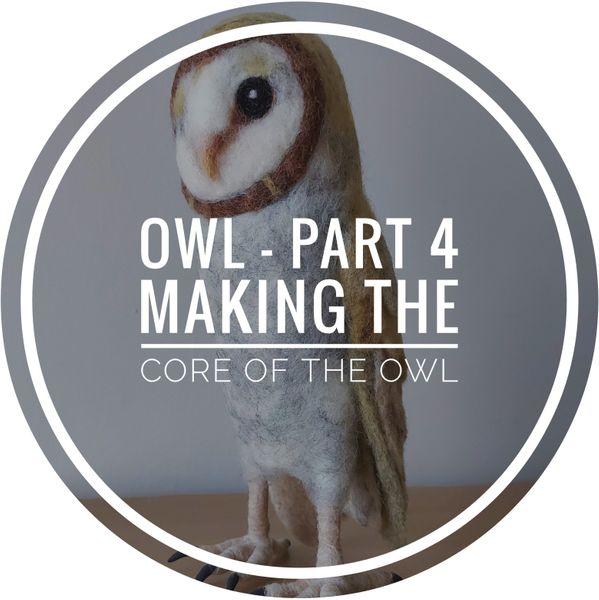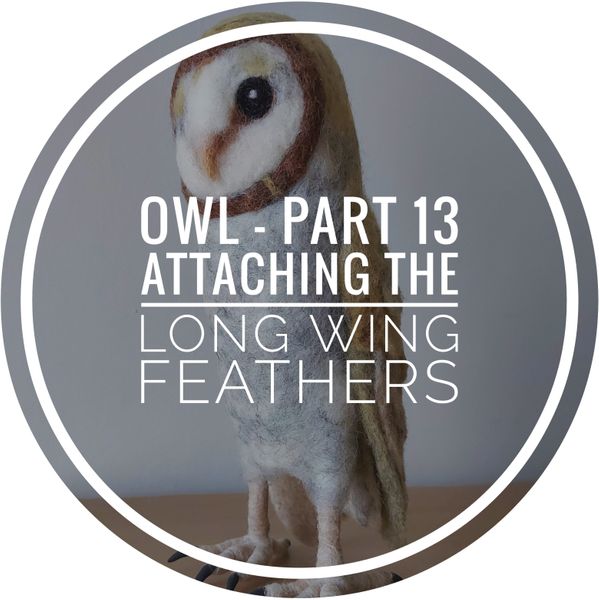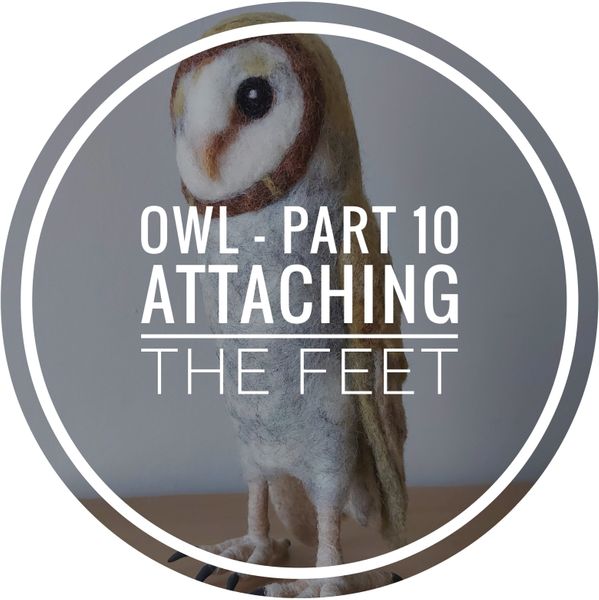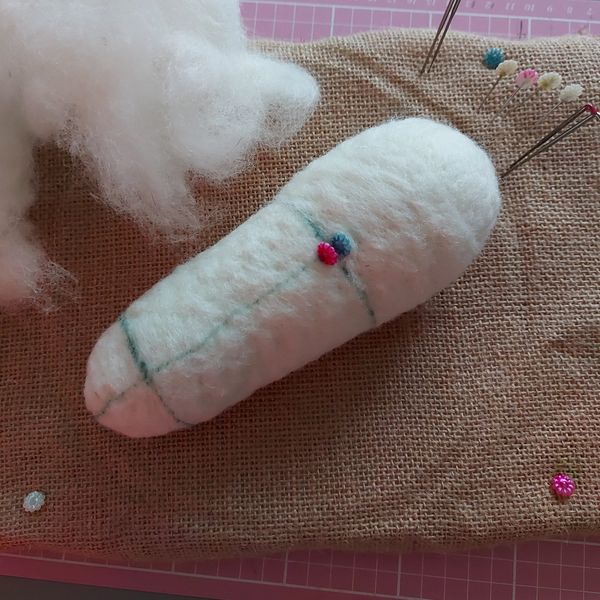 Previous
Next
Description
Barn Owl pre recorded needle felting masterclass The Barn Owl needle felting masterclass takes you step by step through each stage of making your own handsome free standing Barn Owl (stands at approx 8 to 9 inches tall) This is the video masterclass only and no physical felting pack will be sent to you. Please see my other listing for the complete felting pack with video masterclass. Lessons include: ➡️ building up the core shape of the bird ➡️ making a beak with wool and glue ➡️ making feathers and how to get them super smooth and thin ➡️ how to make functional bird feet that you can use to pose your bird using wire, wool & PVA glue ➡️ how to blend colours When you have made your barn owl you will have learned the skills needed to make bird feet using wire, wrapping wire in wool and sculpting a beak using wool and PVA glue. You will also appreciate the value of making a solid core to your 3D projects and have learned how to create thin pieces of felt to make individual feathers. Who is the masterclass suitable for? Suitable for more confident beginners and those who are needle felters already who want to learn and develop their skills. Are there any special requirements? Good eye sight and somewhere comfortable to work is beneficial. How long will it take to make? This is quite a big project so allow around 6 to 8 hours to make your bird plus time overnight to allow the glue to dry. The step by step lesson style tutorial will enable you to easily pick up from where you left off if you prefer to spend a few days making your owl. Additional info Children aged 11+ can needle felt with supervision from an adult due to the nature of the barbed needles being quite sore should you accidentially poke your finger with one. These are NOT toys, they are decorative ornaments. Keep away from pets too!
What's included in the price?
Pre recoreded video tutorial The video tutorial has been broken down into 15 individual lessons to make it easy to follow. Each lesson will take you through the next step in making your Barn Owl. When you purchase the video masterclass, a link will be provided with a password for the page the masterclass is hosted on. There is a PDF file on the page for you to print out. It contains some templates for you to glue onto card and cut out. It also gives you a size guide for the core body shape of your owl. Allow around 8 to 10 hours to make your owl plus time overnight for the glue to dry. The silk clay will need a couple of hours to air dry. You can use fimo instead if your prefer that to silk clay.
What you will need
You will need the following materials: 50g Corridale batting (core wool) for the body shape 10g Corridale batting for the wings and additional decoration of the owl 15g of carded New Zealand wool for the main colour 15g of carded Corridale in Fawn for the feet and feathers 5g each of carded Corridale in grey and two browns for the feathers A pinch of black 3 lengths of wire for the feet in 20g SWG Silk Clay for the talons You will also need the following tools/equipment: Felting needles and a mat to felt on PVA glue Sharp scissors and a felt pen Pliers to snip and bend the wire An awl or pokey thing to make a hole to insert the bird's legs Sewing pins to help keep your bird symmetrical whilst working on it I also have this video tutorial with the accompanying felting pack available. Click the button 'more from this maker' to view them.
Duration
Maker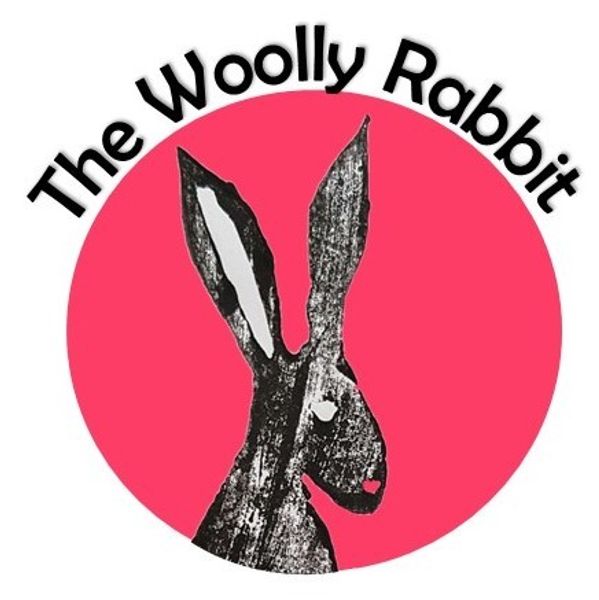 Hello, I'm Elaine from the The Woolly Rabbit. I design needle felting kits and run courses teaching people how to needle felt. I have a degree in textile design and am a mum to three children and a few feathered and furred critters. I enjoy making animals from sheep's wool and also painting animal portraits using pastel pencil.
This course is taught online
Suitable for
Adults
Seniors
Teenagers
Pet lovers
Suitable for beginners
Romantic
Intermediate level
What does this mean?
Message the tutor